Cardinal Winter Activities Support Day! STUDENTS: Tomorrow come in your Winter Activity/Sports gear or your favorite Fairmont Cardinals gear. Let's show off our School Spirit Tomorrow!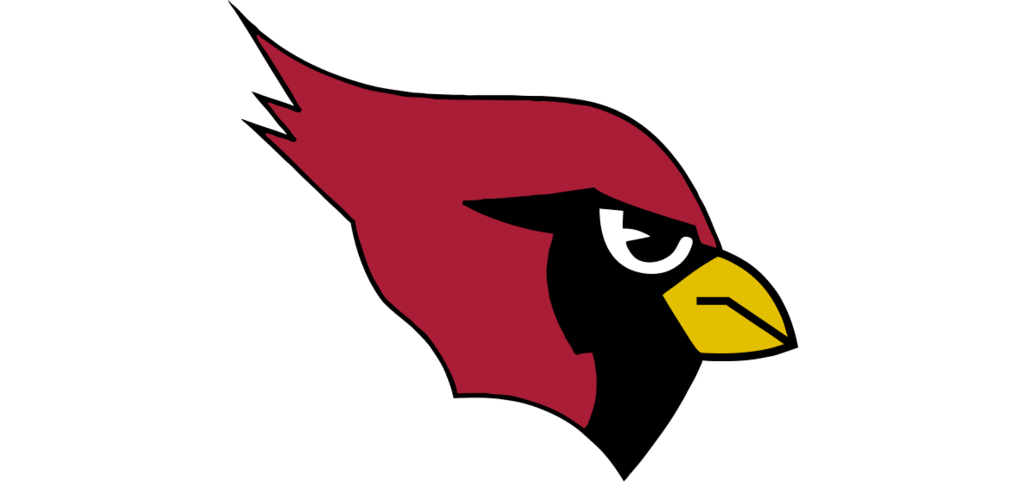 Fairmont Elementary Families - Time to order Yearbooks! Now until April 15th. Order online at: strawbridge.net code: YB113761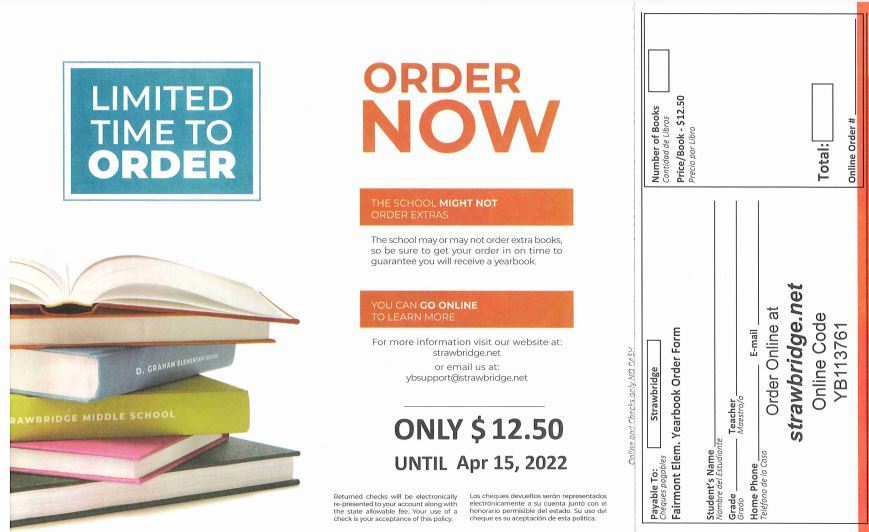 The old teaching the young. Well "older" anyway. Mrs. Scheevel's 7th graders enjoyed learning from upper classman peers last week.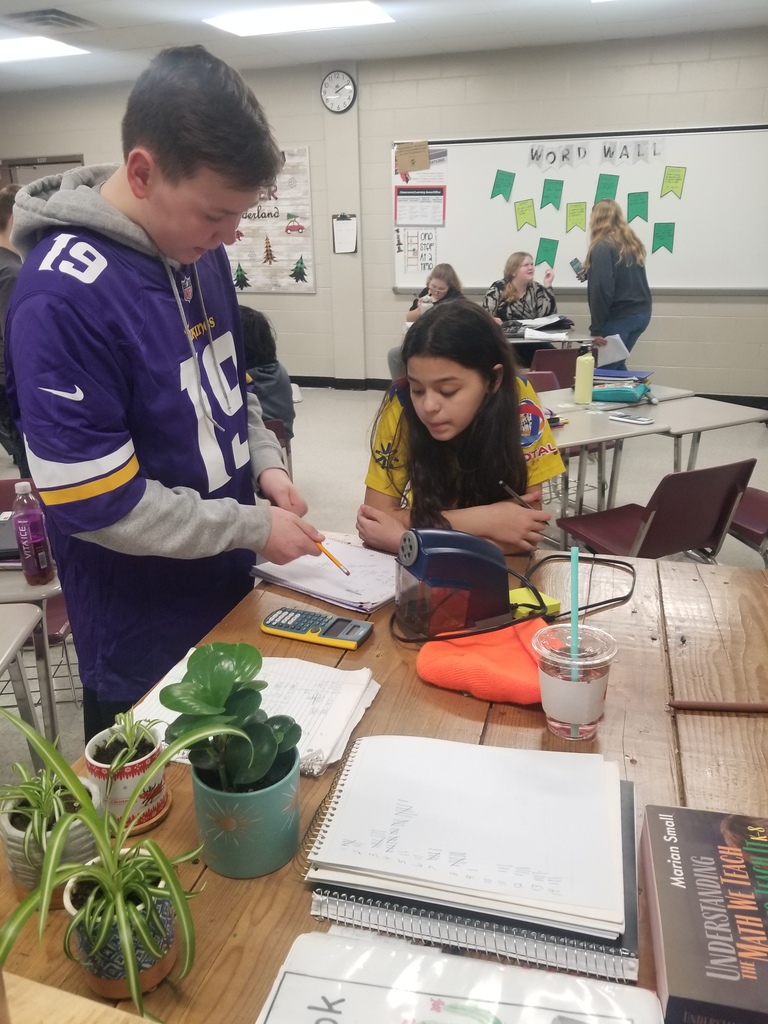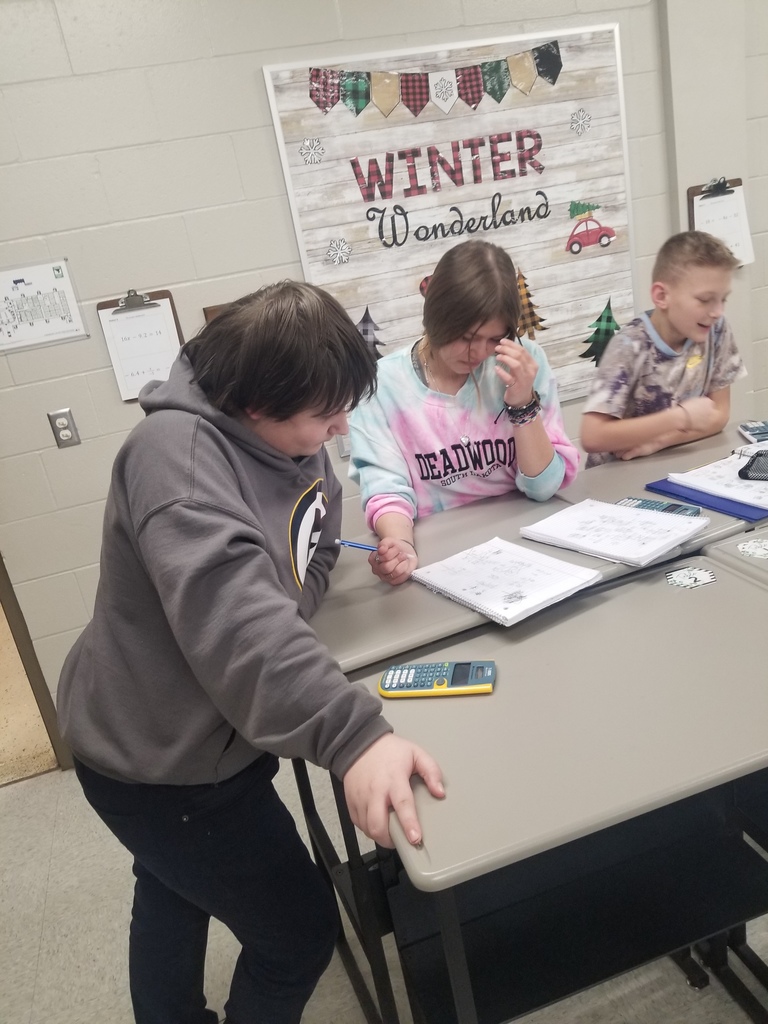 ECFE Family Fun Night - Tues. 2/15 - Hope to see you there!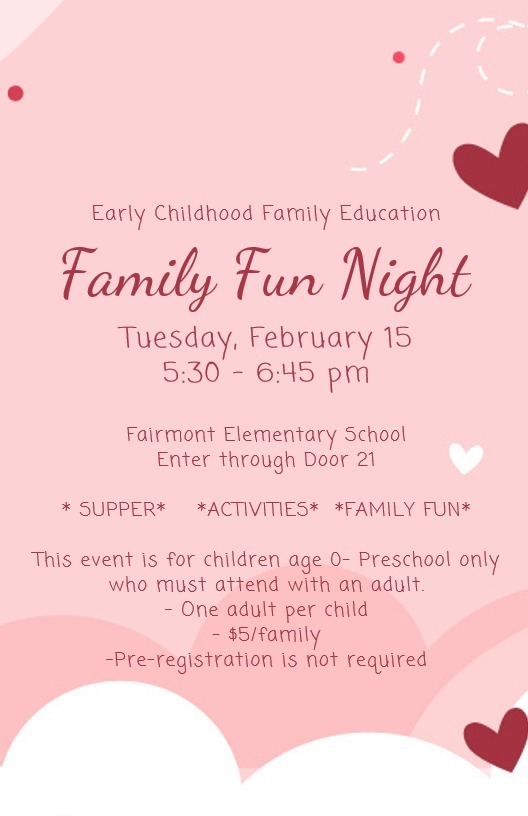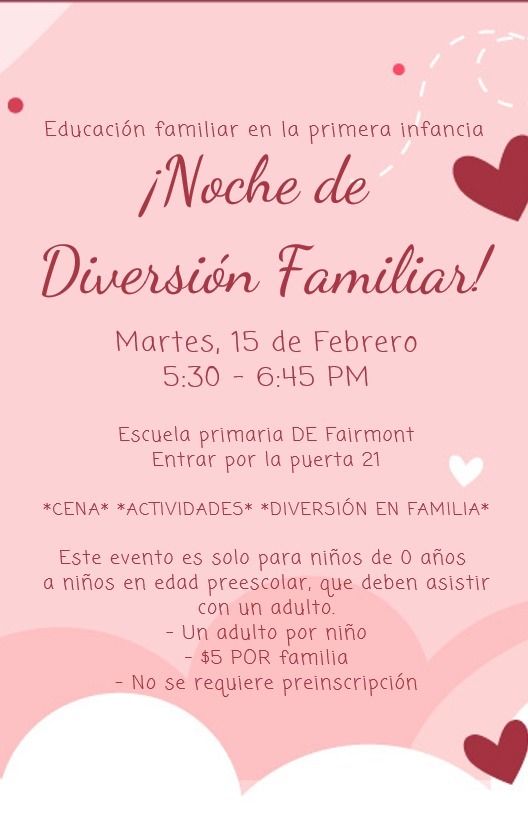 Family Fun Night this Tuesday (2/15) 5:30-6:45 p.m....Come on out and join us!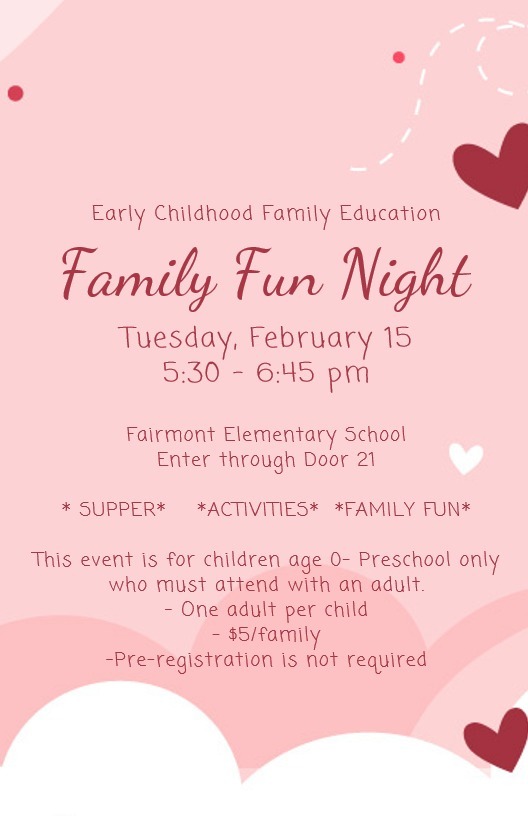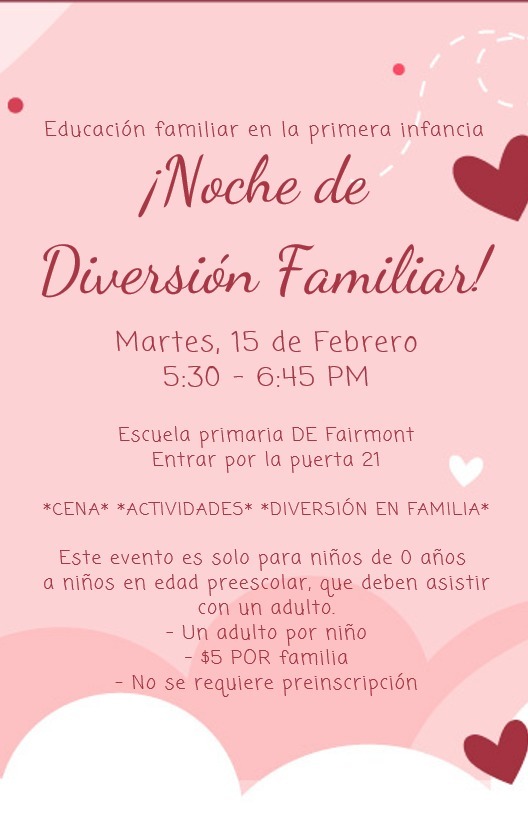 Fairmont Elementary School would like to invite you to Kindergarten Round UP! Tuesday, March 1st, 4pm-7pm Please enter through Door 1. See you then!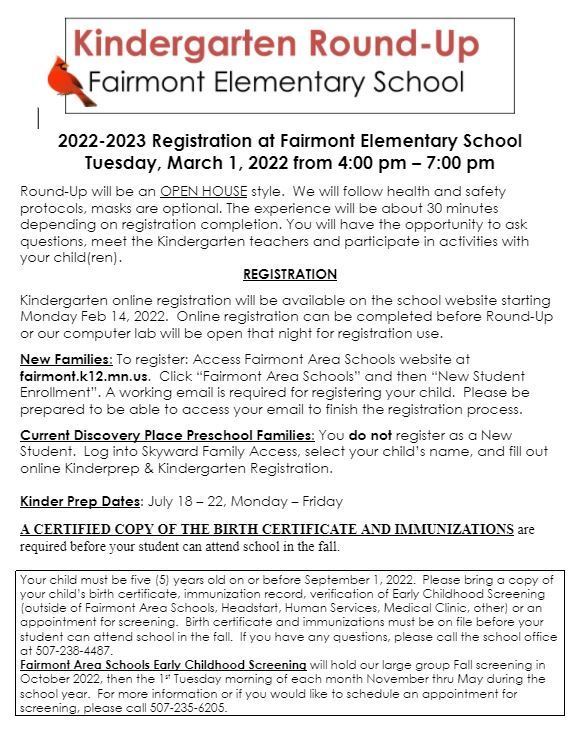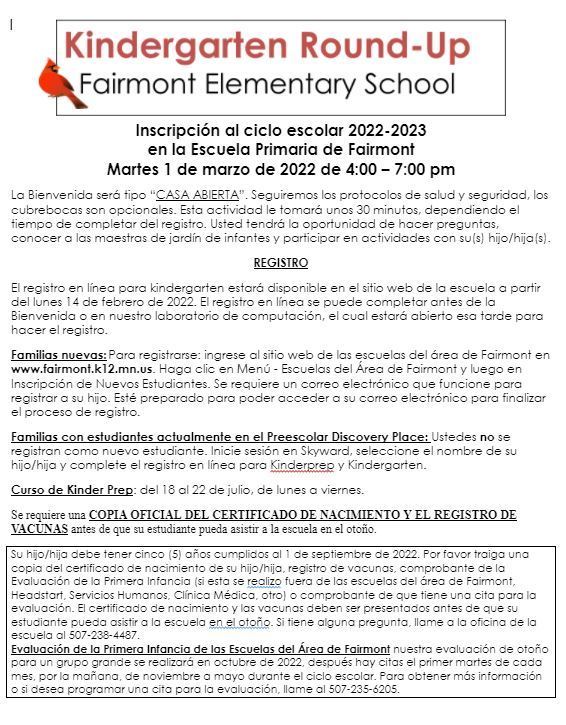 Look at all these dedicated members of the high school orchestra that came in for a rehearsal at 7:15 this morning! They are working towards a contest in Mankato on Friday, March 4th. Thanks to all the families who drove their students to school early this morning :)
Mark Hernes and Molly Bleess, co-advisors for the high school's National Honor Society (NHS), reported at last night's school board meeting that 53 junior and senior students are participating in NHS this year. Students are able to apply for NHS as sophomores if they meet the criteria for grade point average. Induction into NHS takes place in May, a time when outgoing seniors are honored, and incoming juniors are welcomed. Mark and Molly emphasized that NHS is a group which focuses on leadership, character, and service. It is not just a means for students to receive a certificate. NHS students are required to complete 12 hours of community service per semester.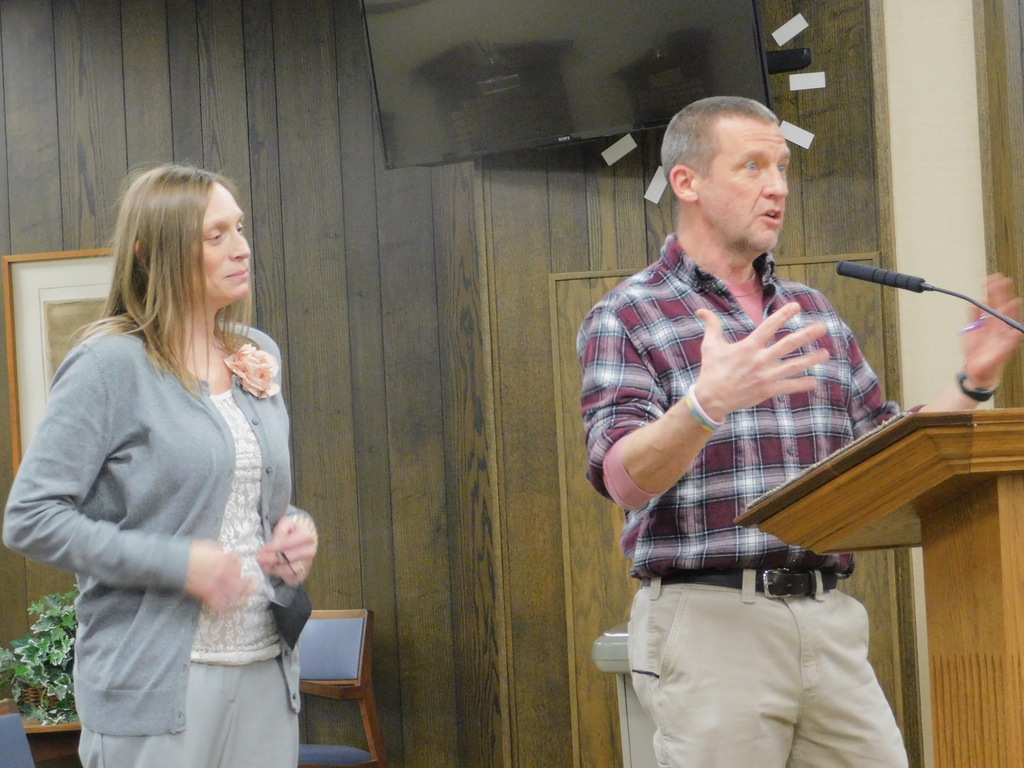 To help promote February as "I Love to Read" month, guest readers are invited into classrooms. School district employee, Sarah Truesdell, read to students in Mrs. Clayon's kindergarten class. Seated next to Sarah is her daughter, Brooklyn. Brooklyn is enrolled in the Cadet Teaching class at the high school, and helping out in elementary classrooms is part of her coursework.
Katie Hoaglund, director of this year's 7th/8th grade play, along with cast members, Ella Krahmer and Ainsley Malo, attended last night's school board meeting to share information about the upcoming performance, "Never Eat a Talking Lobster." Twenty-eight students are participating in this year's play. The students take responsibility for all aspects of the play, including serving as actors, prop designers, lights and microphone technicians, and stage crew. Play performances are scheduled for February 18 & 19, 7:00 p.m. in the PAC.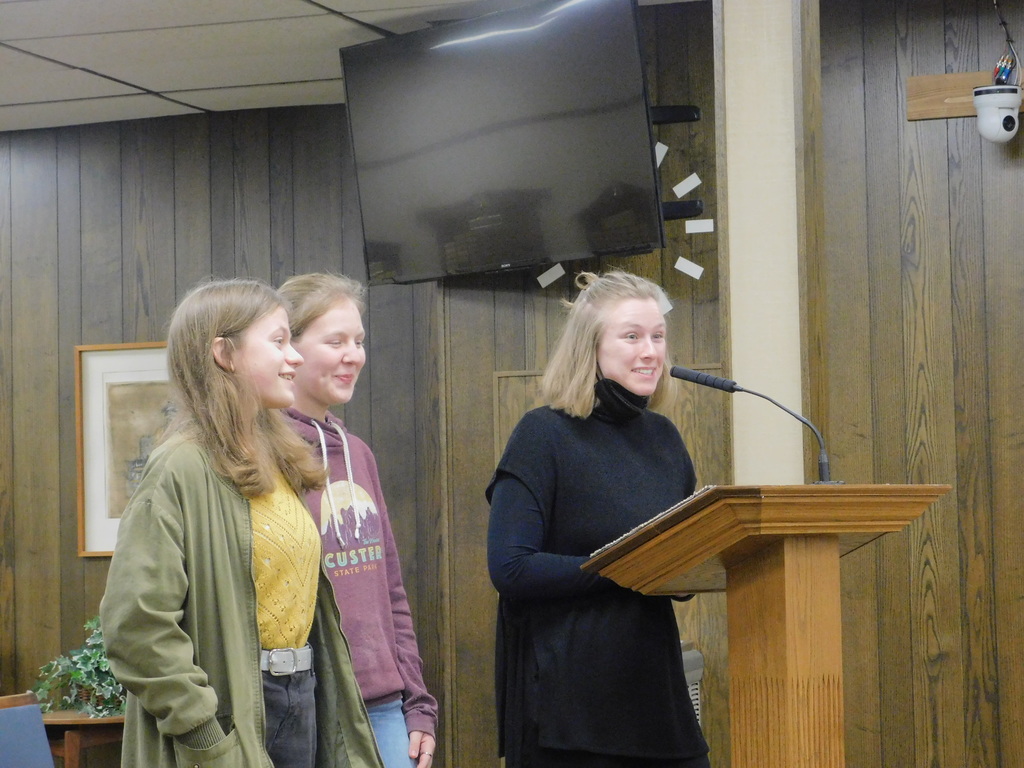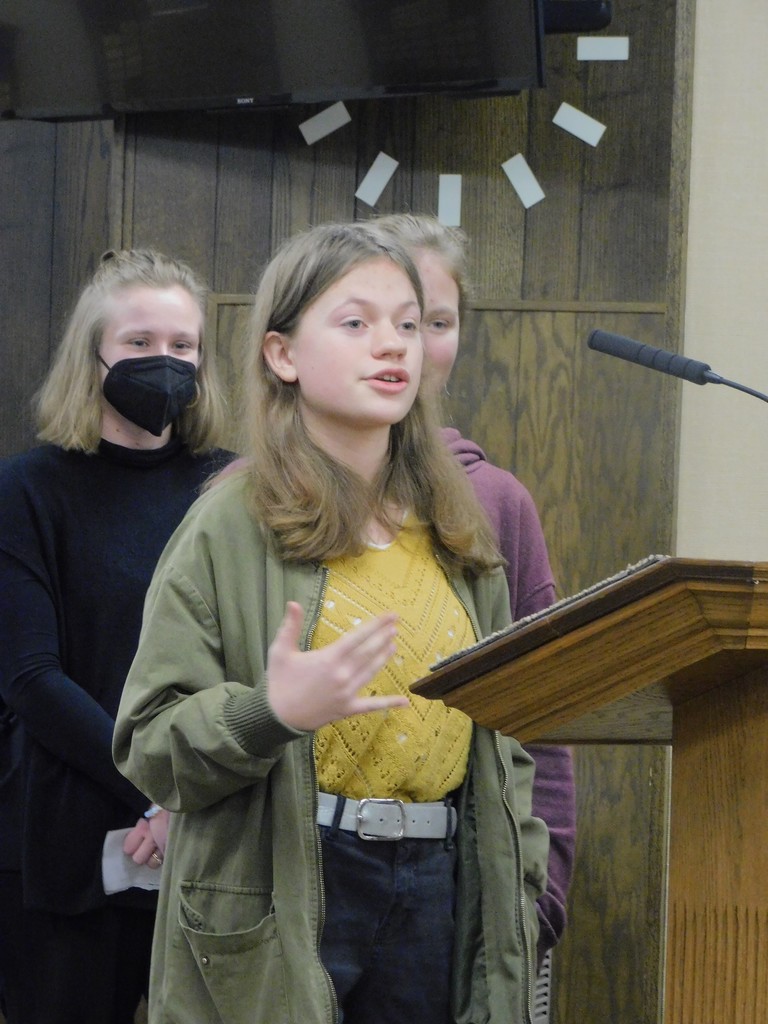 Representatives of Education Minnesota Fairmont provided board members with tokens of appreciation at last night's school board meeting to thank them for their continual service to our District and to commemorate February 21-25 as School Board Recognition Week. Pictured L-R: Jessica Schmidt, Krysten Walters, Michelle Traetow.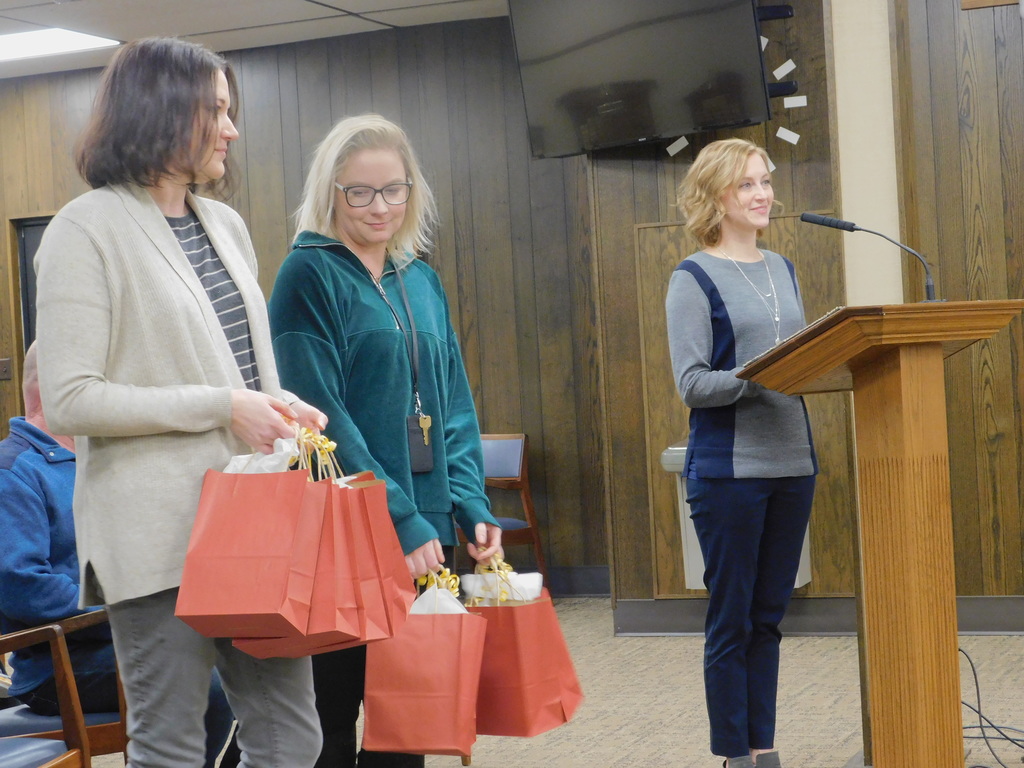 It's National Counselor's Week. FHS would like to send a big shout out to our Counseling Team, left: Jenny Schwieger, Mary Granheim & Scott Geerdes. They are a valued resource for your student's success. We are fortunate to have this great team, be sure to thank them today!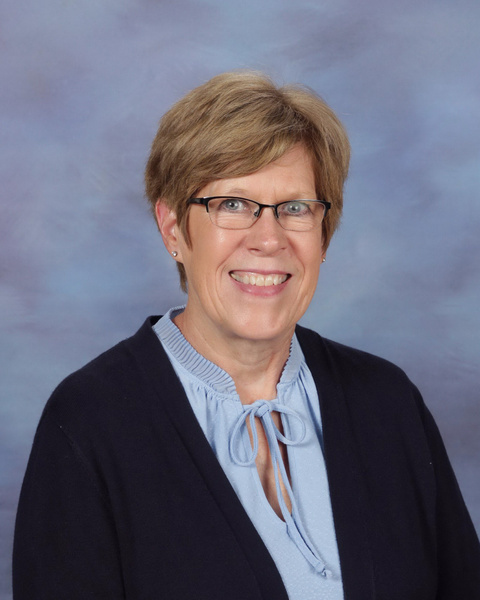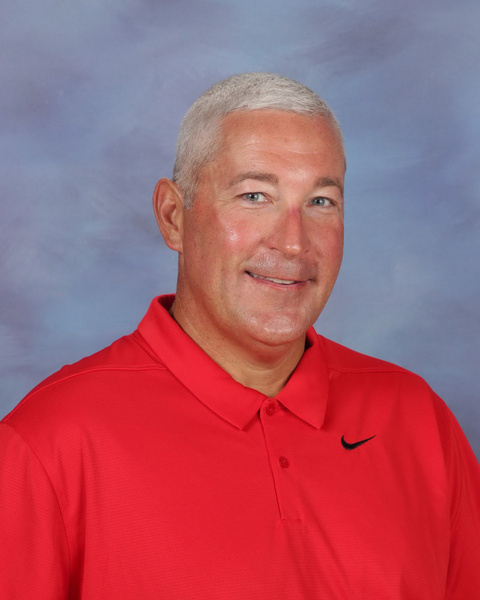 Congratulations to Fairmont Junior Mia Acosta (pictured far left) for being elected as the 2022-2023 Region 7 reporter. Mia will represent approximately 2300 FFA members from 31 different schools. Congratulations again Mia; this is quite an honor.


In Ms. Picha's 7th grade social studies, students did an escape room where they learned about the articles of confederation and used clues from from what they learned to decipher different codes and figure out the final code to escape.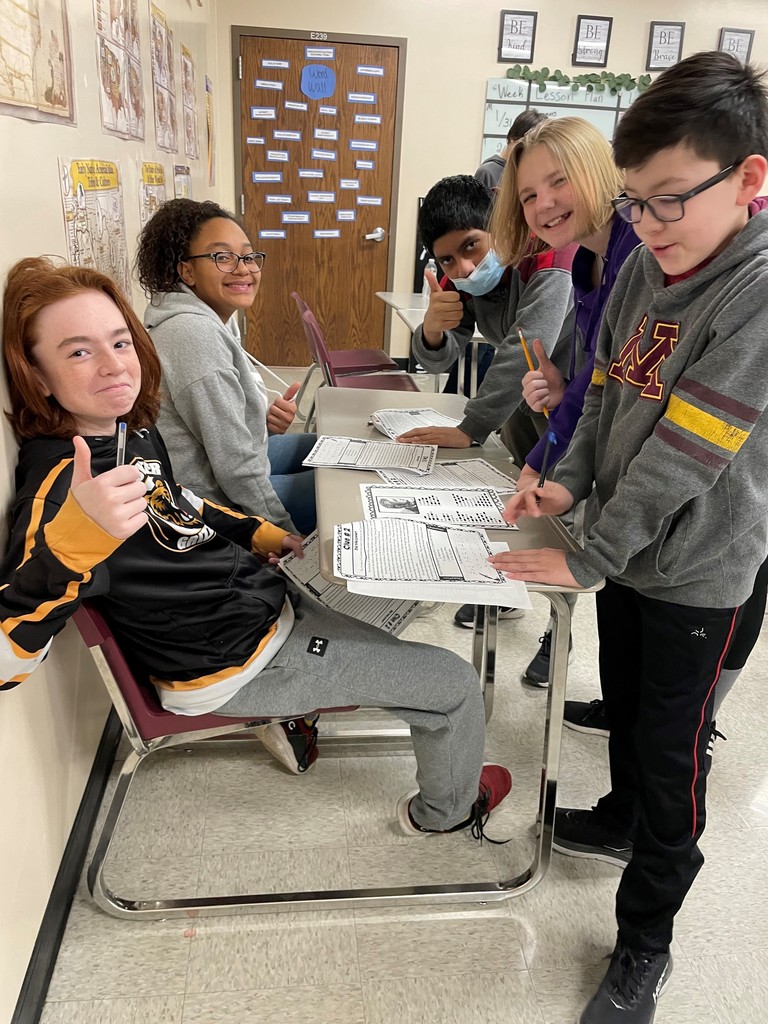 Advanced Culinary students tested their skills in soup making! They prepared a Carrot Ginger Soup and Focaccia bread. This soup was a collaboration with the Cup 'N Saucer. YUM!!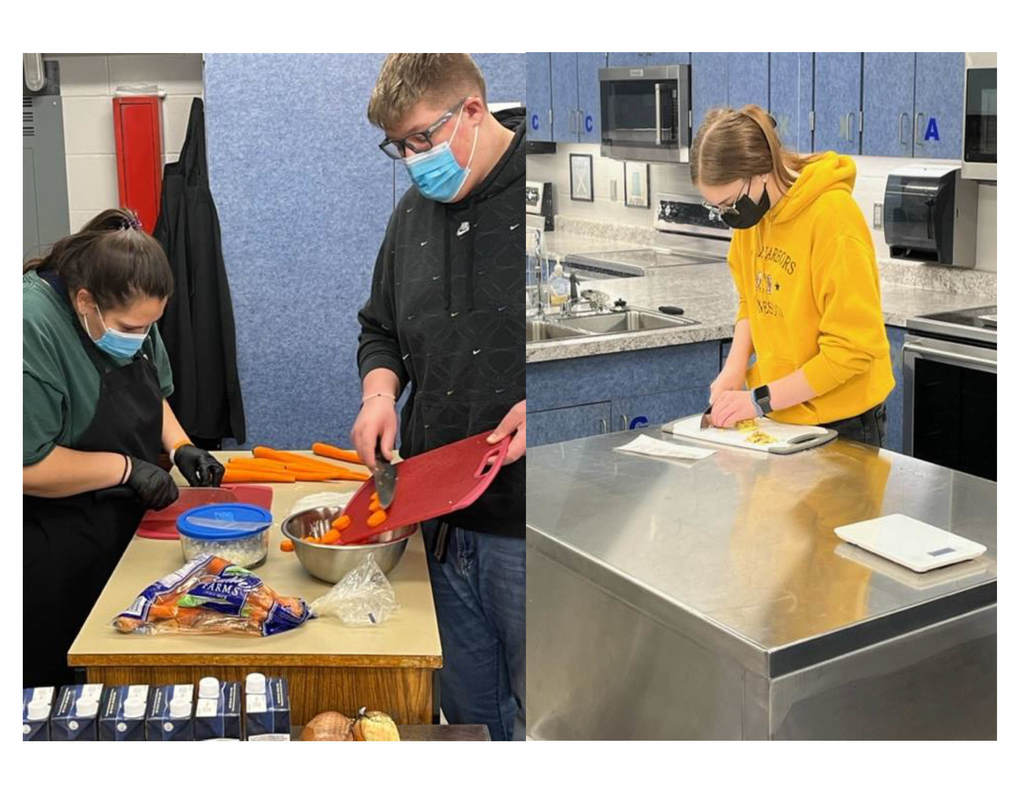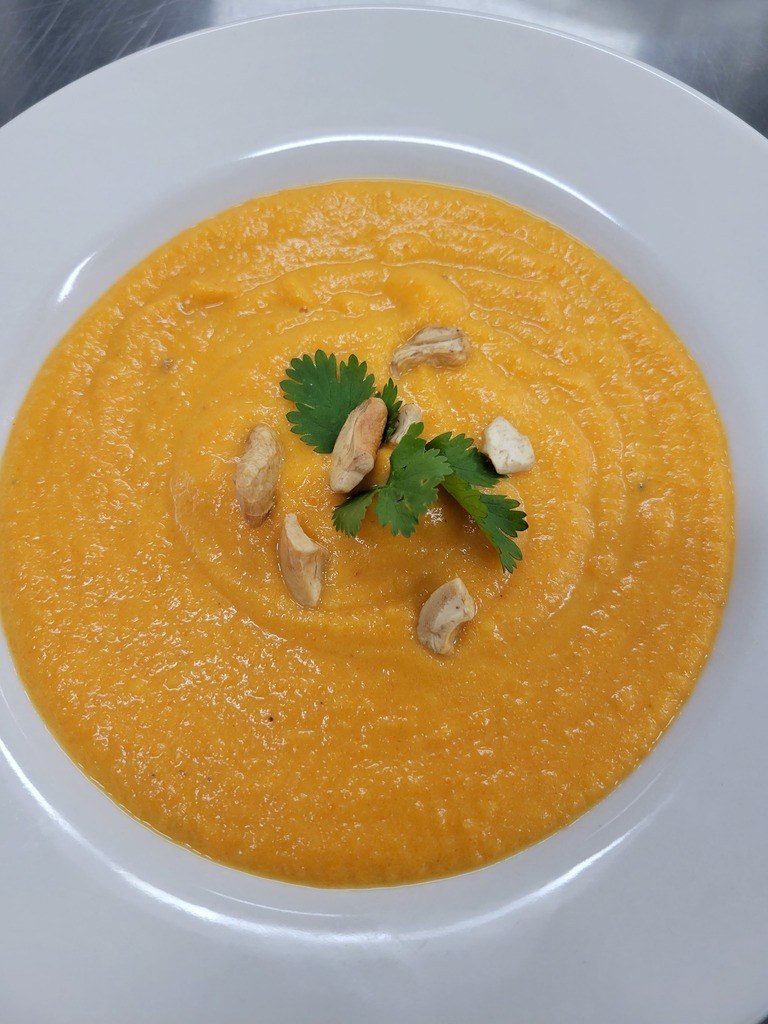 Please come out tonight and support Jr/Sr High School age performers in "Kids Against Hunger". There will be a variety of entertainment starting at 7:00 p.m. in the Performing Arts Center at the Fairmont High School. Following the show, FREE Root Beer Floats will be served.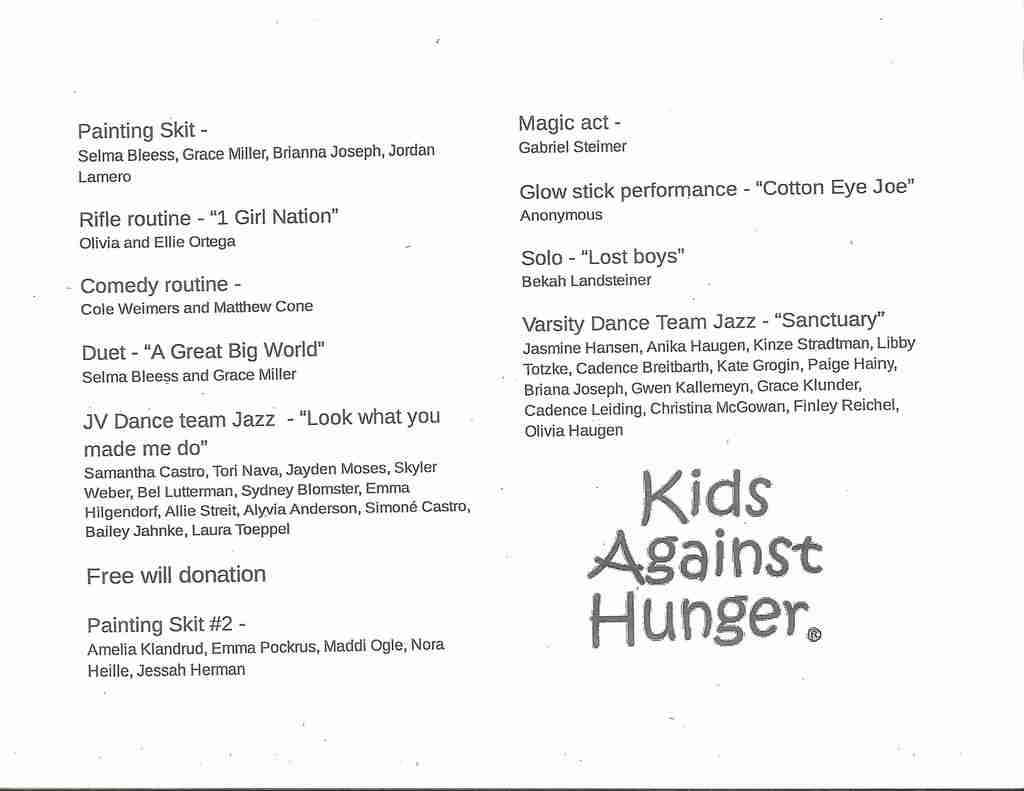 Student Council members pose behind food donated by students in the school which will be donated to our local food shelf. In total, Student Council was able to raise $321.00 that will go to the Angel Fund here at the Jr-Sr. High School that will help support students in need.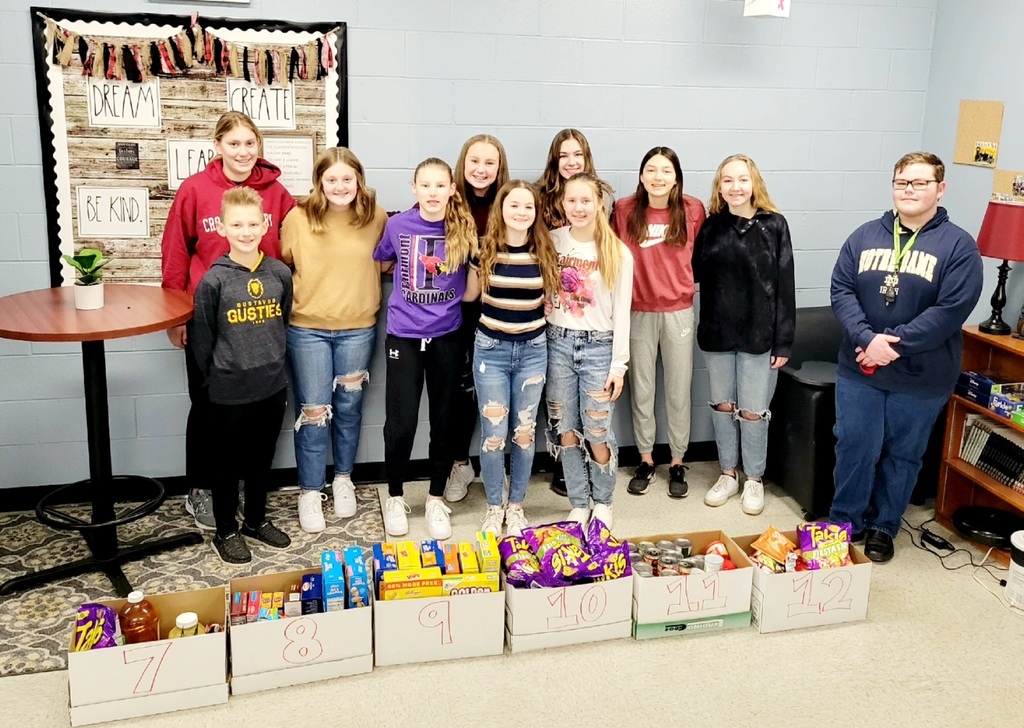 Attention Fairmont High School students in grades 9-12, Student Council will be hosting a Winter Formal. Please see the flyer for details. Don't miss out, come and enjoy the evening.