Mrs. Luhmann's 7th graders are playing a team review game to prepare for a test.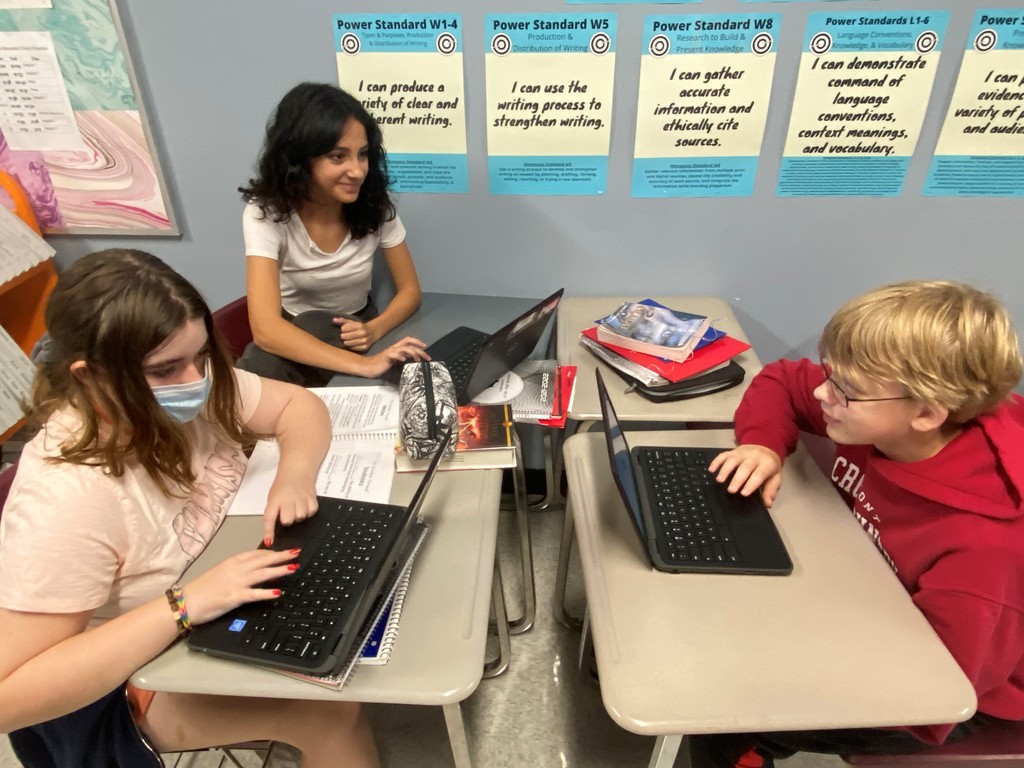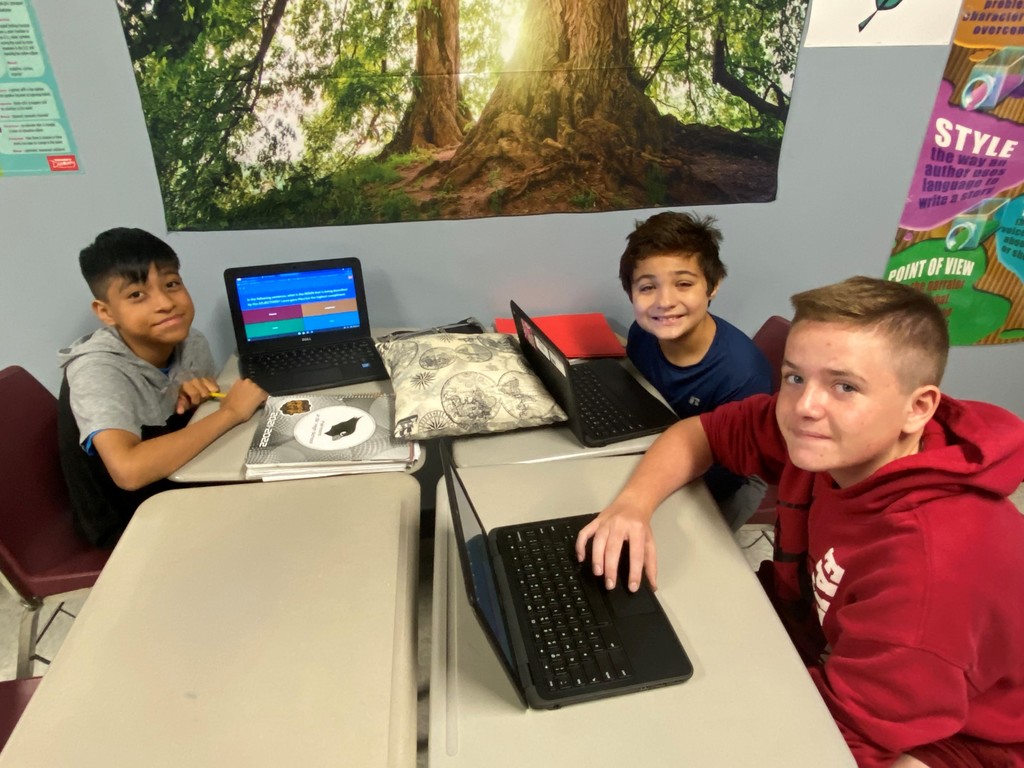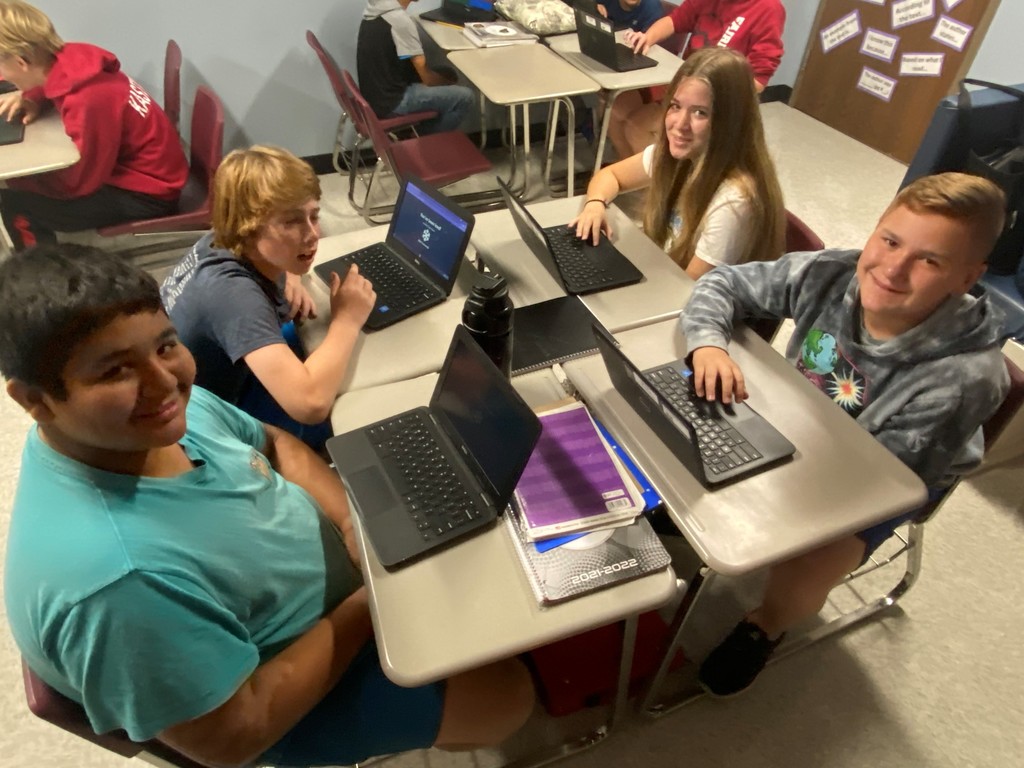 Here are photos from Bob Bonin's Introduction to Welding class. Students are learning how to weld on the simulator.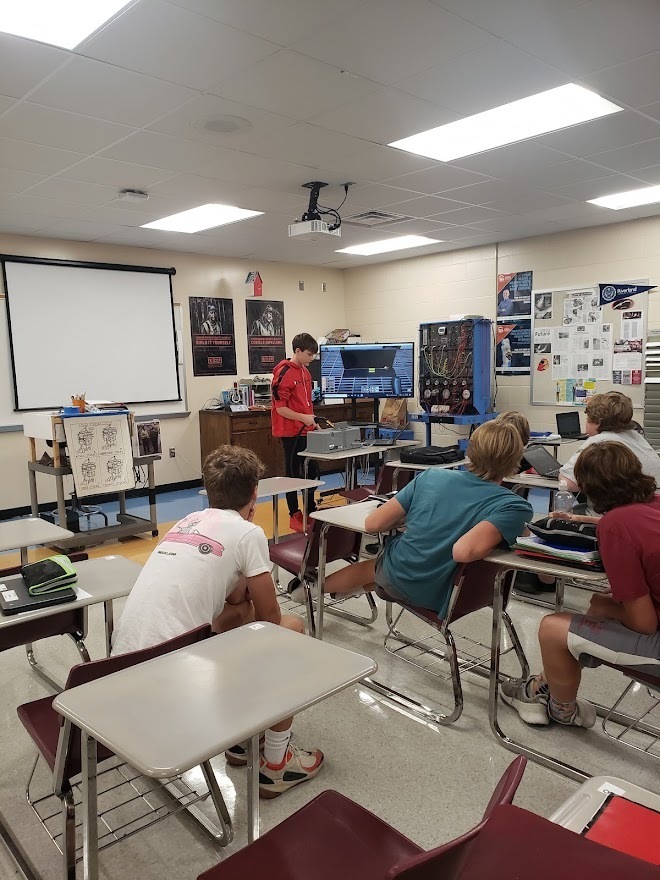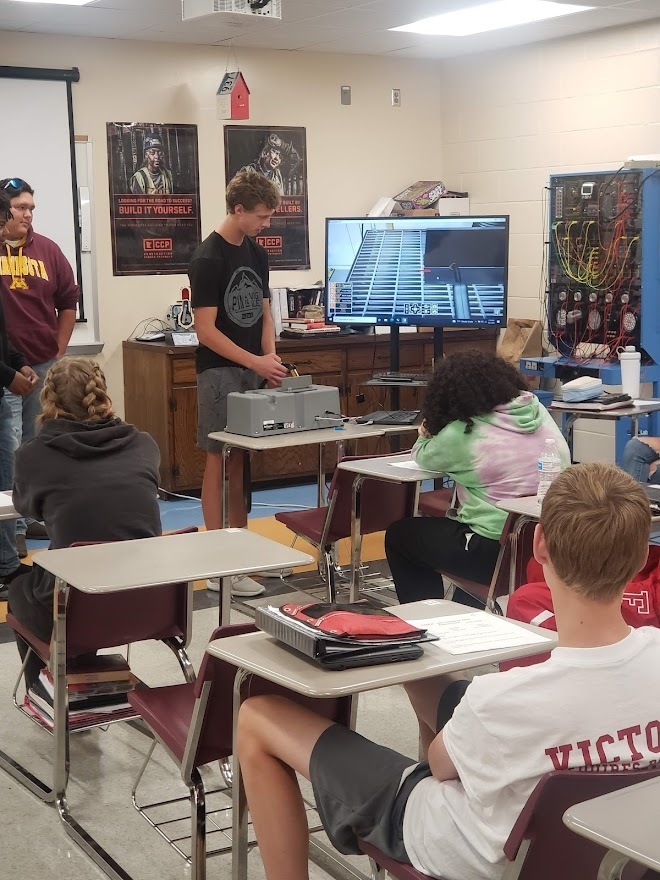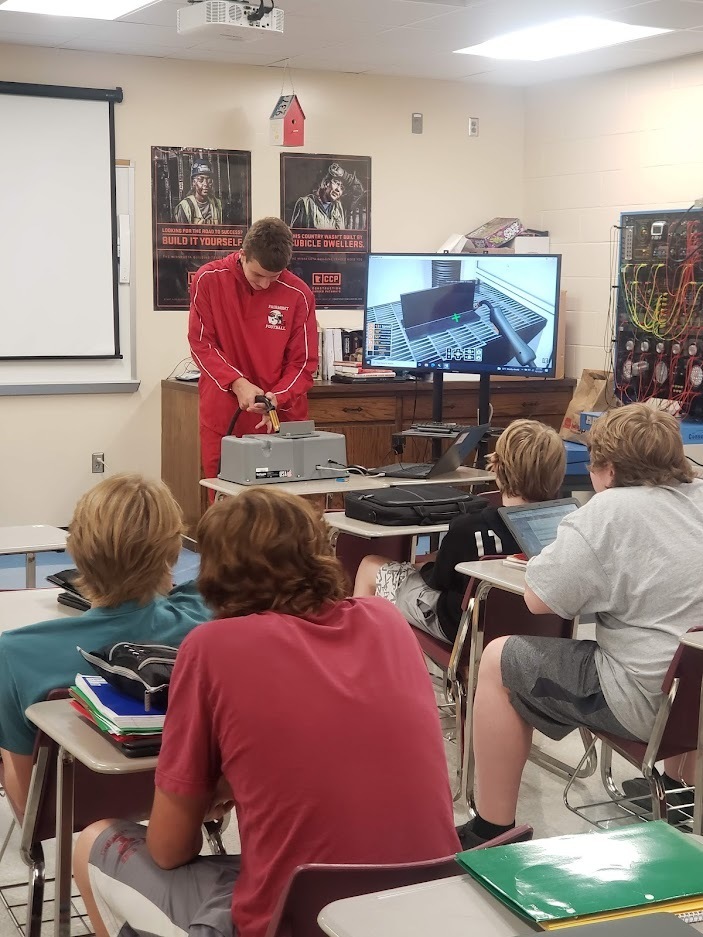 The final outcome! Thanks again to all who participated in this fun but heartwarming and worthwhile Tackle Cancer event. And to all those who supported the bake sales and raffles throughout the week. Remember a lot more raffles & fun events at tonight's Football game.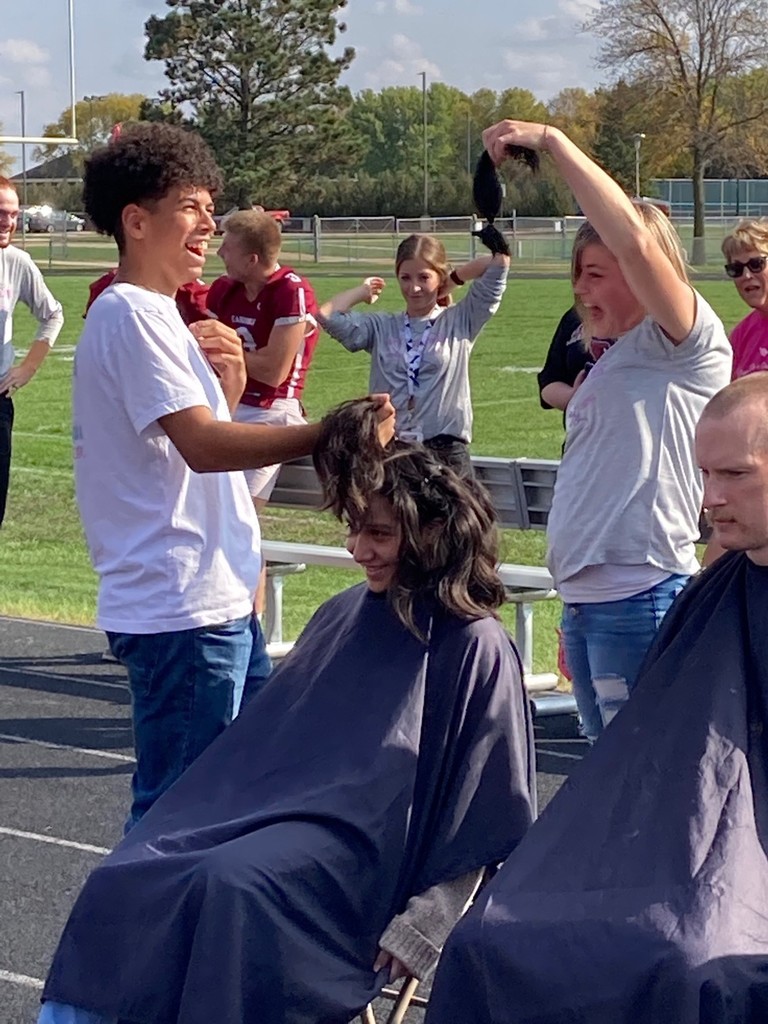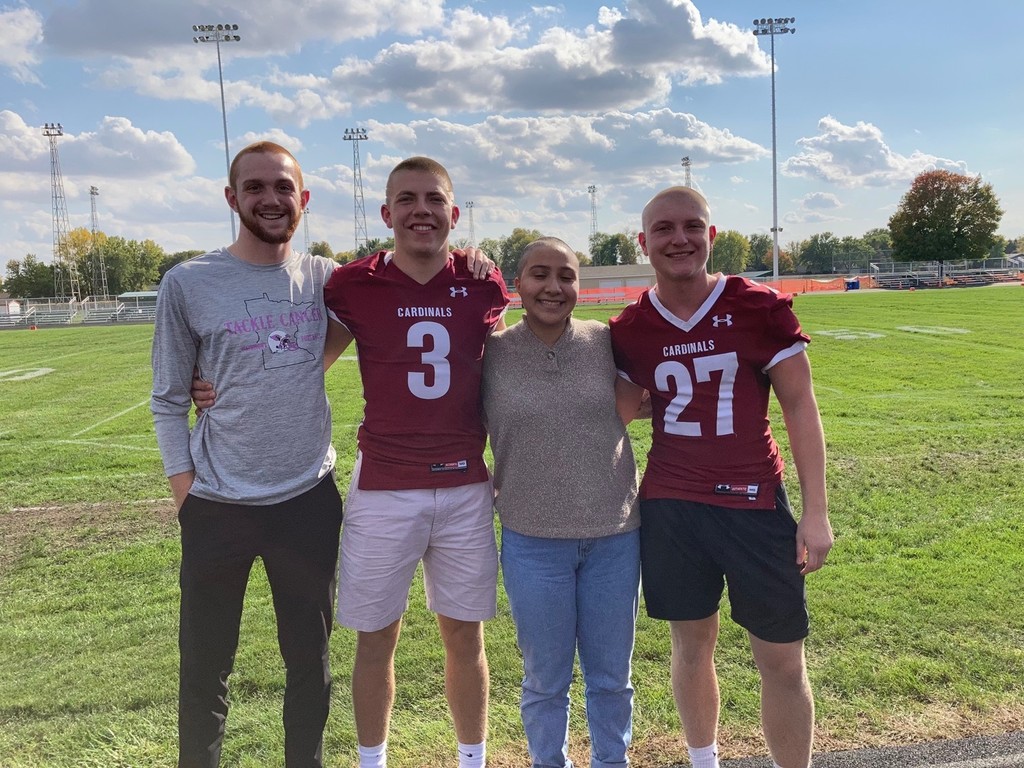 Bright Colors and Bald Heads Continued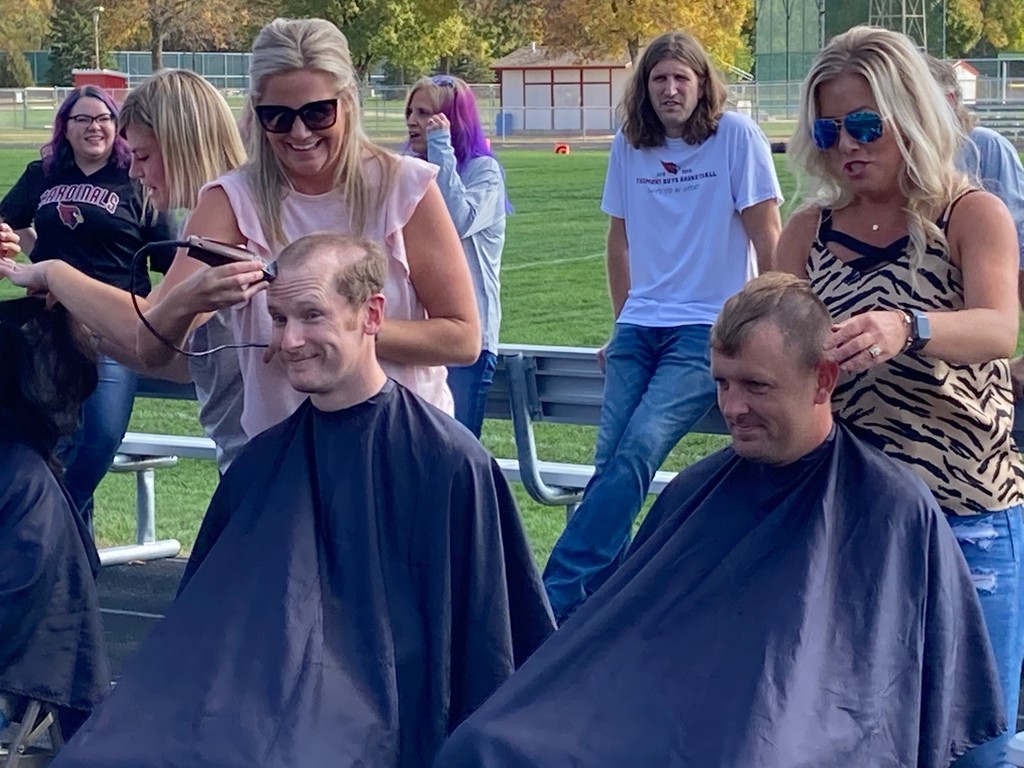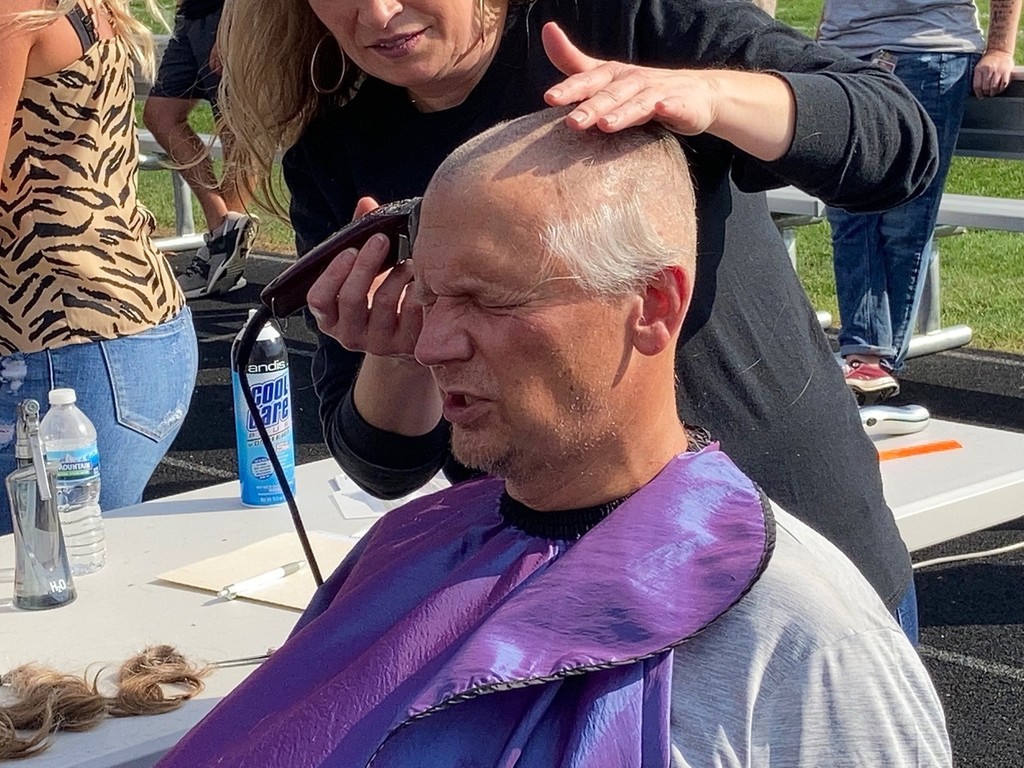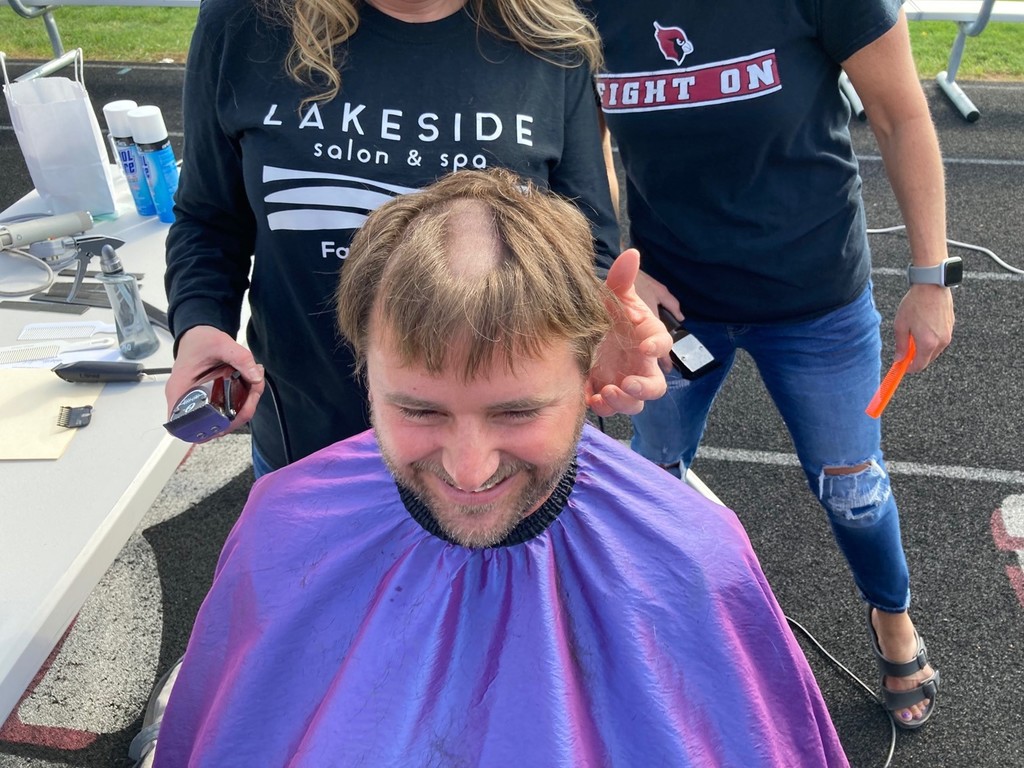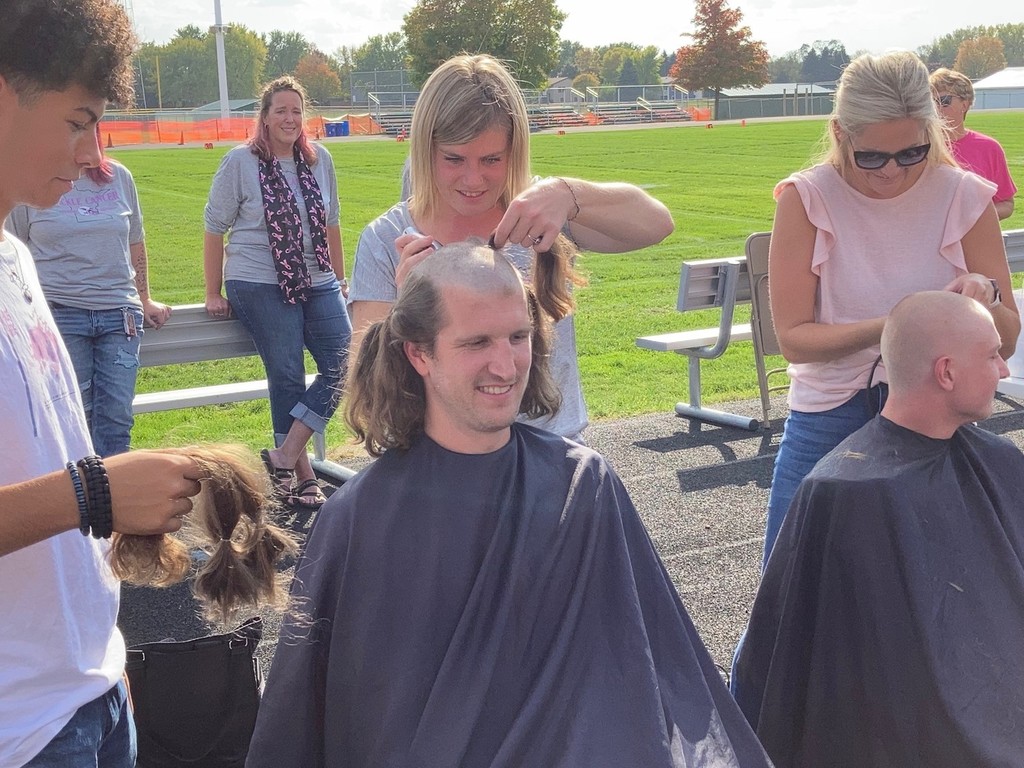 Bright Colors & Bald Heads. Today Teachers and Students dyed their hair and shaved their heads to kickoff tonight's Tackle Cancer events at the Fairmont Cardinal vs the Worthington Trojans Football game. Thank you to all those who participated.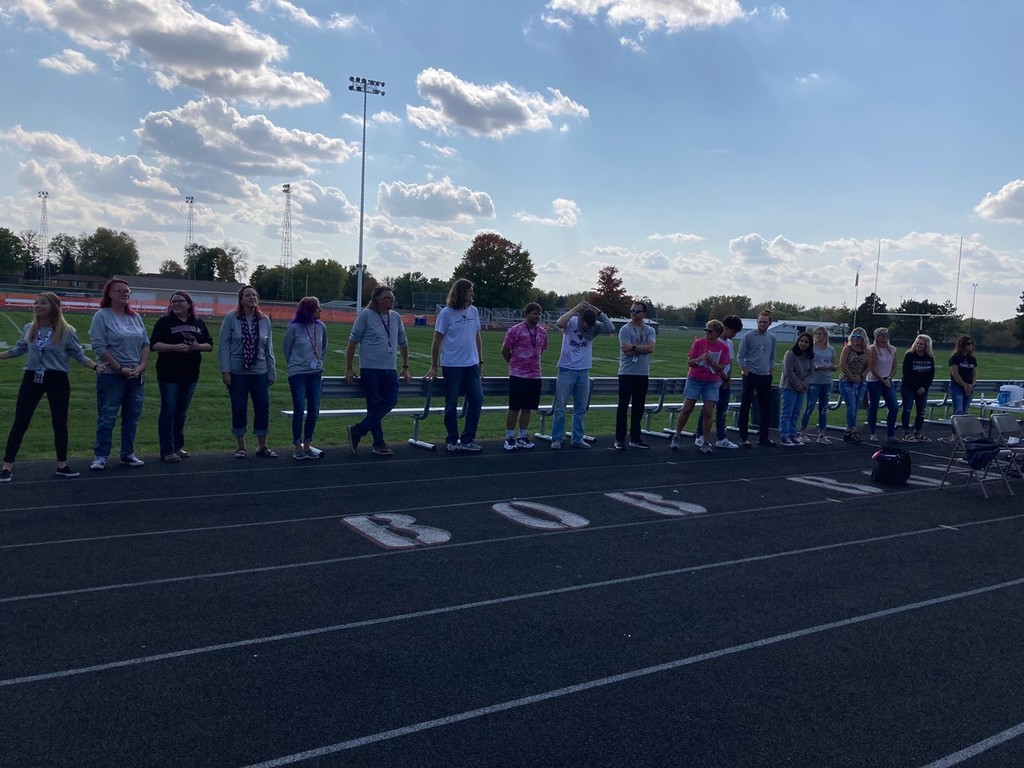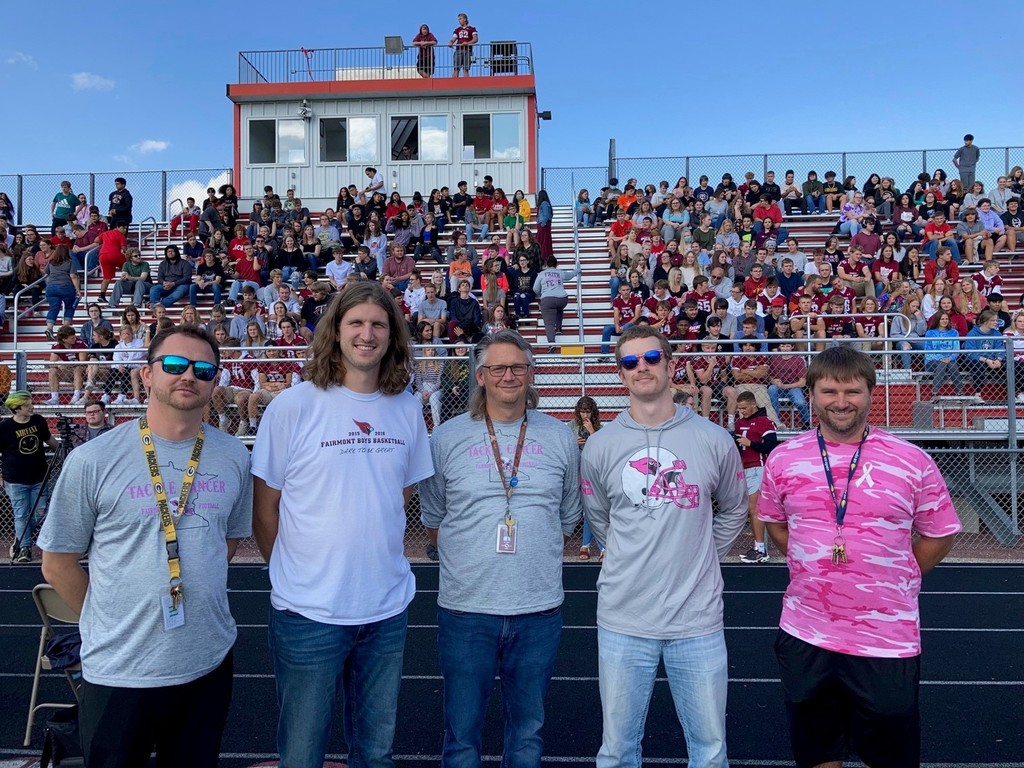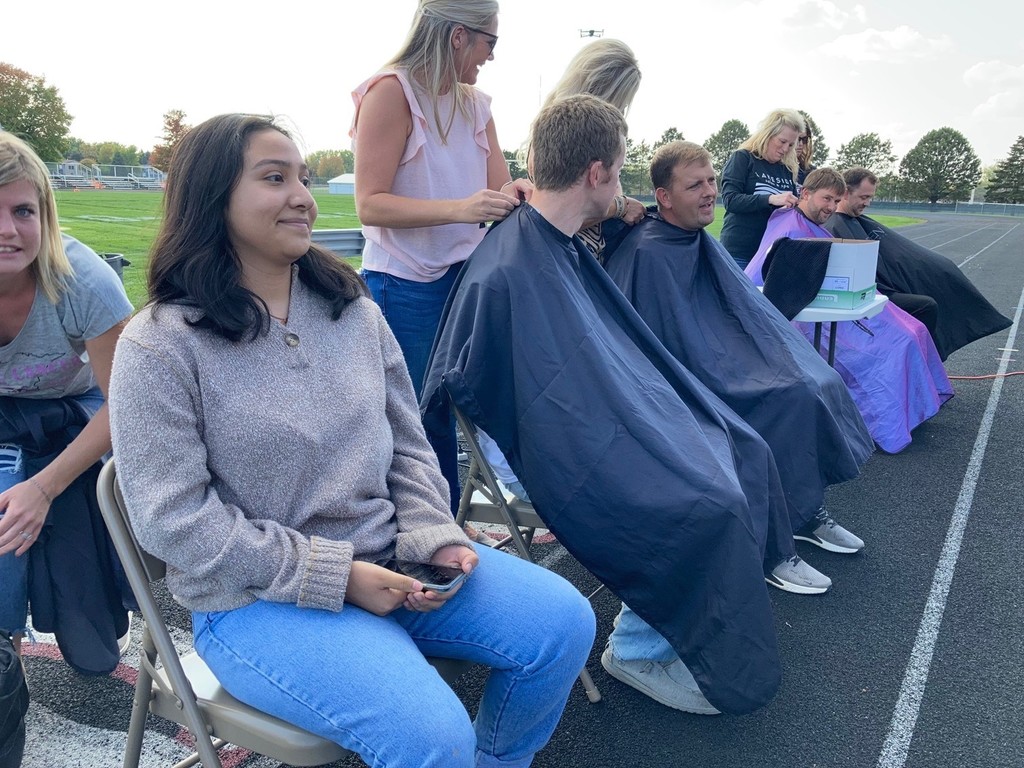 𝗗𝗜𝗦𝗧𝗥𝗜𝗖𝗧 𝗥𝗘𝗖𝗘𝗜𝗩𝗘𝗦 𝟯𝗠 𝗚𝗥𝗔𝗡𝗧𝗦 Fairmont 3M awarded our District a $12,500 grant for programming for Science, Technology, Engineering, and Mathematics (STEM). They also awarded an $8,500 grant to Community Education and Recreation for CER STEM programs.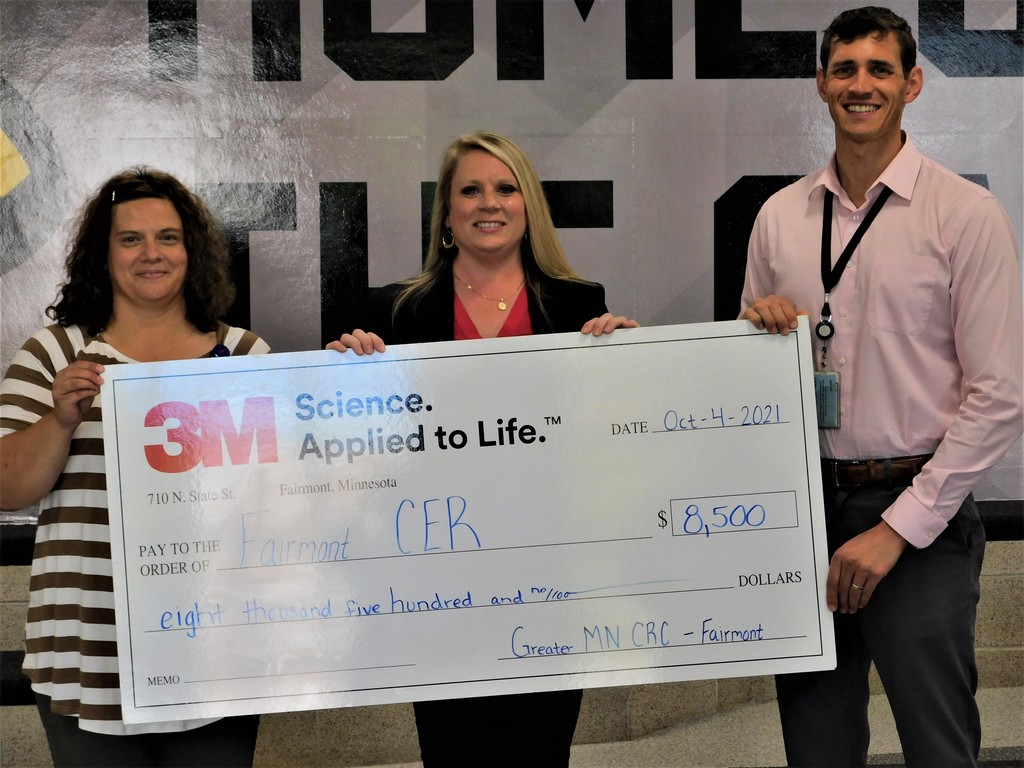 6th grade SOAR students worked on cards and messages for the residents at Lakeview! Thank you students for being so kind and caring!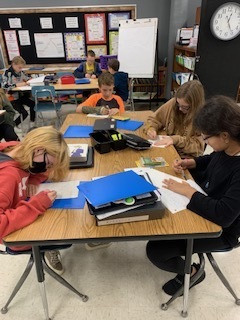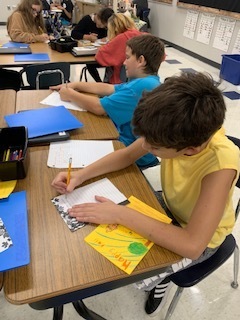 Soccer is Tackling Cancer with all these wonderful Baked Goods. They will be sold at every home event this week.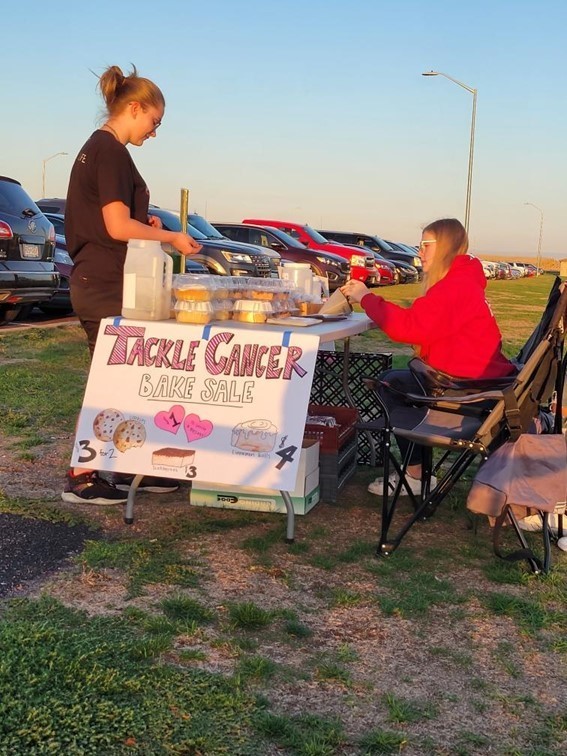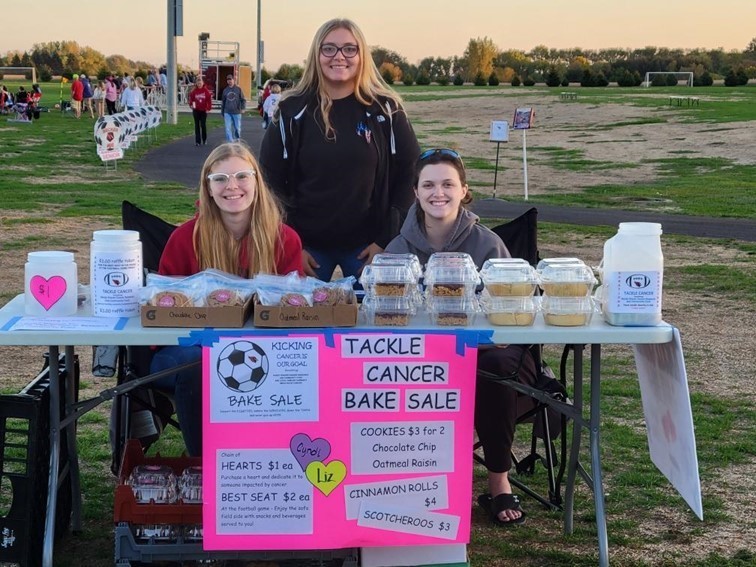 These girls have been hard at work to kick off our week of Tackle Cancer. The hearts will be sold to students during lunch and in the Media center. They will also be sold at the home events this week. Additionally, the bake sale is happening at these home events.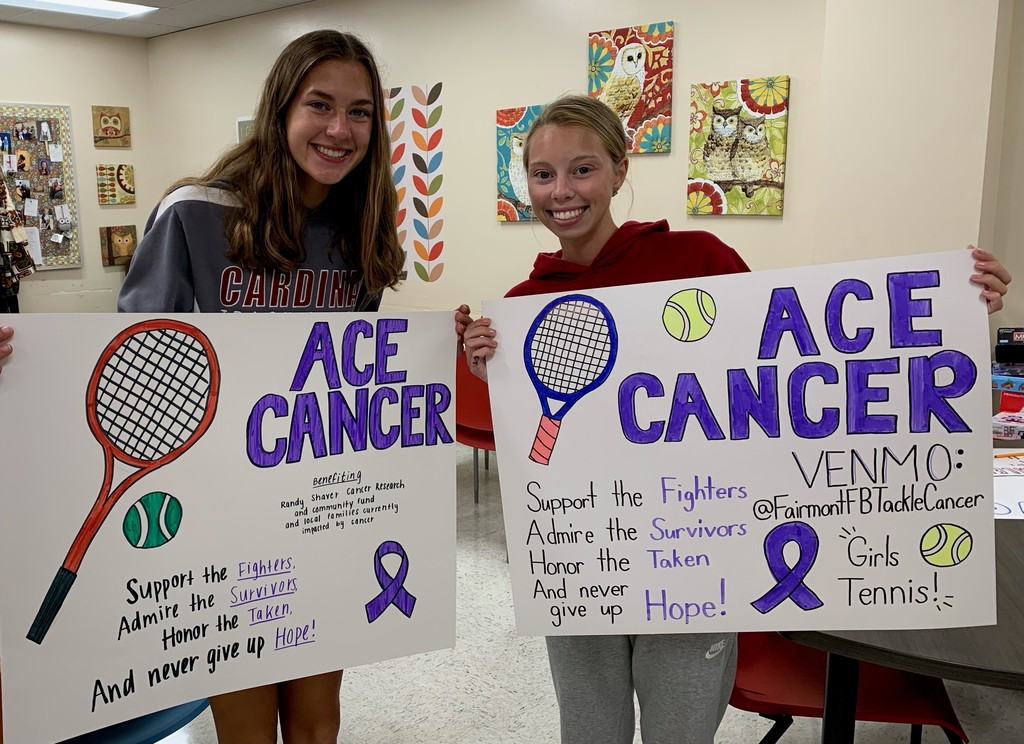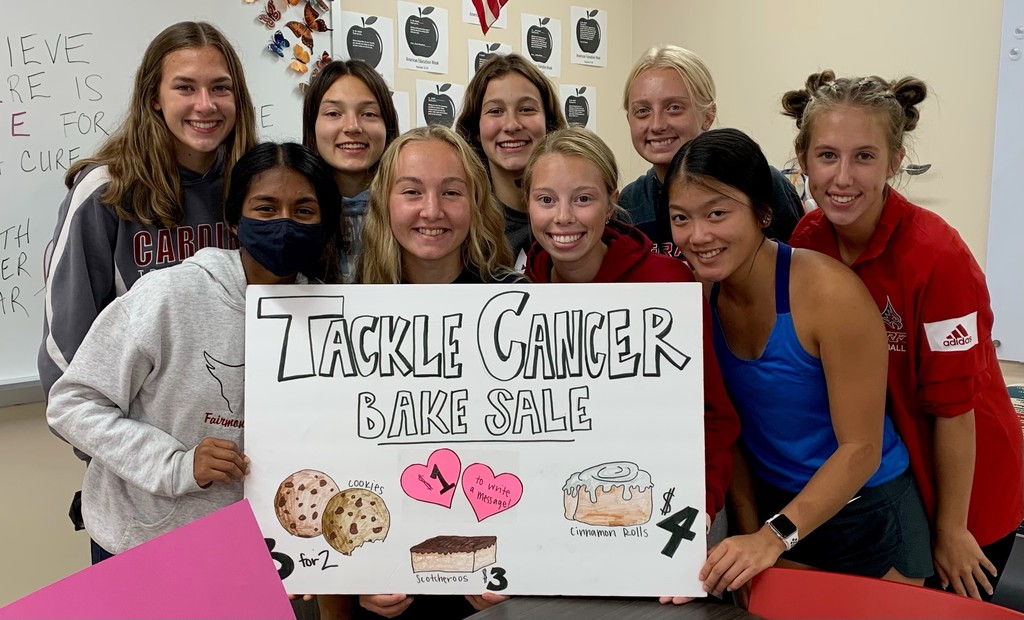 Join us this week with the Tackle Cancer activities and then end the week with the tailgate party at Mahoney field!​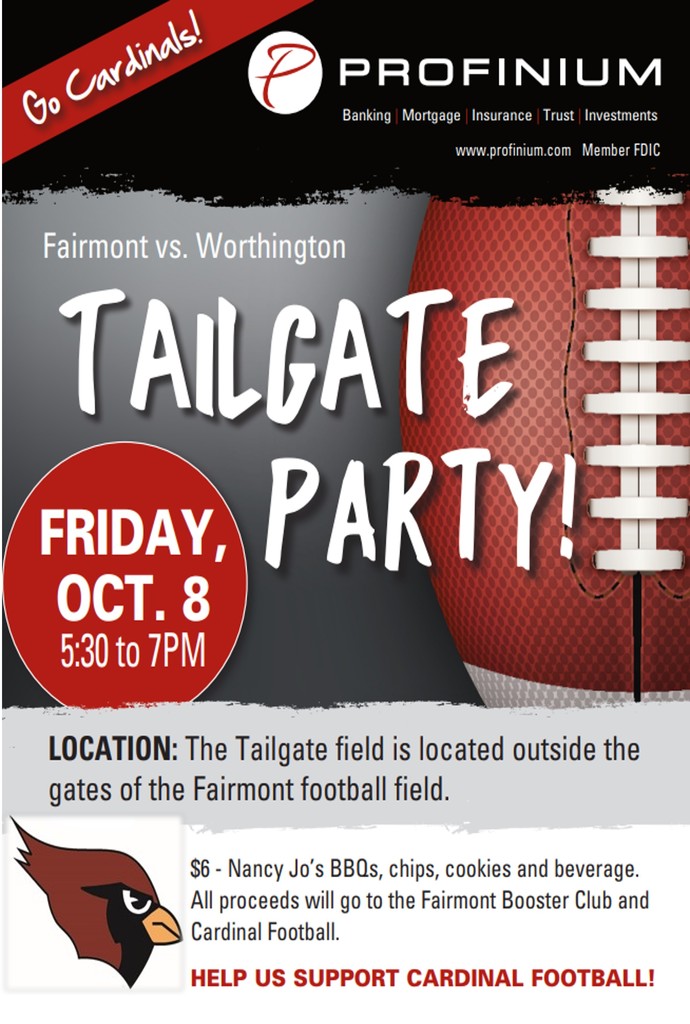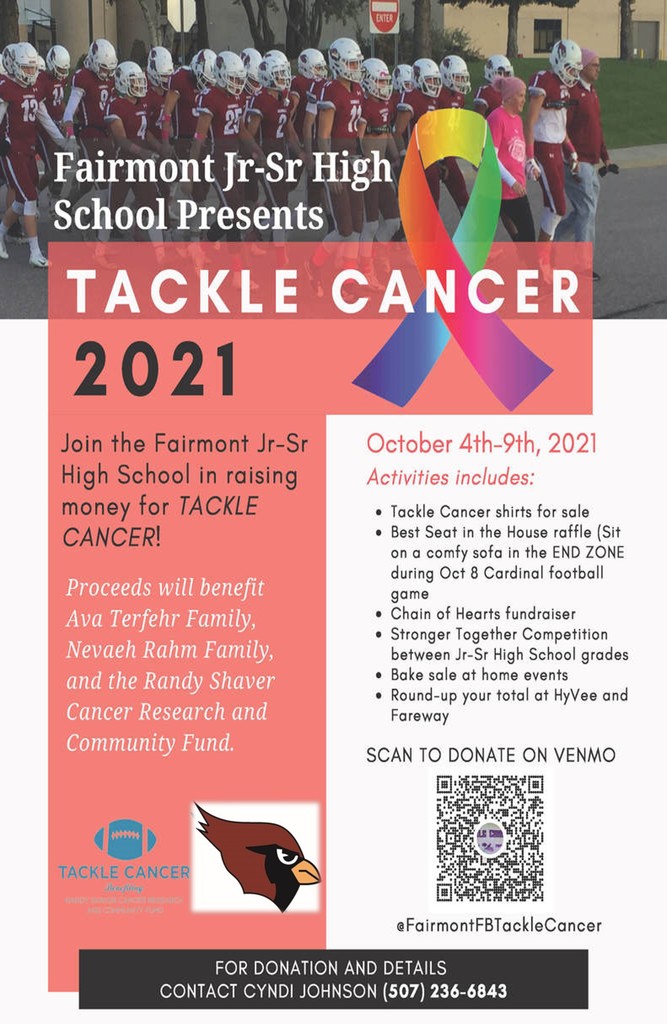 𝙅𝙊𝙄𝙉 𝙐𝙎 𝙁𝙊𝙍 𝙏𝙃𝙀 𝙏𝘼𝙄𝙇𝙂𝘼𝙏𝙀 𝘽𝙀𝙁𝙊𝙍𝙀 𝙁𝙍𝙄𝘿𝘼𝙔 𝙉𝙄𝙂𝙃𝙏'𝙎 𝙂𝘼𝙈𝙀!!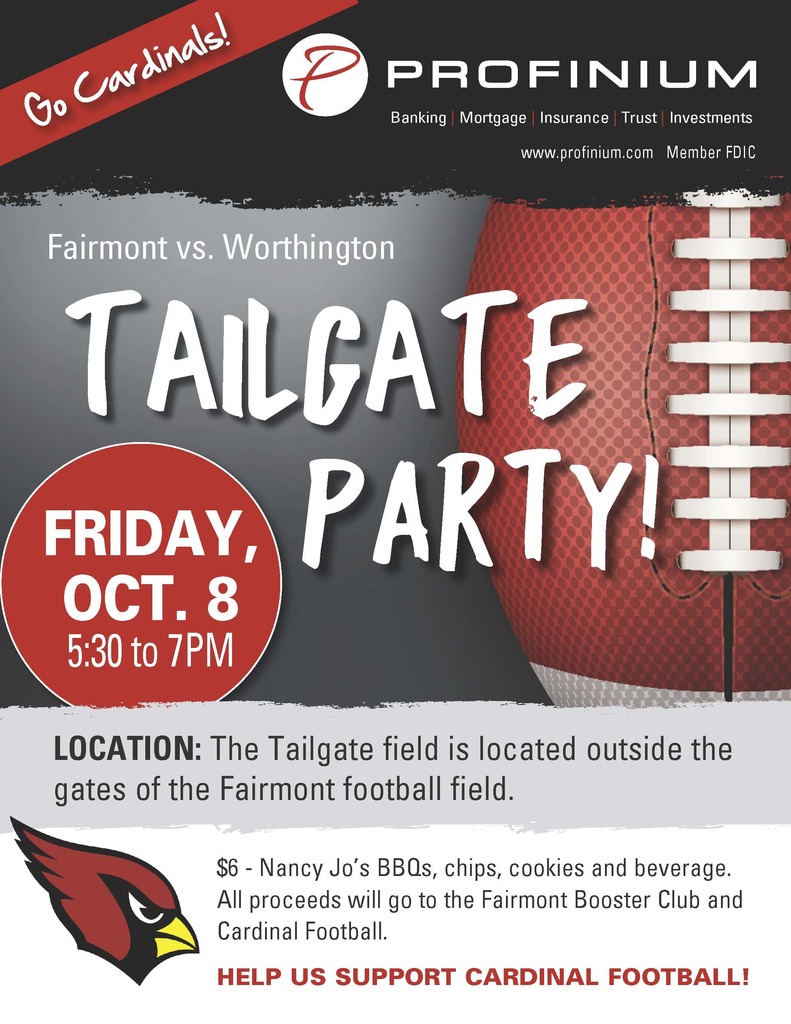 𝗦𝗖𝗛𝗢𝗢𝗟 𝗔𝗨𝗖𝗧𝗜𝗢𝗡 A school auction is scheduled for Friday, October 22, at 5:45 p.m. at the District maintenance shop, located at 1500 South Prairie. Lots of memorabilia along with other great items. Please plan to check it out!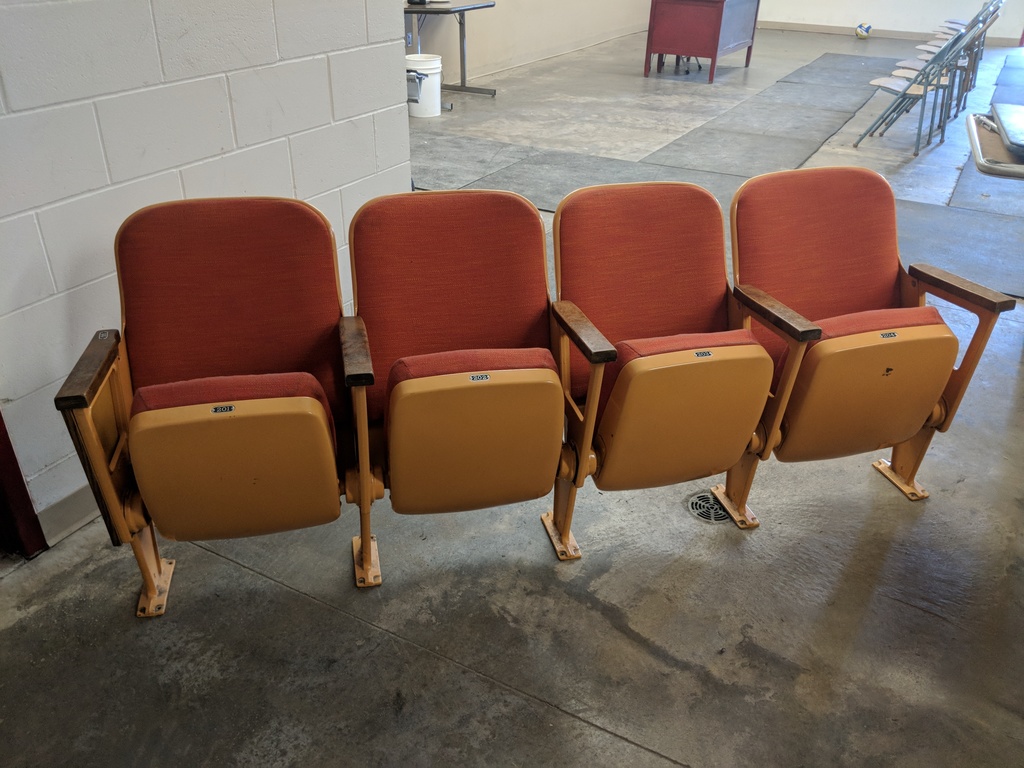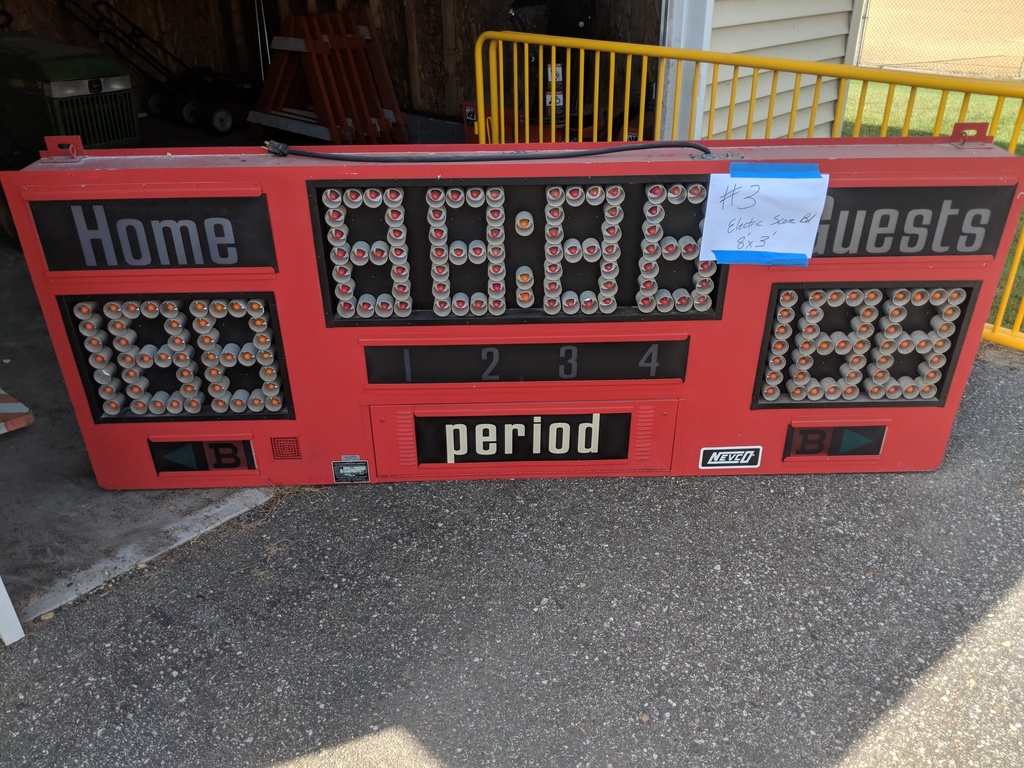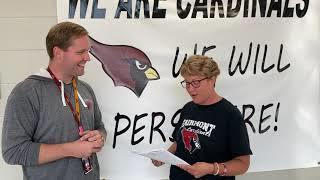 Life Science students in Mrs. Holm's class are investigating reaction times to help them better understand how the body communicates with itself.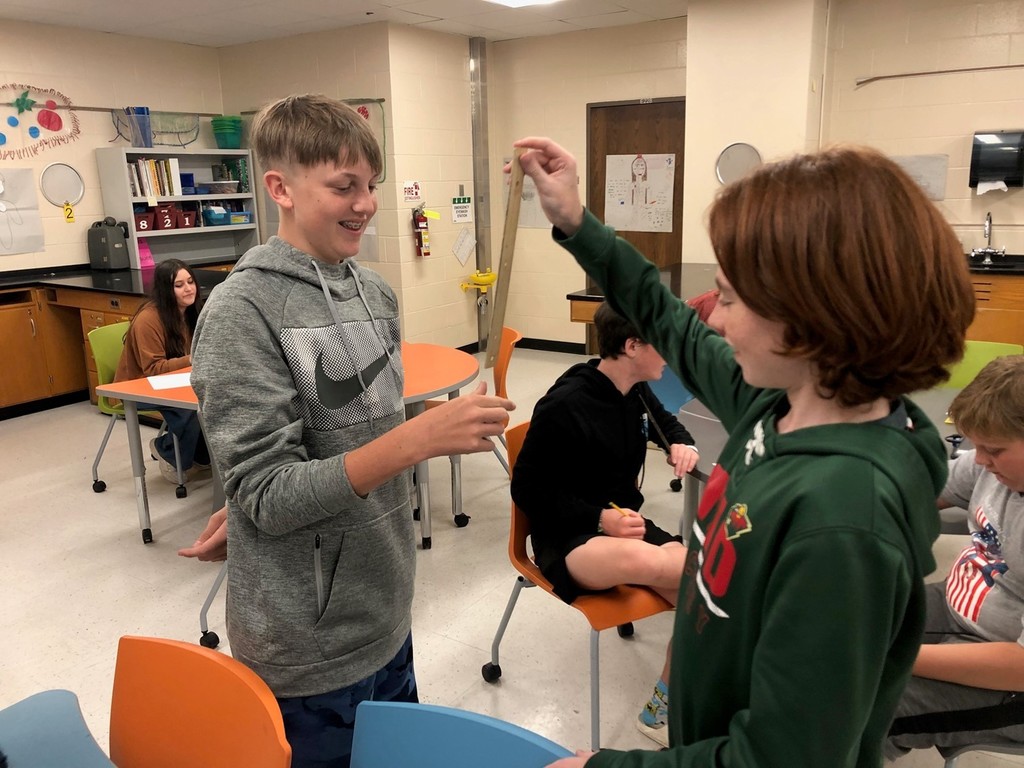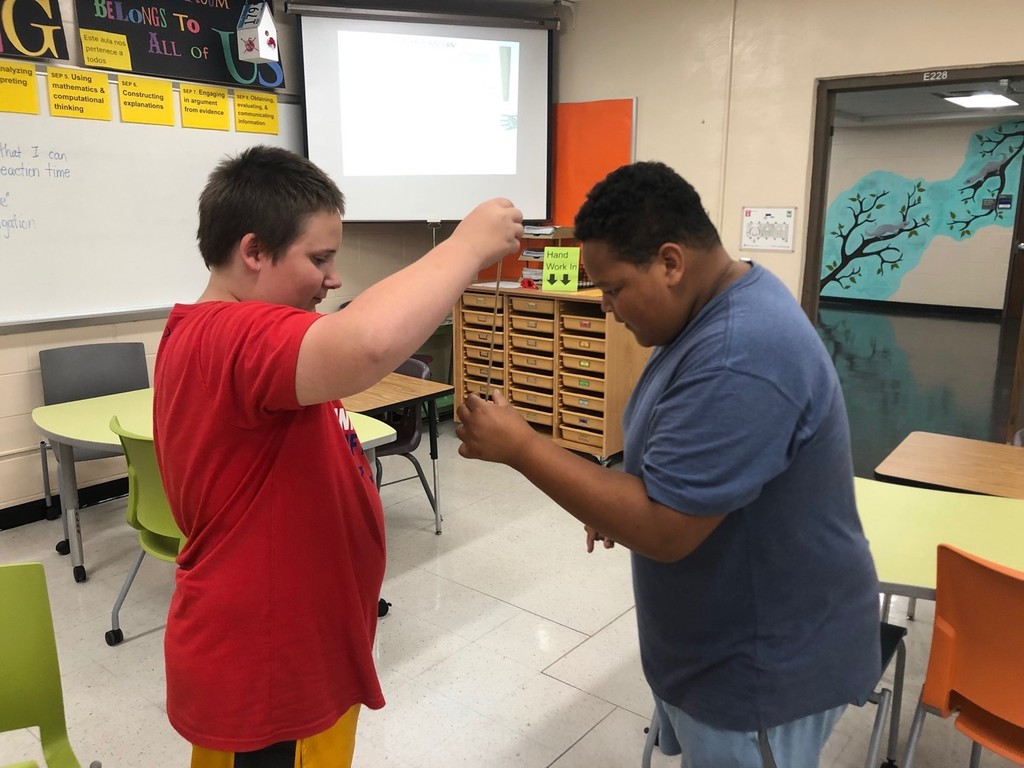 Here's a picture of our junior high orchestra hard at work on their new song "Dragon Slayer."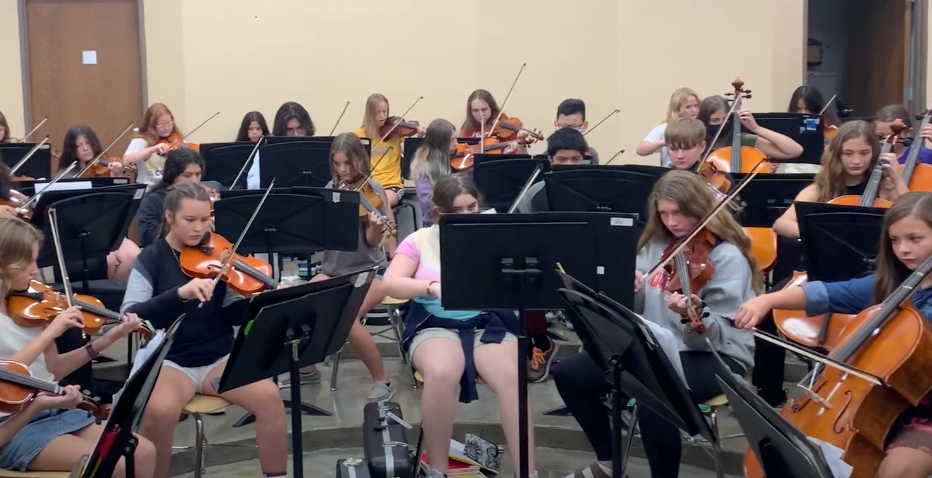 Thank you so much for all the support you've shown by purchasing the "Tackle Cancer" T-Shirts. Join Fairmont Jr/Sr High School in raising funds for Tackle Cancer the week of October 4th - 9th through fun events such as "best seat in the house raffle" competitions and much more.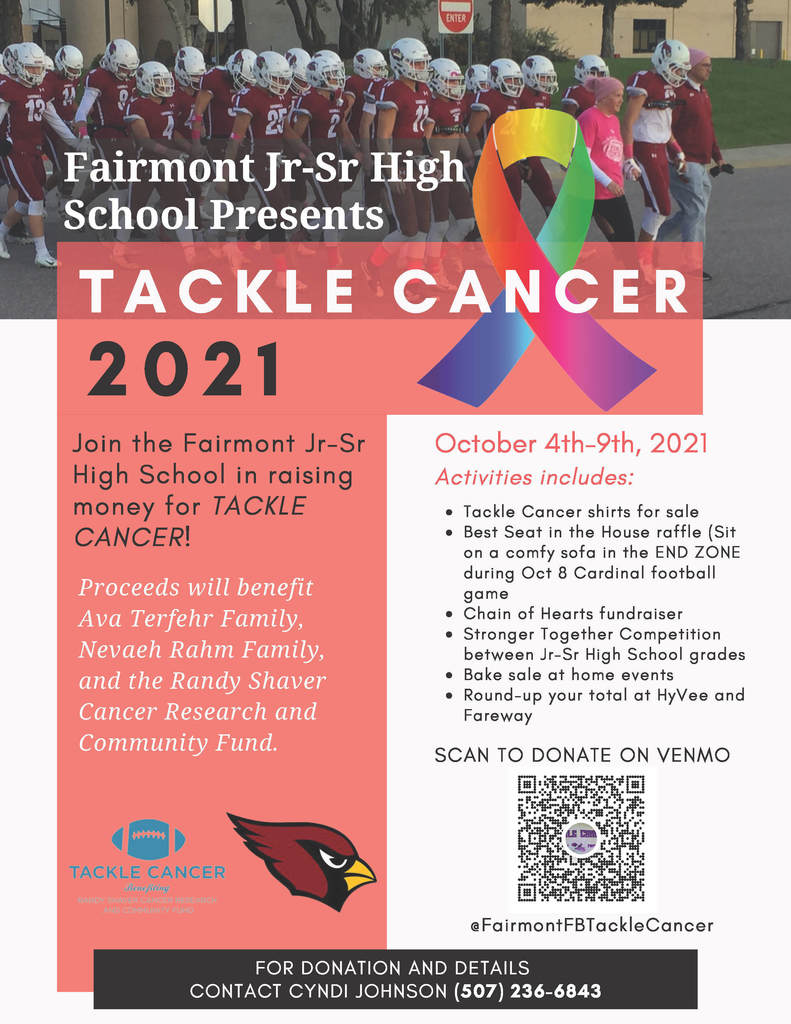 ​TACKLE CANCER: Next Friday, October 8, 2021 is our annual Tackle Cancer Football game which raises money and awareness for Cancer and Cancer Research. Funds from this event go to the Randy Shaver Tackle Cancer Foundation which goes to benefit Cancer research. In the past, we have sold apparel to help raise funds for the foundation, but also to show support and awareness for those impacted by Cancer. This year, we have several families within our own Jr./Sr. High School and Elementary communities that have been impacted by Cancer. We will again be selling both long and short sleeve T-shirts You will notice that there will be two names on the sleeves: Ava and Nevaeh. This is in support of Nevaeh Rahm and Ava Terfehr. Both of these brave & strong young women are members of our Jr./Sr. High School community and have brothers currently participating within our Cardinal Football program. As such, we chose to support & hopefully uplift them in their ongoing health battles by including the "Team Ava" and "Team Nevaeh" wording on our sleeves. Please click on the link below to order and remember orders must be in by 11:00 a.m. THIS THURSDAY in order to have them here by next Friday. The youth shirt is the speckled T-Shirt.
https://docs.google.com/forms/d/e/1FAIpQLSeOBn6VwofKSYX9l2nyXguiHPhsmH46hZimU3rHCY8yf96eDg/viewform?usp=sf_link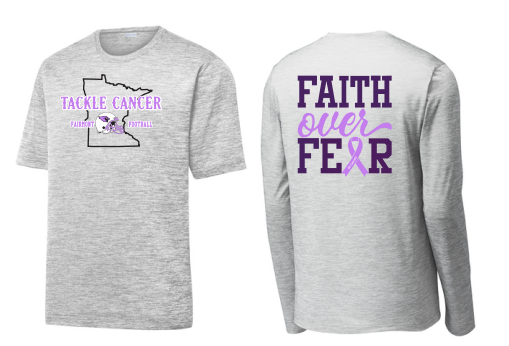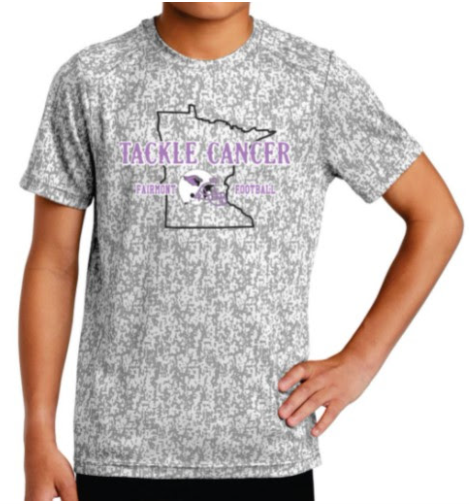 And just a couple more pictures of those mouth-watering muffins.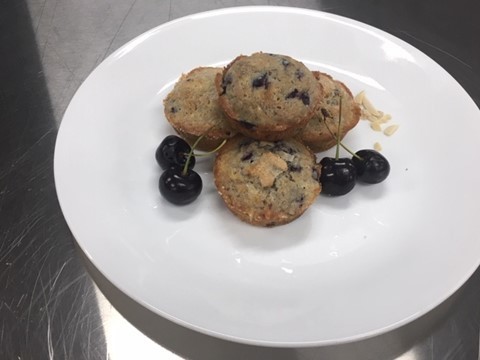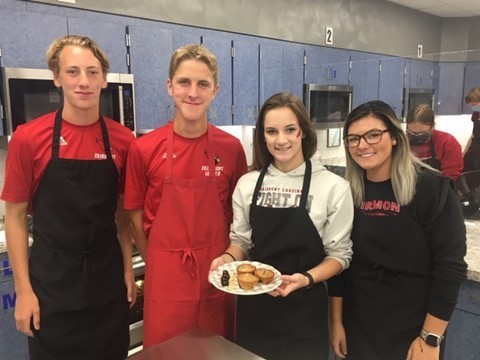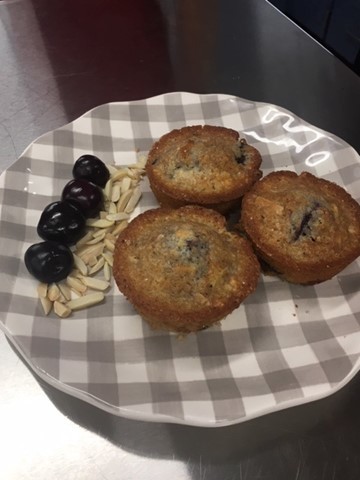 Muffins anyone? These sure are some delicious looking cherry and almond muffins made in the culinary classes last week in honor of homecoming.