Mark your calendars because you won't want to miss the ANNUAL AREA HIGH SCHOOL STUDENT ART SHOW! Come and see all the talent displayed by students from Blue Earth Area, Fairmont, GHEC, Martin Luther, North Union and Truman. Check out the flyer for more details.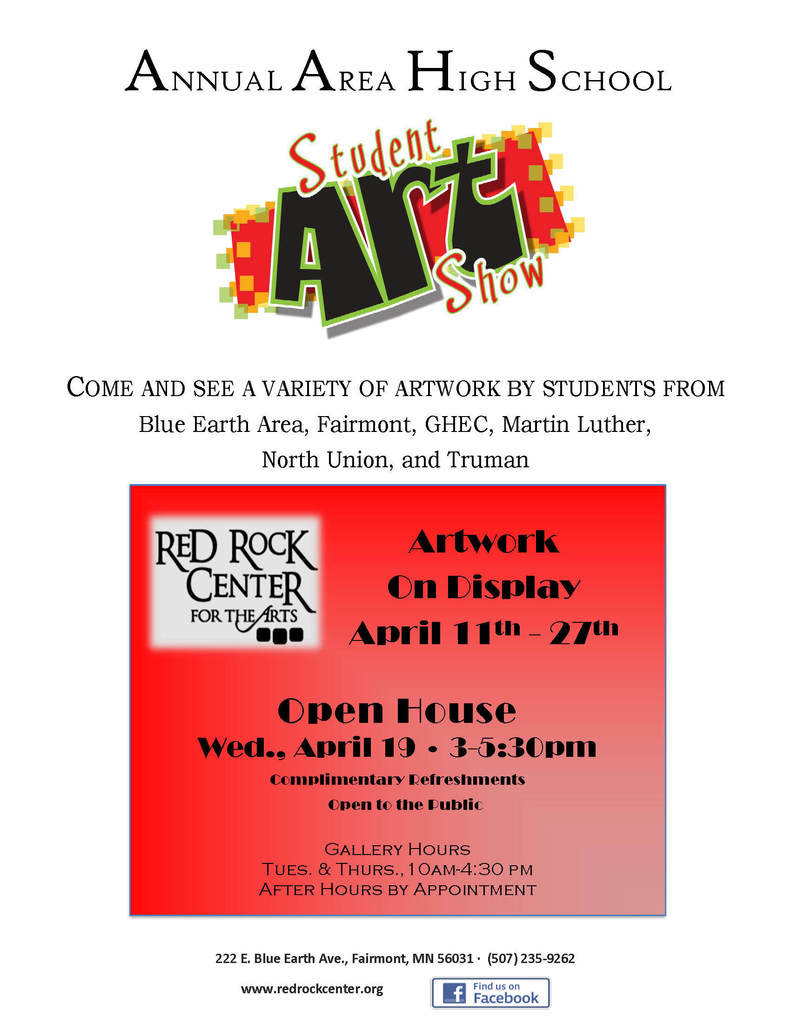 Today (3-21-2023) we celebrate National Down Syndrome Awareness Day. Pictured here are Eduardo Perez Ponce and Mr. Hernes

Spring into our Family Fun Night @ Fairmont Elementary tomorrow night - Tues. 3/21 from 5:30-7:00...We would love to see you here!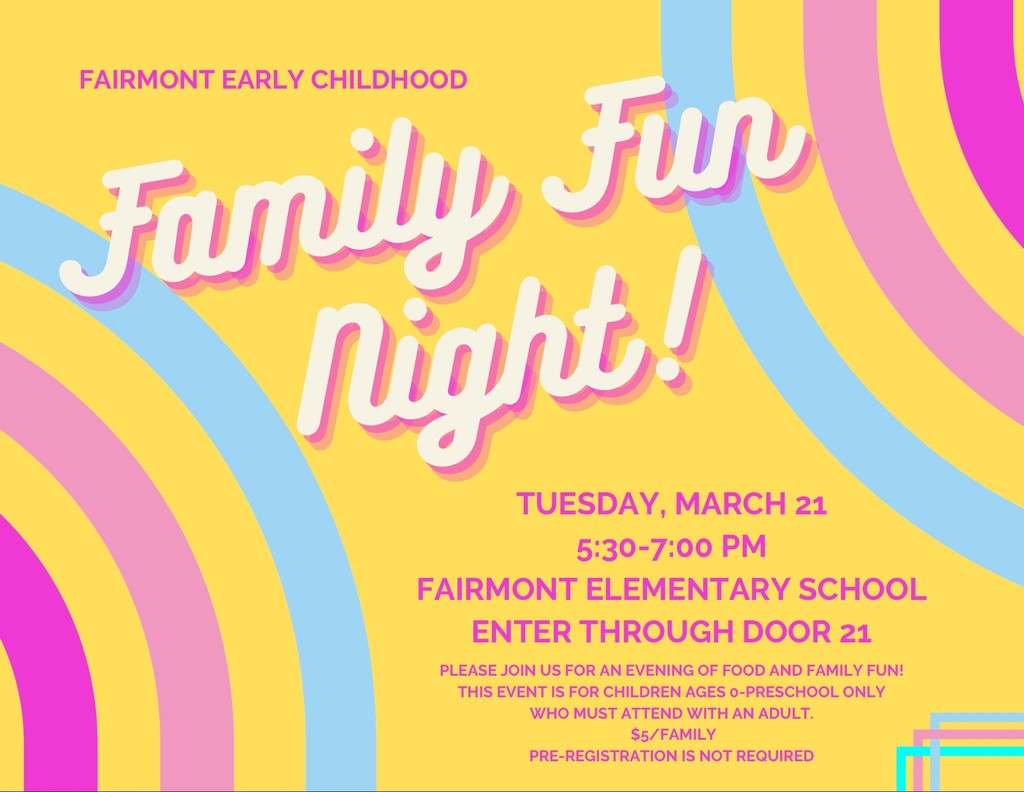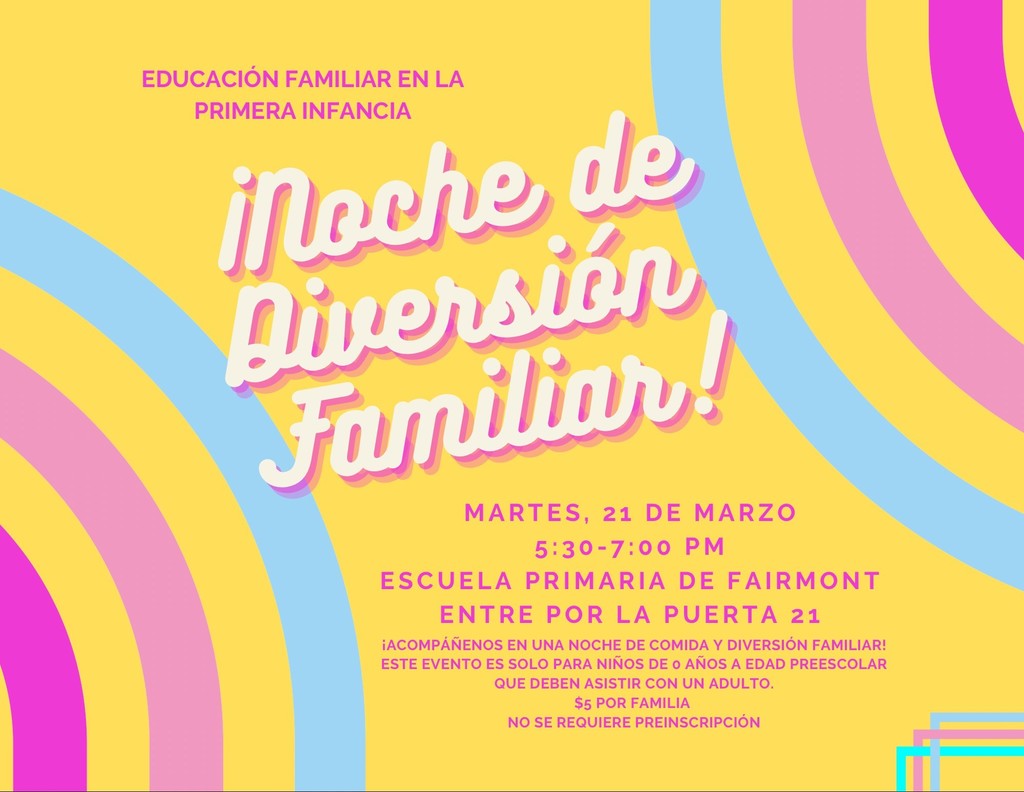 Early Risers Kiwanis, Hy-Vee and Fairmont Jr/Sr High School would like to recognize these Fairmont Jr/Sr High School students as the February 2023 Students of the Month. Congratulations to all.

The early morning "Purple Glow" of the Fairmont Jr/Sr High School "Green House".

Family Fun Night Tues. 3-21 @ 5:30-7...please come join us for the fun!!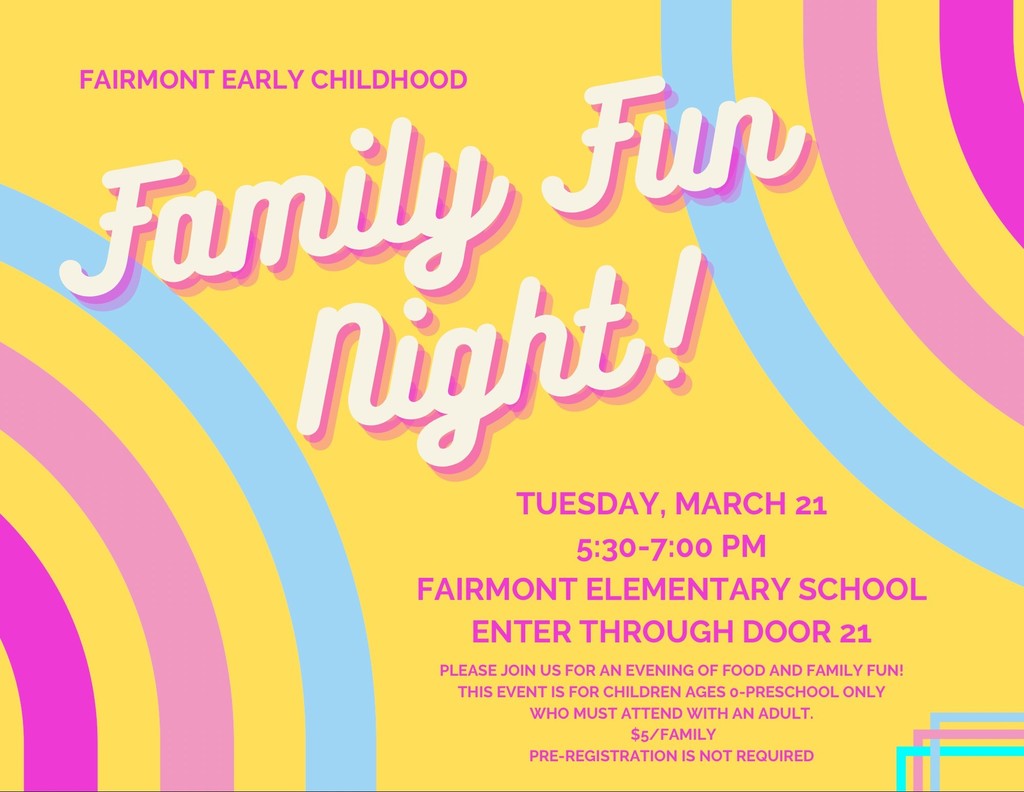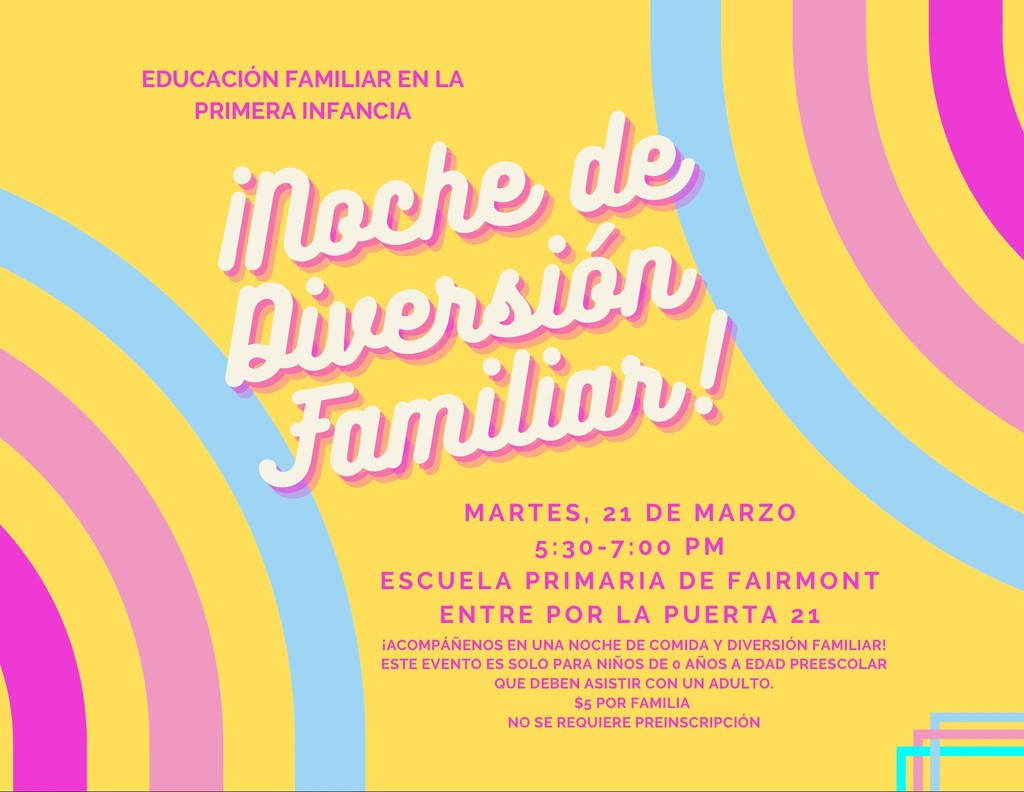 Registration ends on TODAY, March 15th!! Grades 3-6. Every participant receives their own stick to customize and play with during League play. Sign up individually or request preferred teammates during registration.
www.fairmont.k12.mn.us/o/cer
.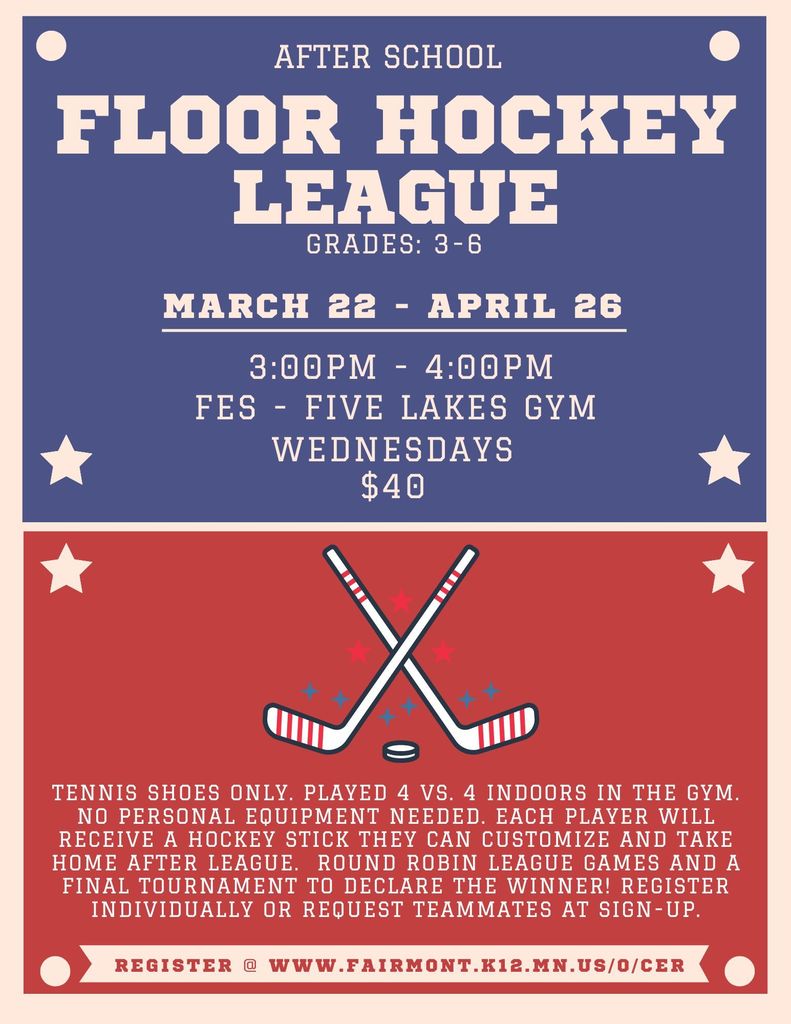 CONGRATULATIONS to Fairmont High School's TrigStar Team for taking 2nd place today at competition. And let's hear it for Kennedy Becker who also took 2nd place in the individual competition. She is pictures with TrigStar Coach Jerry Brooks. Great job everyone!!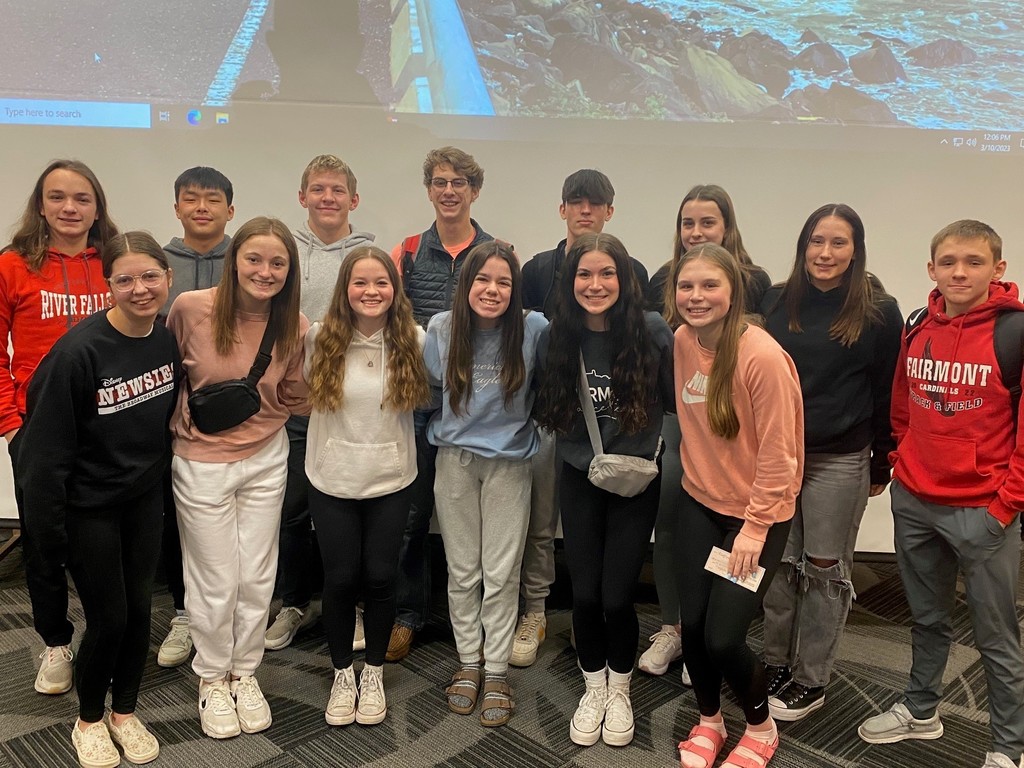 Shown here is Mat Mahoney, Activities Director, of FJSHS accepting a $1,000 donation from Colby Whitmore representing the Fairmont Fire Department Relief Association. The donation is for the Robotics Team World Competition trip which will be held in Houston, Texas this April.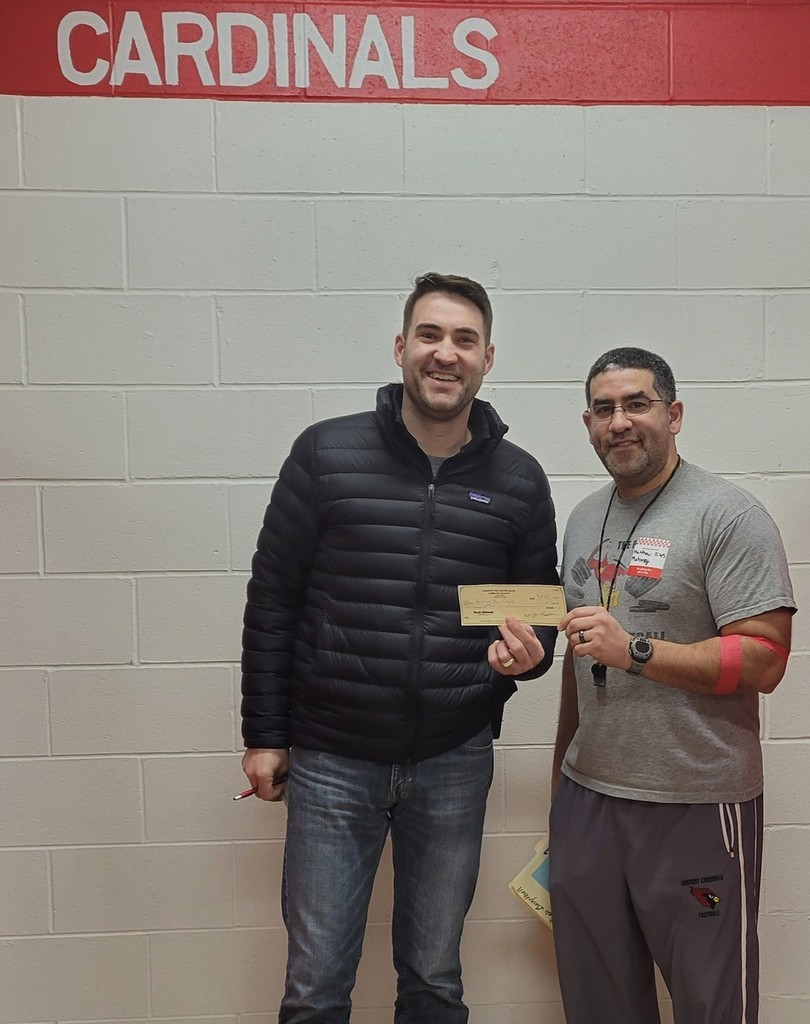 UNTIL FURTHER NOTICE! EFFECTIVE IMEDIATELY! Minnesota Motor Bus will NOT be transporting students on gravel roads. Parents MUST call Minnesota Motor Bus at 507-238-6300 if you live on gravel roads to get your students pick-up information. Thank you.

FES 1st grade students received education on the importance of healthy teeth. They were able to practice brushing teeth and reviewed healthy food options. Each student received a new toothbrush, toothpaste, floss & timer. Don't forget to brush your teeth for 2 minutes 2x a day!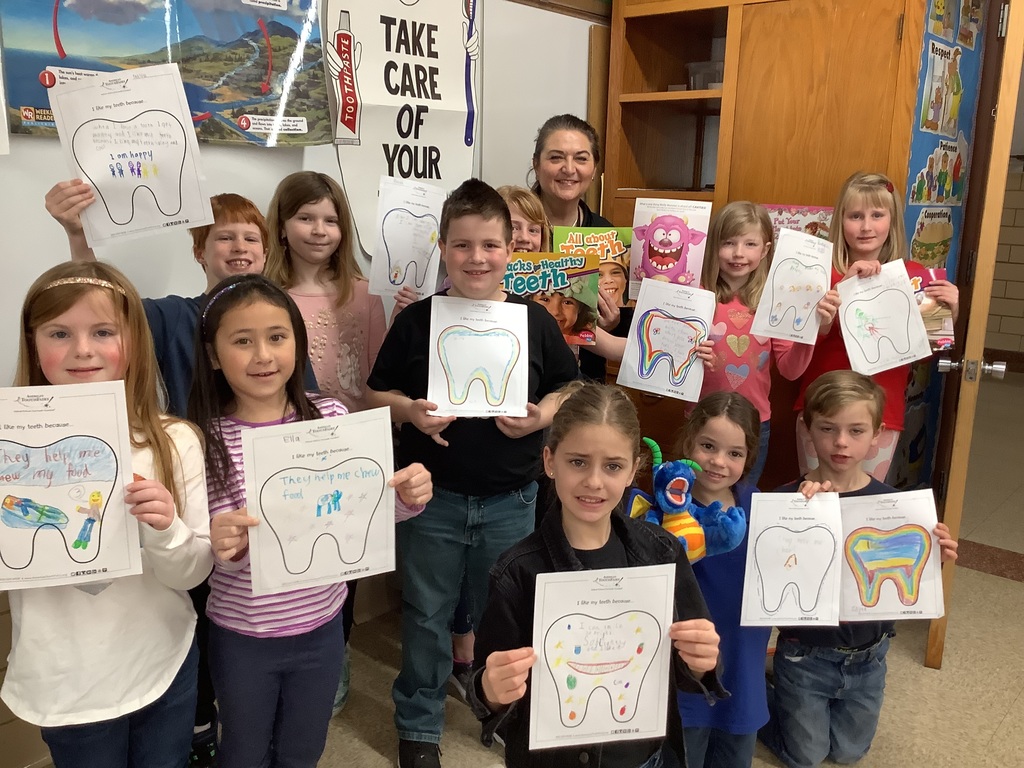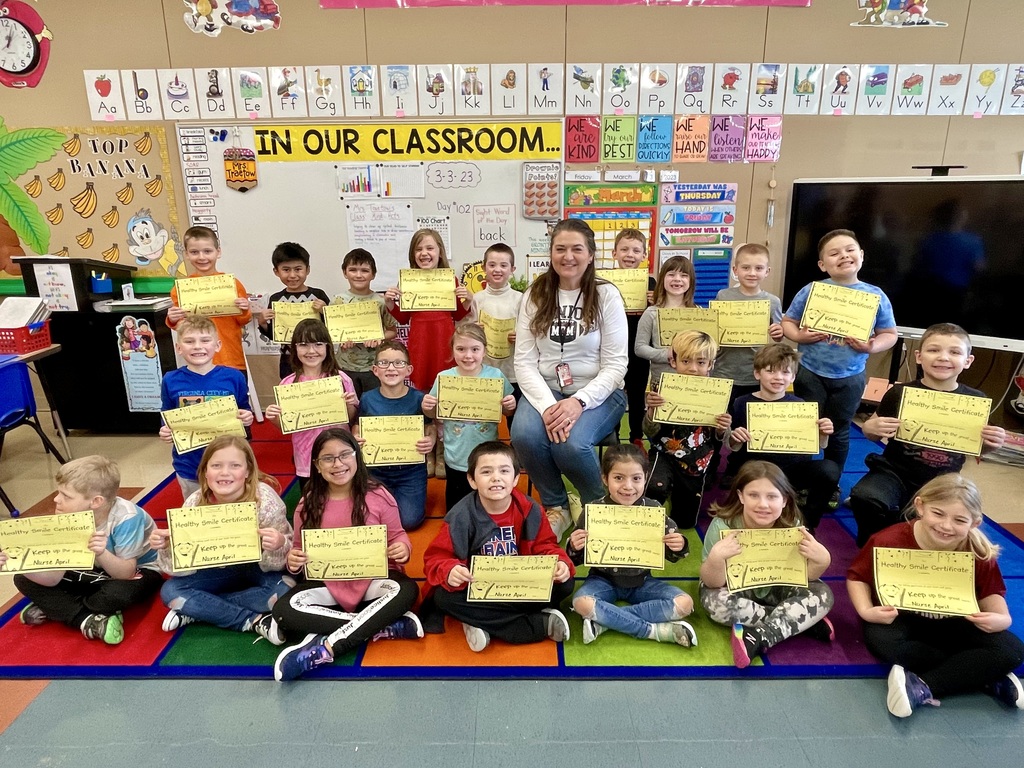 Fairmont Student Council collected 420 pounds of food and some of the members delivered it to Heaven's Table on Saturday.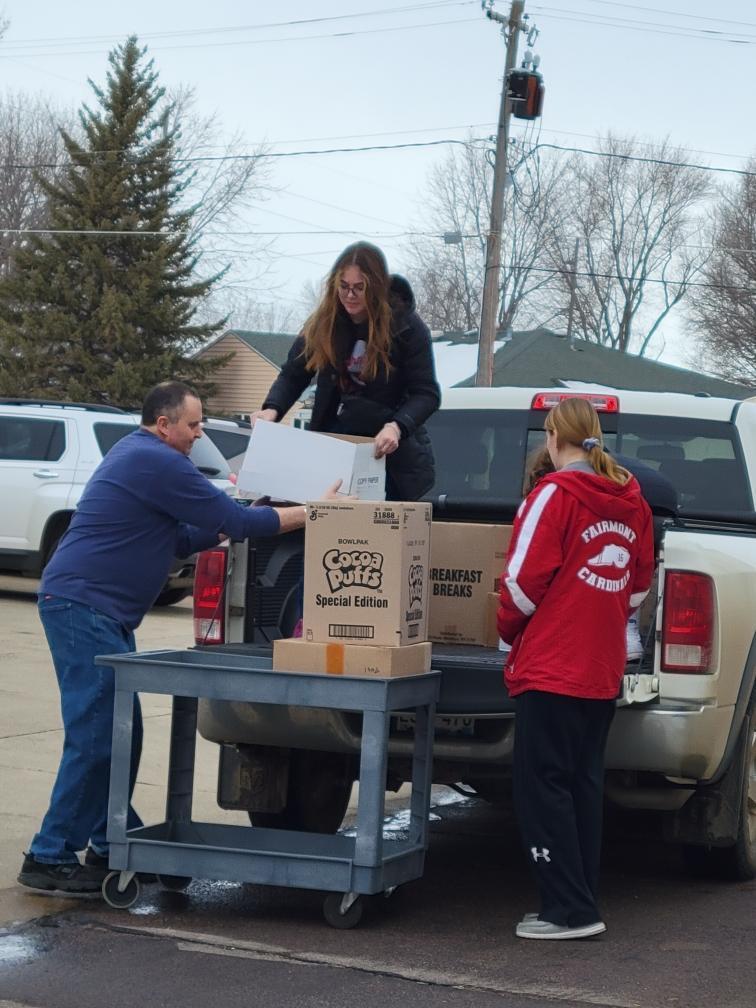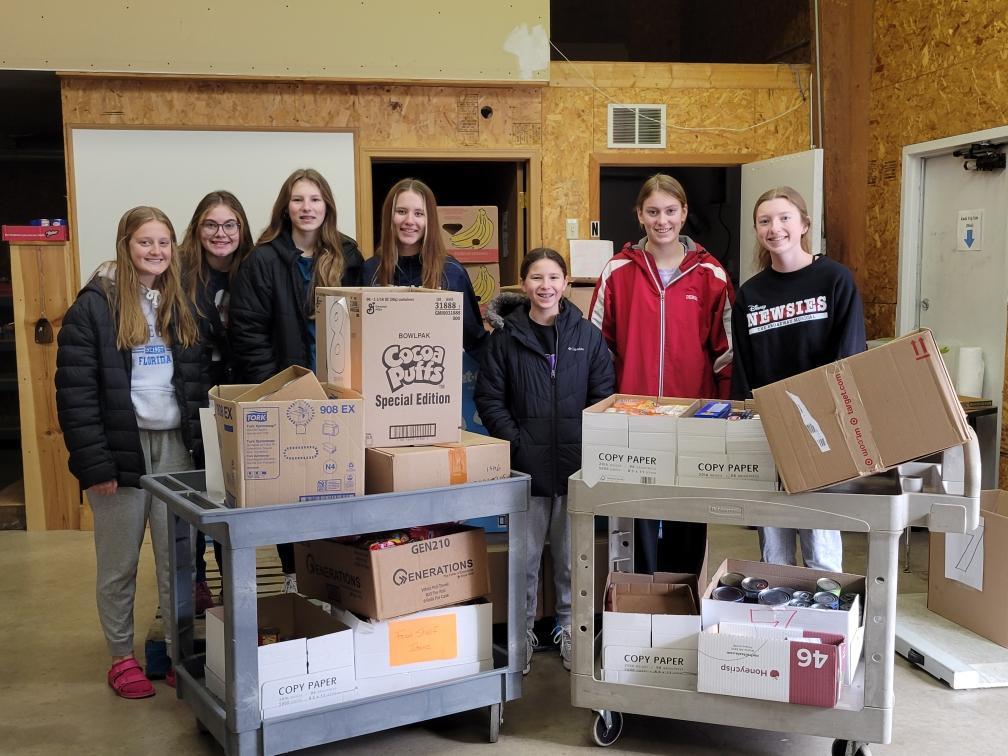 Please drop by Door #5 at FES to talk with me on March 9th during conferences!!

Early Risers Kiwanis, Hy-Vee and Fairmont Jr/Sr High School would like to recognize these Fairmont Jr/Sr High School students as the January 2023 Students of the Month. Congratulations to all.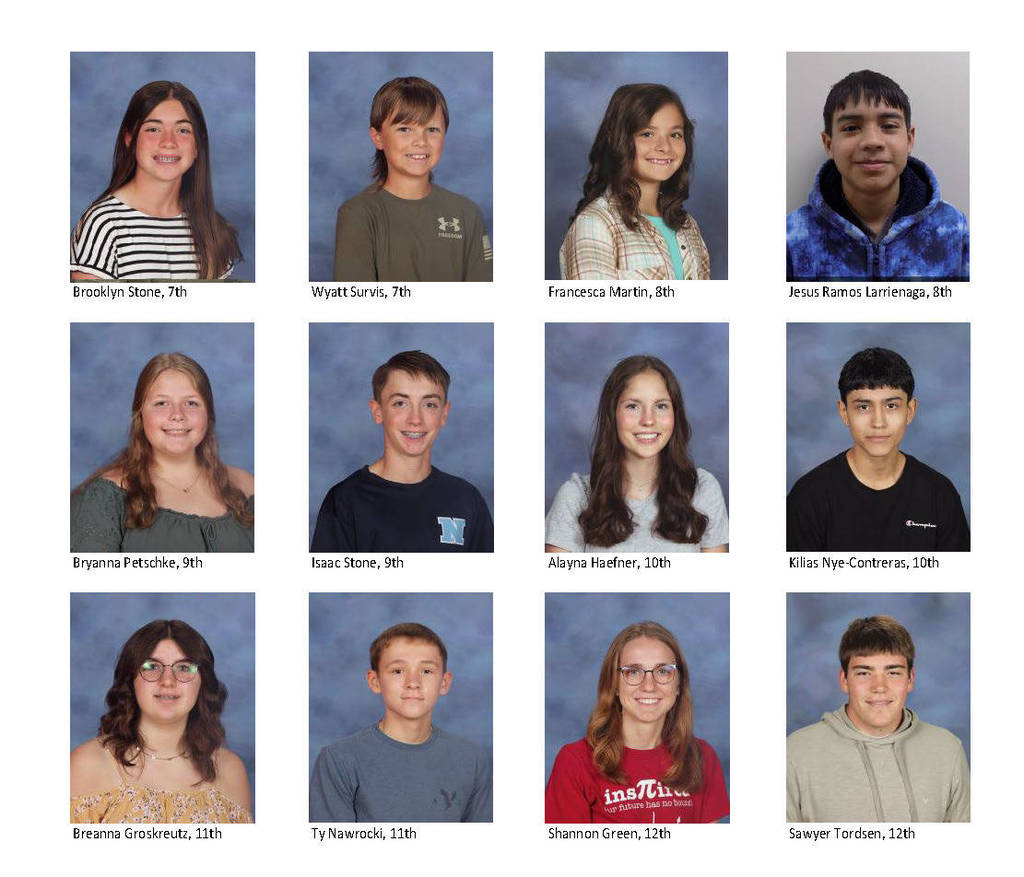 Dance Dance Dance!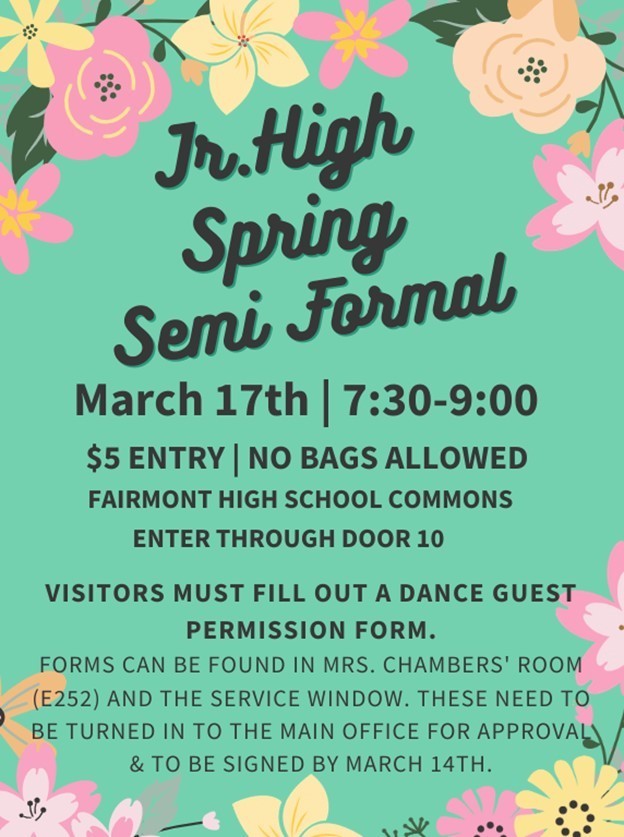 ​Congratulations to Sara Junkermeier and the Fairmont Girls Basketball team for advancing to the Sub-Section Finals. If you are planning on attending, you will need to purchase a ticket ahead of time. 6:00 pm - Luverne(H) vs Fairmont(V) 8:00 pm - New London-Spicer(H) vs Montevideo(V) Online Ticketing:
https://www.vancoevents.com/BROU
Live Streaming: Christensen Broadcasting "might"​ Livestream the games, but this is NOT A DEFINITE YET.
https://christensenbroadcastnetwork.com/sports/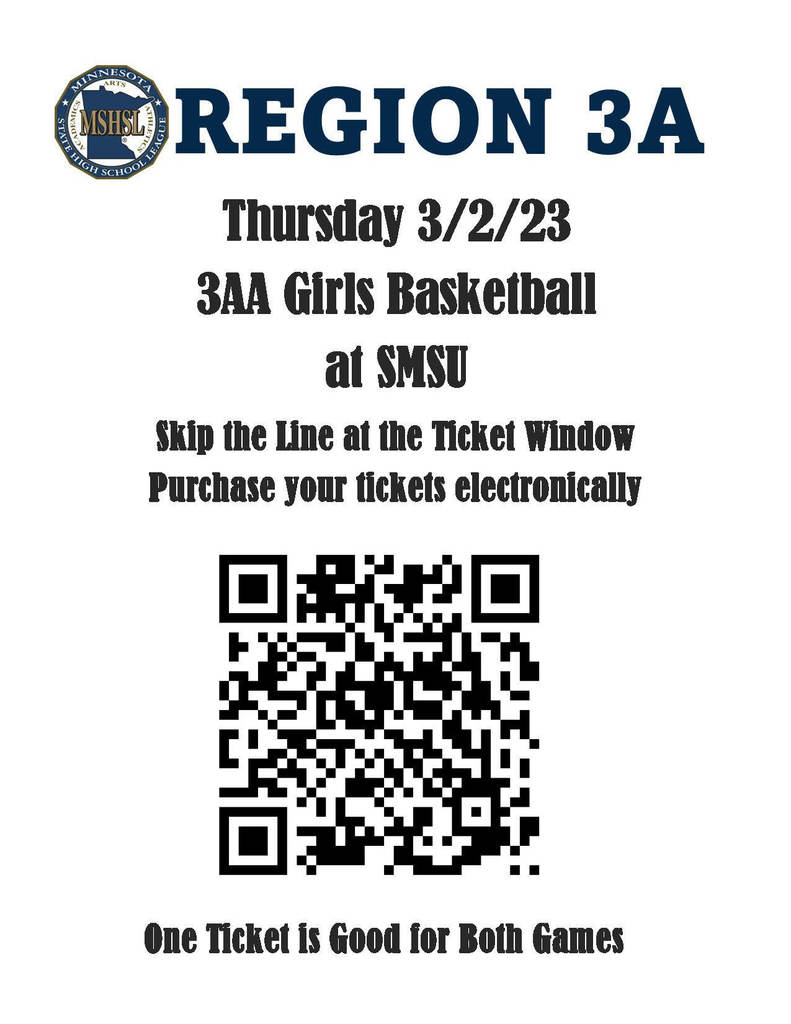 The weather looks perfect for our Cool School Plunge on Monday, March 13, mostly cloudy with a high of 28!!! The Plunge will be at the end of the day. There's still time to sign up!! use this link for the Coolest Event at FJSHS!
https://reg.plungemn.org/register?event=66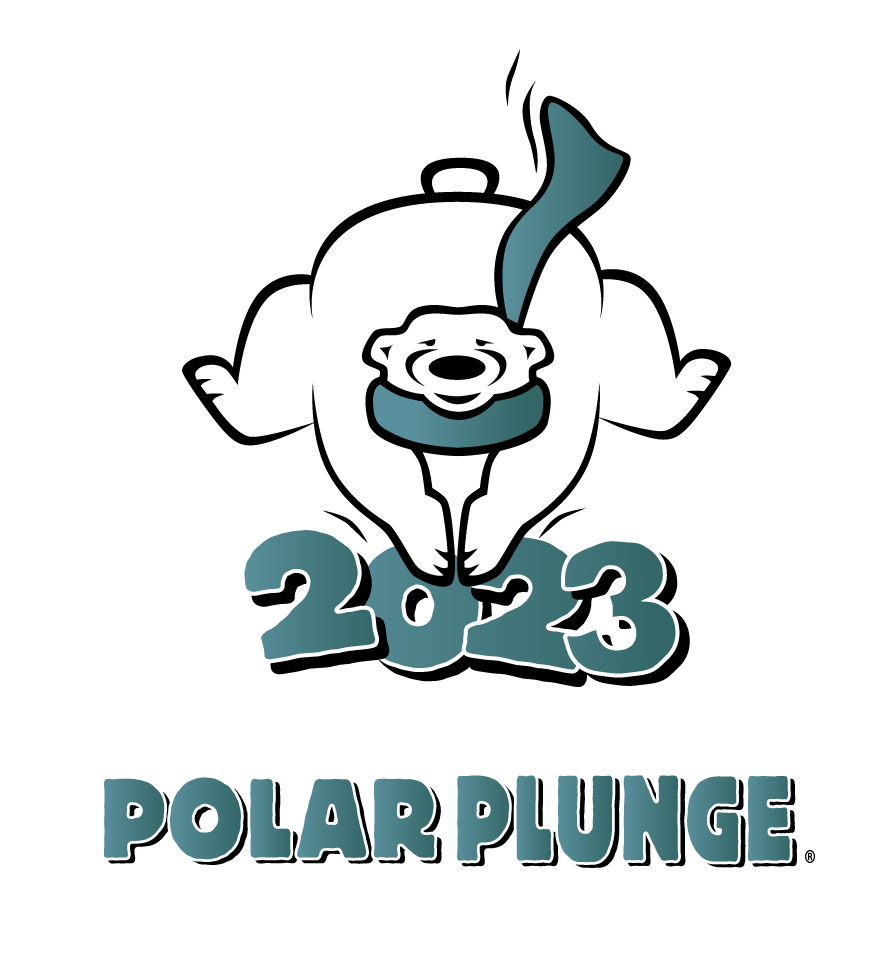 DISCOVERY PLACE SCHOOL FAMILIES...REMINDER: With our Cardinal Community Day changing to in-person learning for today, Fri. 2/24/23, there WILL be afternoon preschool today, Fri., Feb. 24th, Noon-2:30 (regular afternoon hours). Afternoon busing will run their normal prek routes.

As March approaches and we we are headed into spring melting, it is the perfect time to purchase Kwik Trip Car Wash Cards!! 5 Ultimate washes for $30! You can stop into the main office of Fairmont Elementary Mon-Fri between 8-4 to purchase & pick up! Call w/questions 235-6205.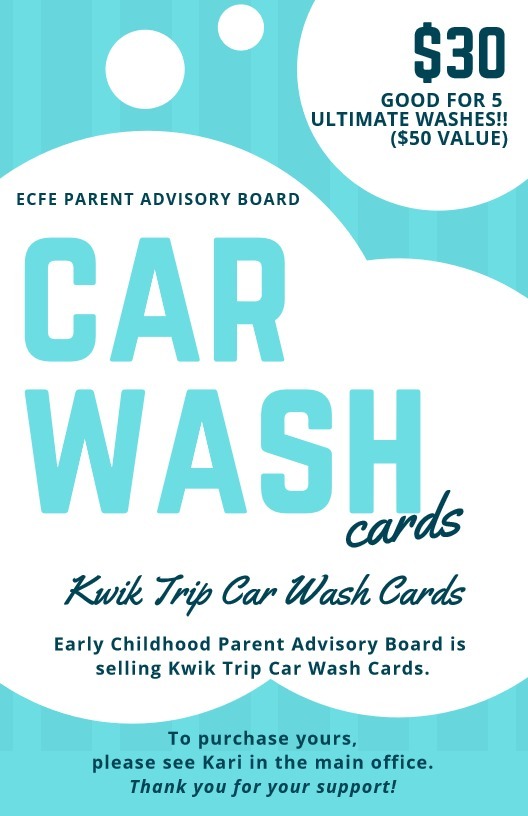 CANCELLATION-ECFE February Family Fun Night--Due to pending bad weather, we have decided it safest to cancel our Family Fun Night that was scheduled for tonight (Tues. 2/21). We apologize, but want to keep everyone safe & look forward to seeing your families again in March!