Congratulations to Fairmont Junior Mia Acosta (pictured far left) for being elected as the 2022-2023 Region 7 reporter. Mia will represent approximately 2300 FFA members from 31 different schools. Congratulations again Mia; this is quite an honor.


In Ms. Picha's 7th grade social studies, students did an escape room where they learned about the articles of confederation and used clues from from what they learned to decipher different codes and figure out the final code to escape.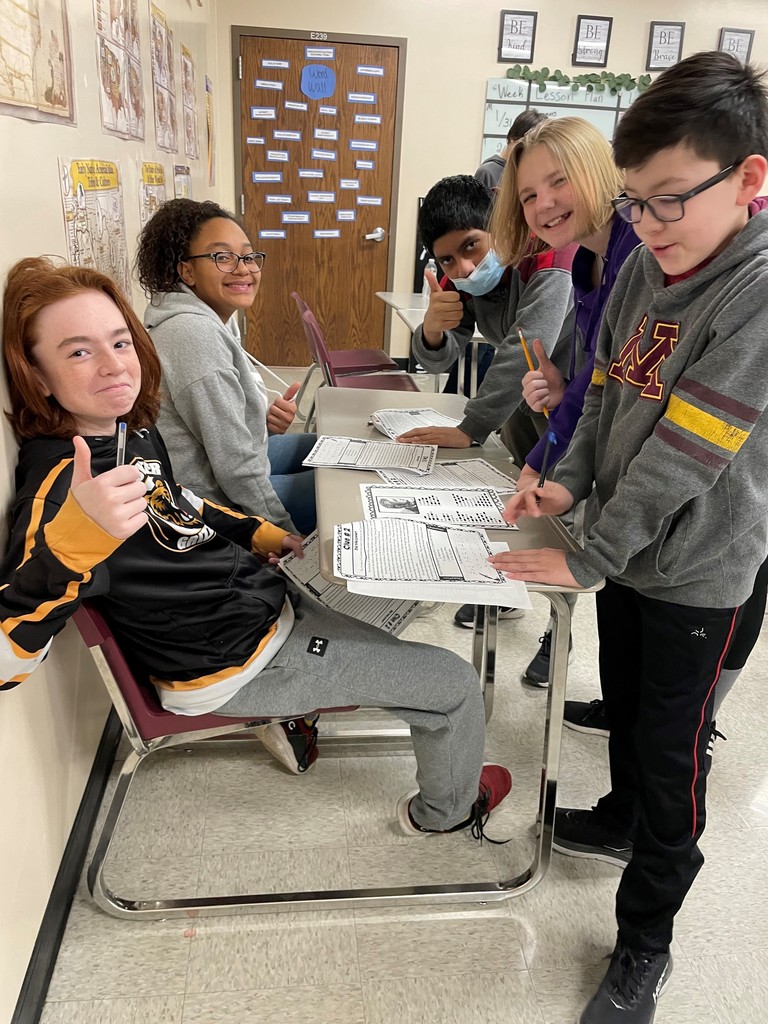 Advanced Culinary students tested their skills in soup making! They prepared a Carrot Ginger Soup and Focaccia bread. This soup was a collaboration with the Cup 'N Saucer. YUM!!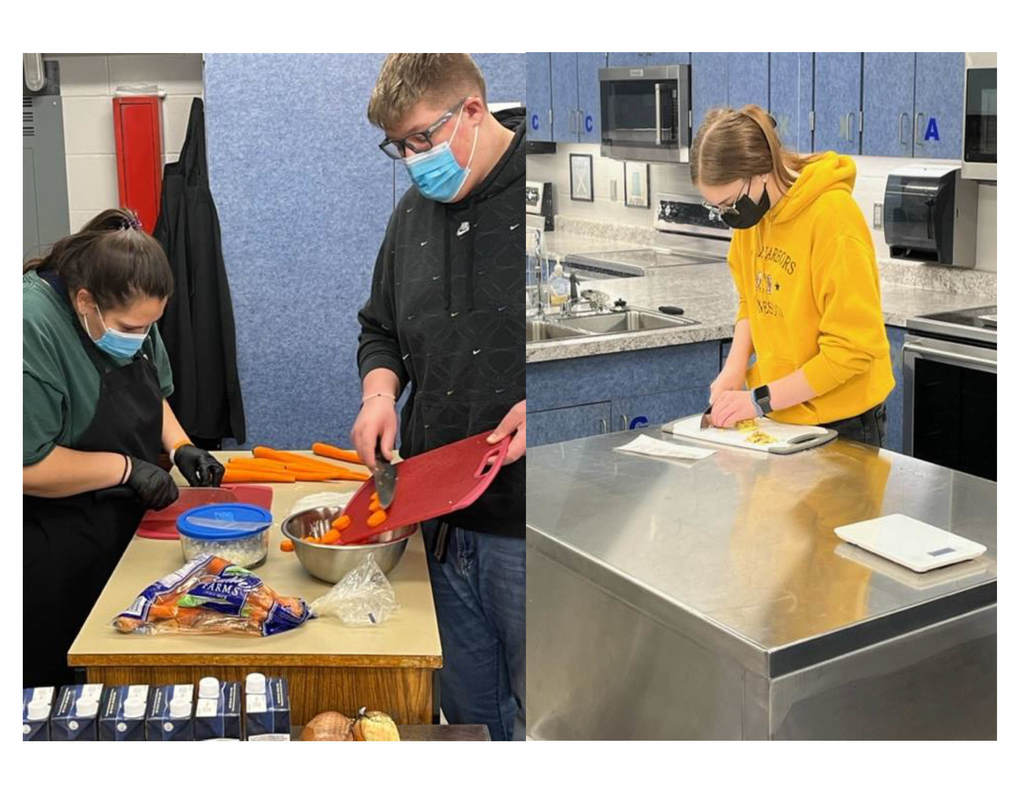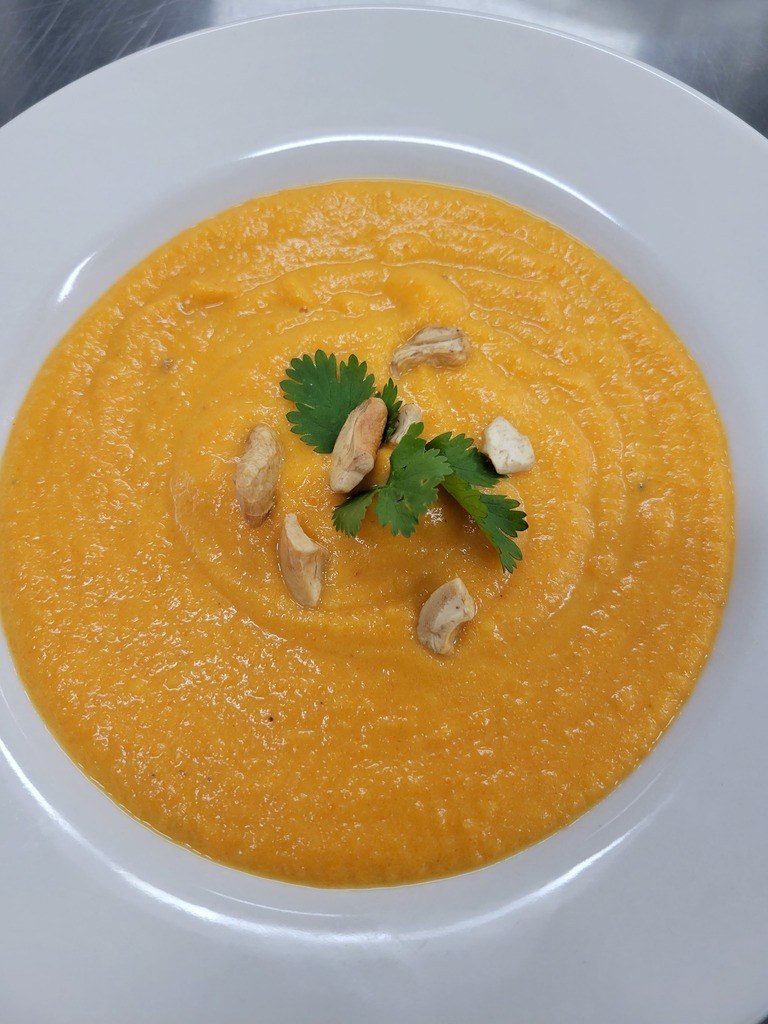 Please come out tonight and support Jr/Sr High School age performers in "Kids Against Hunger". There will be a variety of entertainment starting at 7:00 p.m. in the Performing Arts Center at the Fairmont High School. Following the show, FREE Root Beer Floats will be served.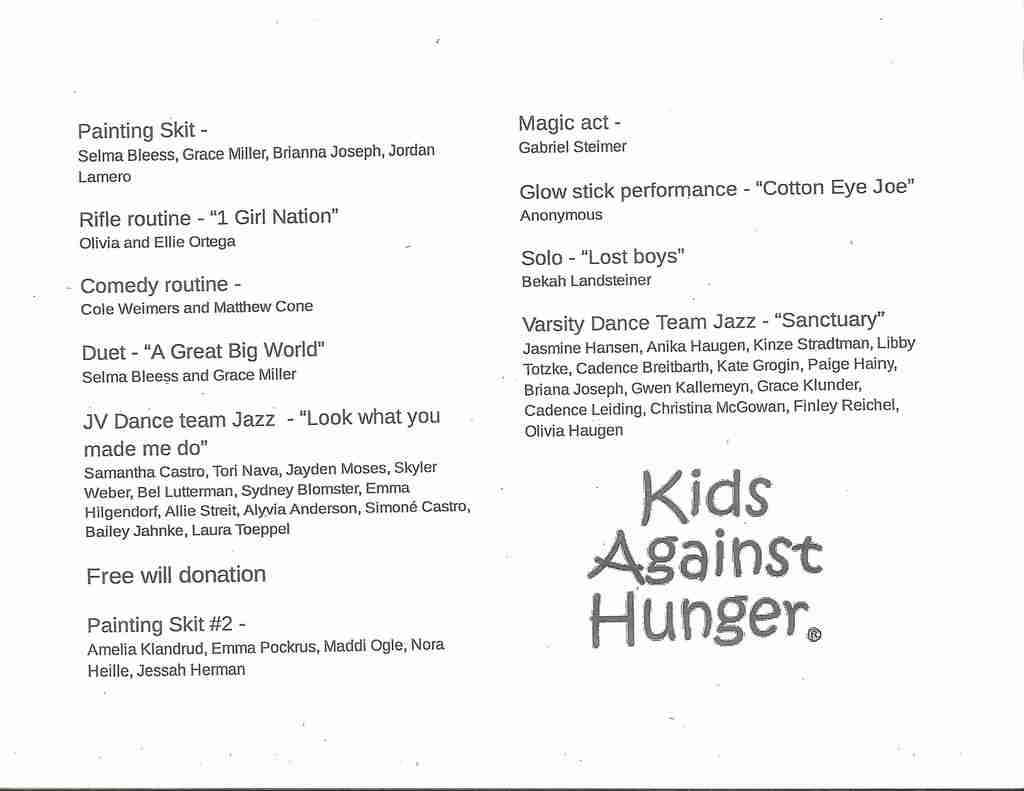 Student Council members pose behind food donated by students in the school which will be donated to our local food shelf. In total, Student Council was able to raise $321.00 that will go to the Angel Fund here at the Jr-Sr. High School that will help support students in need.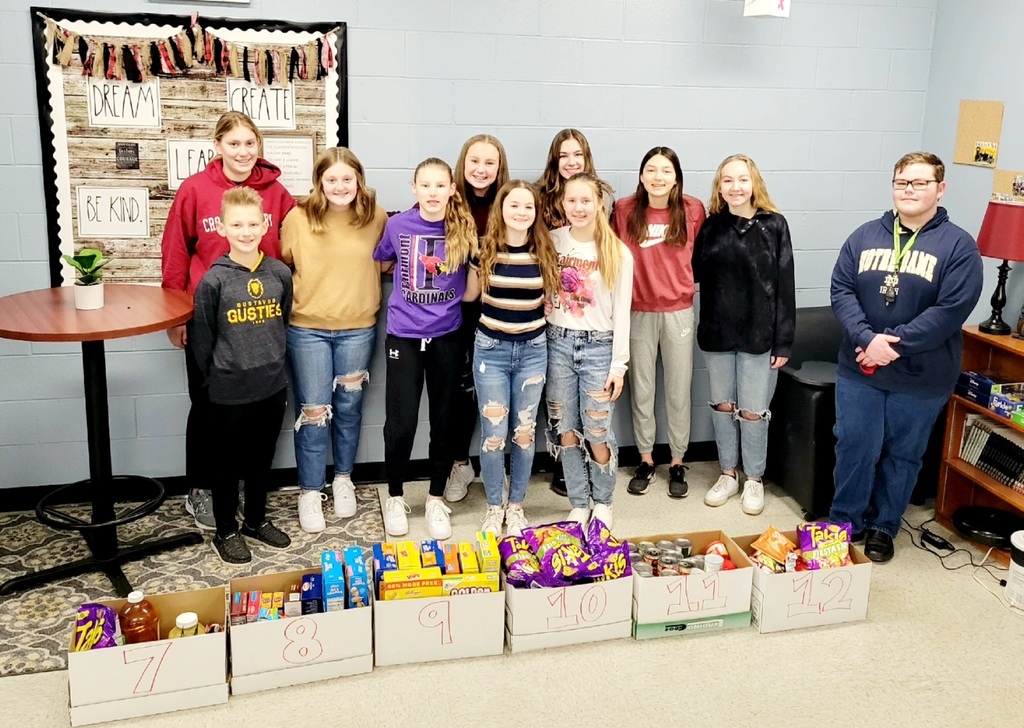 Attention Fairmont High School students in grades 9-12, Student Council will be hosting a Winter Formal. Please see the flyer for details. Don't miss out, come and enjoy the evening.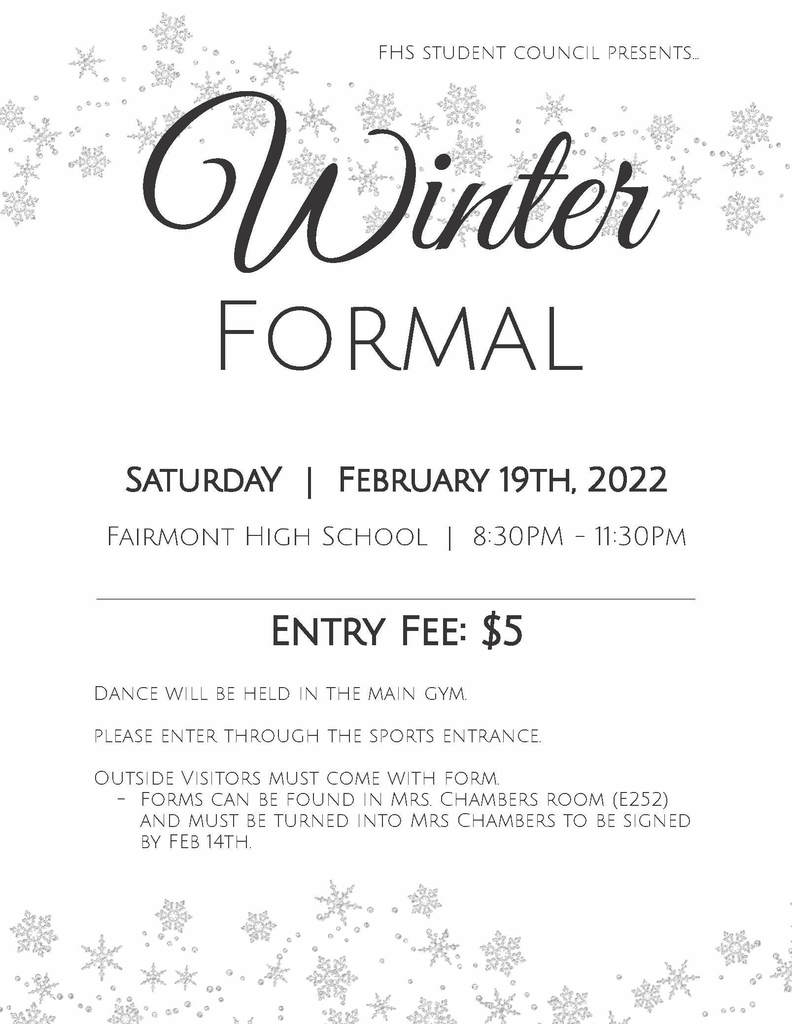 Ms. Picha supporting Girls Hockey this weekend.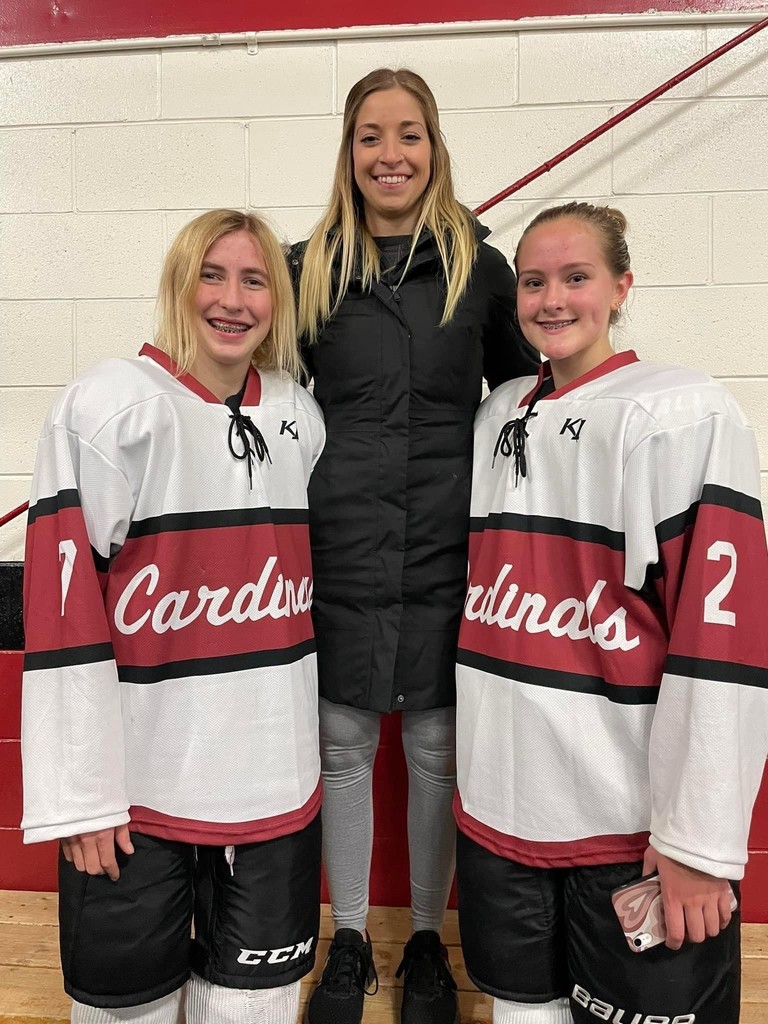 Here are our band members who were at the MSU Mankato Honor Band today. They represented Fairmont with pride today. Members include: Briana Joseph, Grace Miller, Laura Thompson, Lilly Laven, Kyler Wolters, Trey Tumbleson and Aiden Nelson.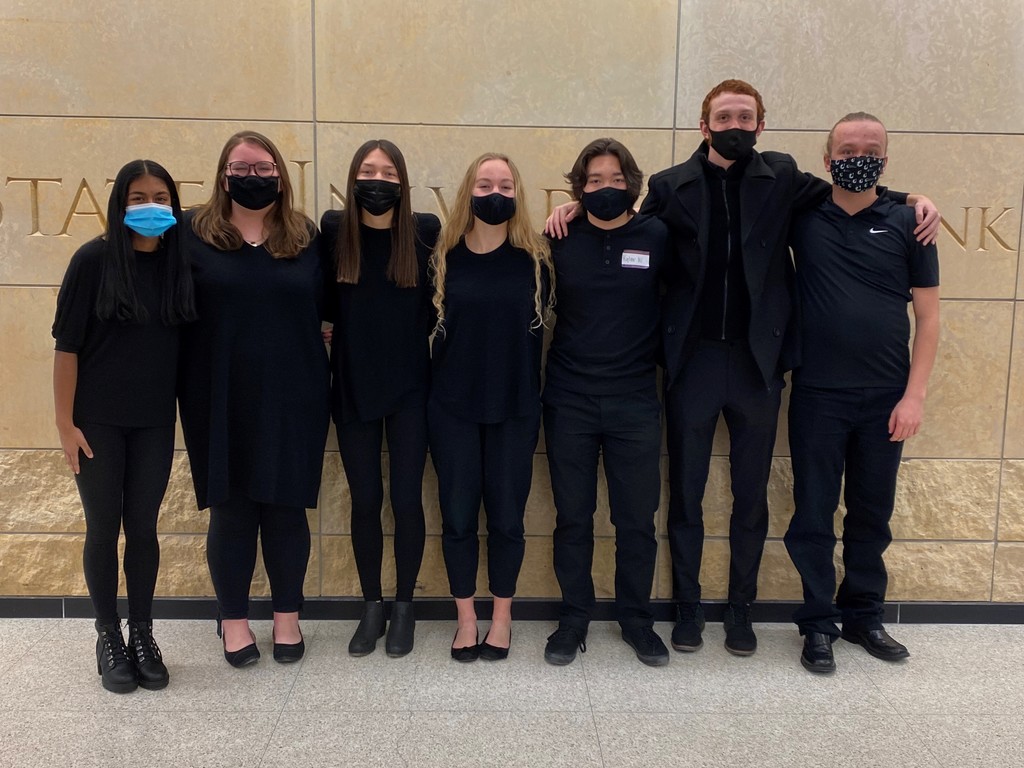 More photos of Math Counts Teams. Looks like everyone is working hard.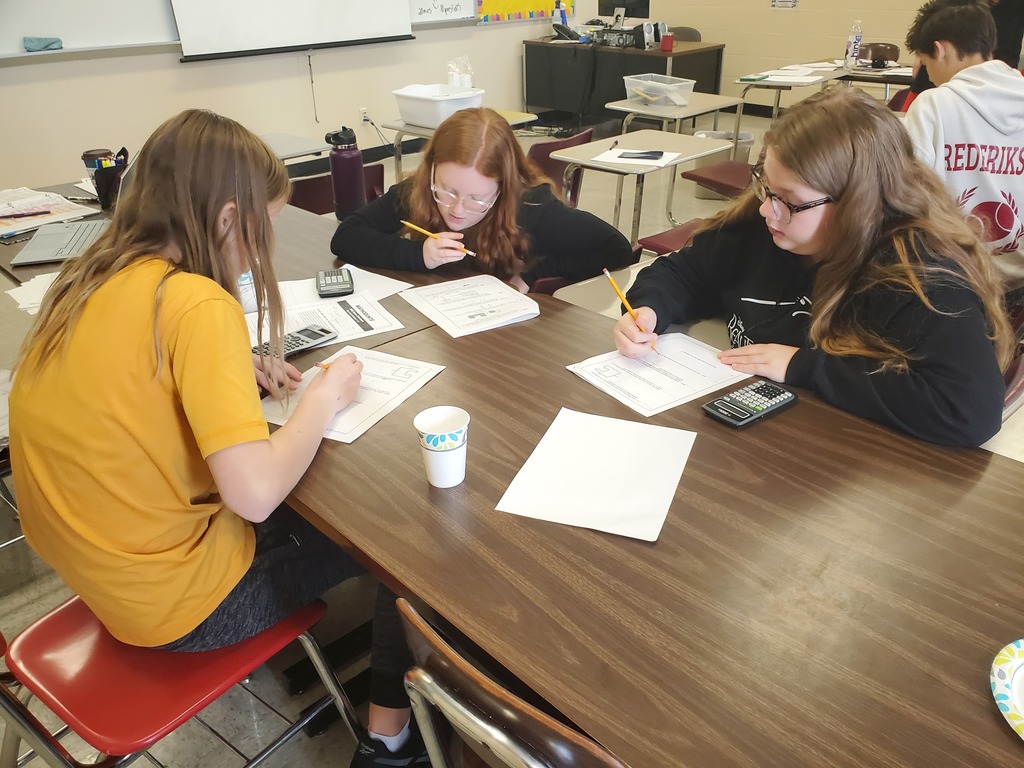 7th and 8th grade Math Counts team completing the local competition to see who will advance to the chapter competition in February.
Very exciting to see the the new press box being set today on the new high school football bleachers!!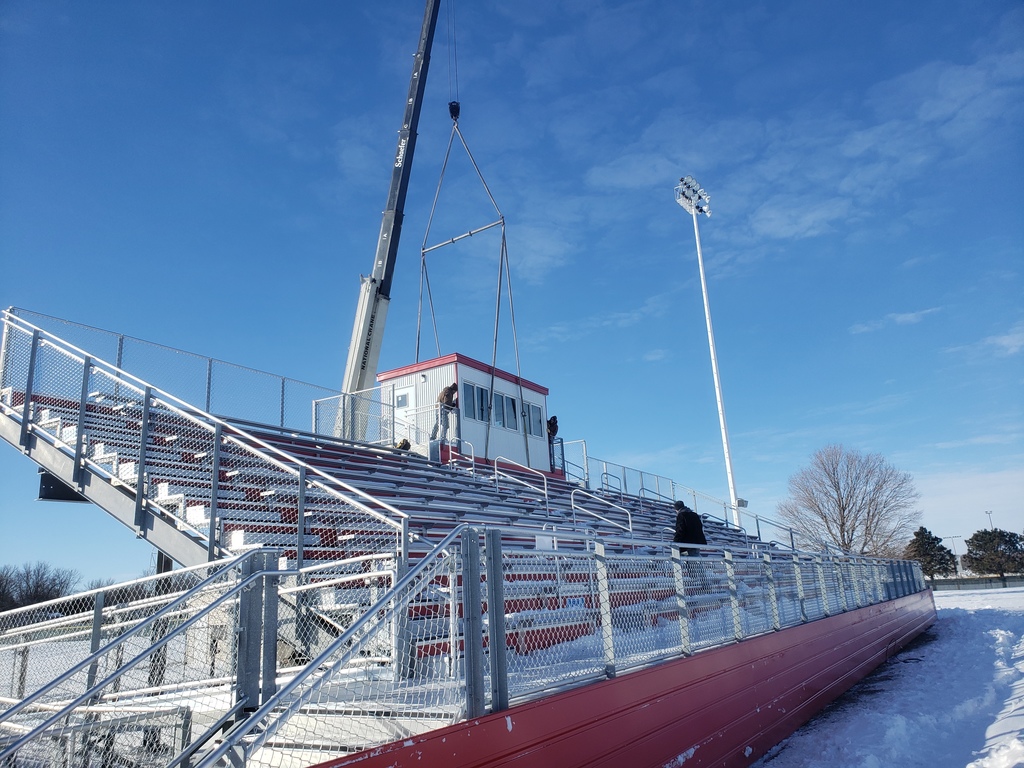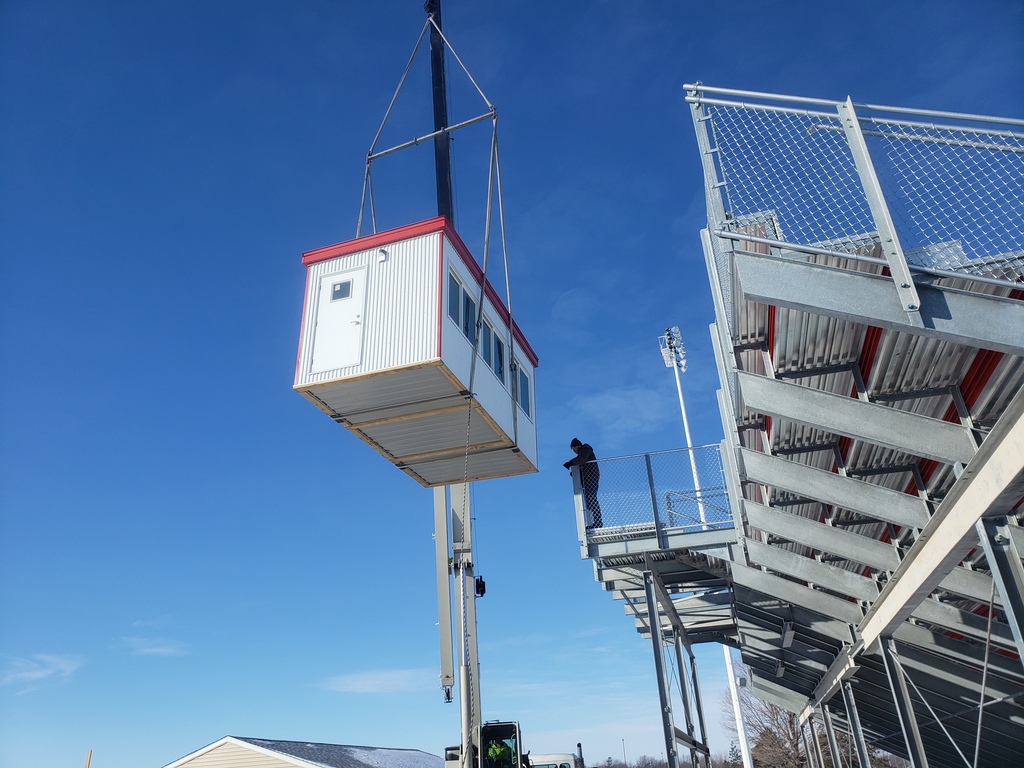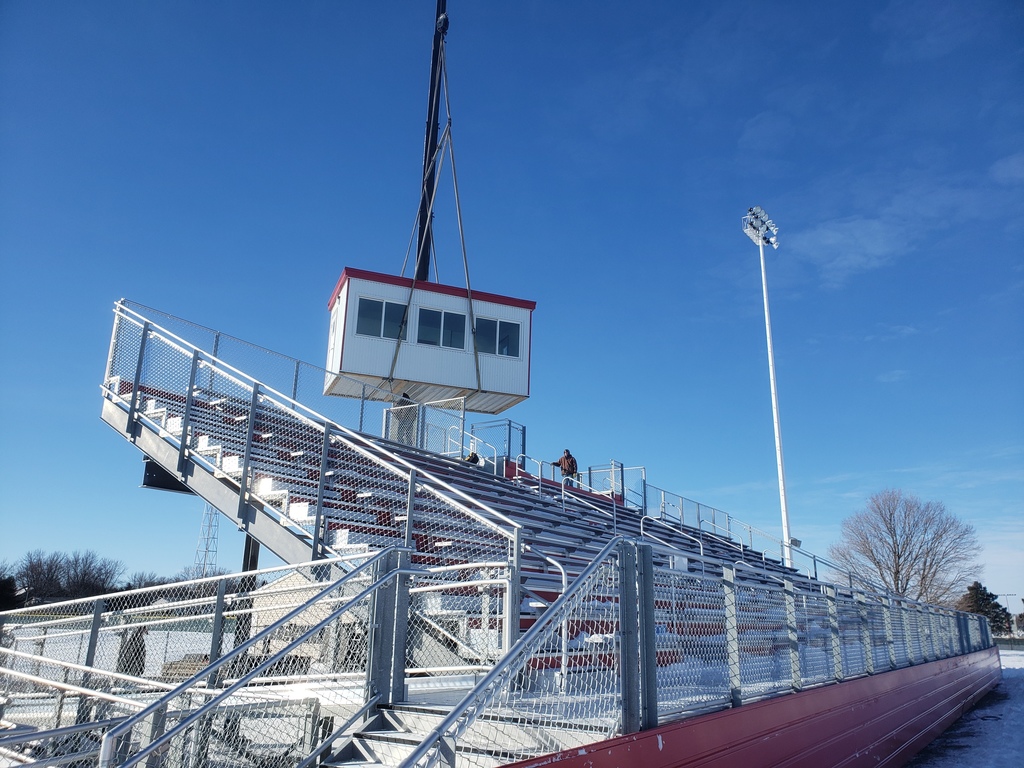 𝗖𝗢𝗔𝗖𝗛𝗘𝗦 𝗩𝗦. 𝗖𝗔𝗡𝗖𝗘𝗥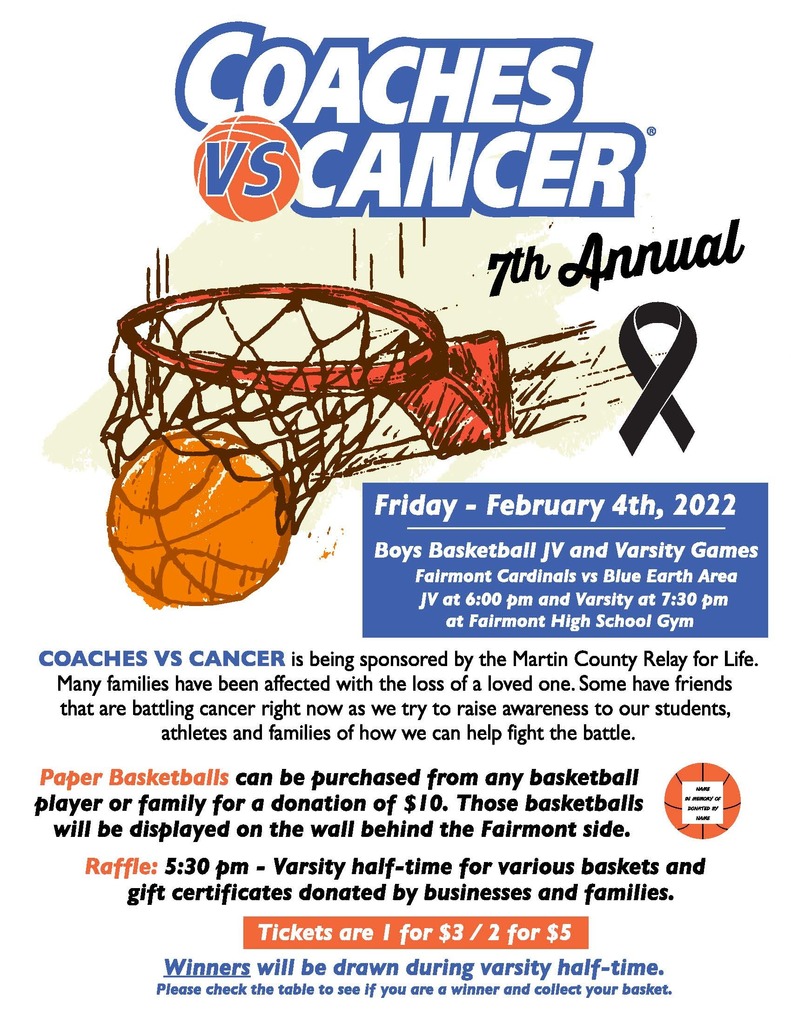 Early Risers Kiwanis, Hy-Vee and Fairmont Jr/Sr High School would like to recognize these Fairmont Jr/Sr High School students as the December 2021 Students of the Month. Congratulations to all.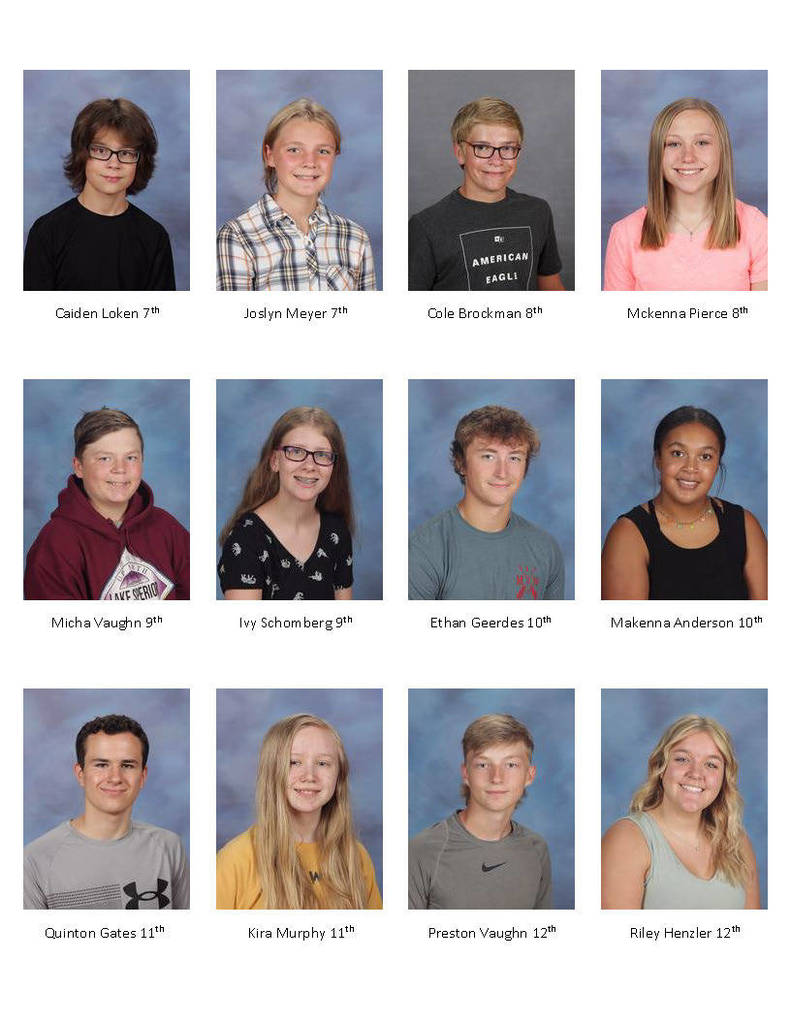 Our FFA food science team received first place yesterday at our regional event and has earned their way to the next level. Congratulations Ladies!! Abi Sundeen (received 2nd place individual), Camrin King, Sylvia Obebeck and Lacie Fetters. Not only did Lacie step in about an hour before we left due to a last minute teammate having to back out due to illness, she also received first place in the region.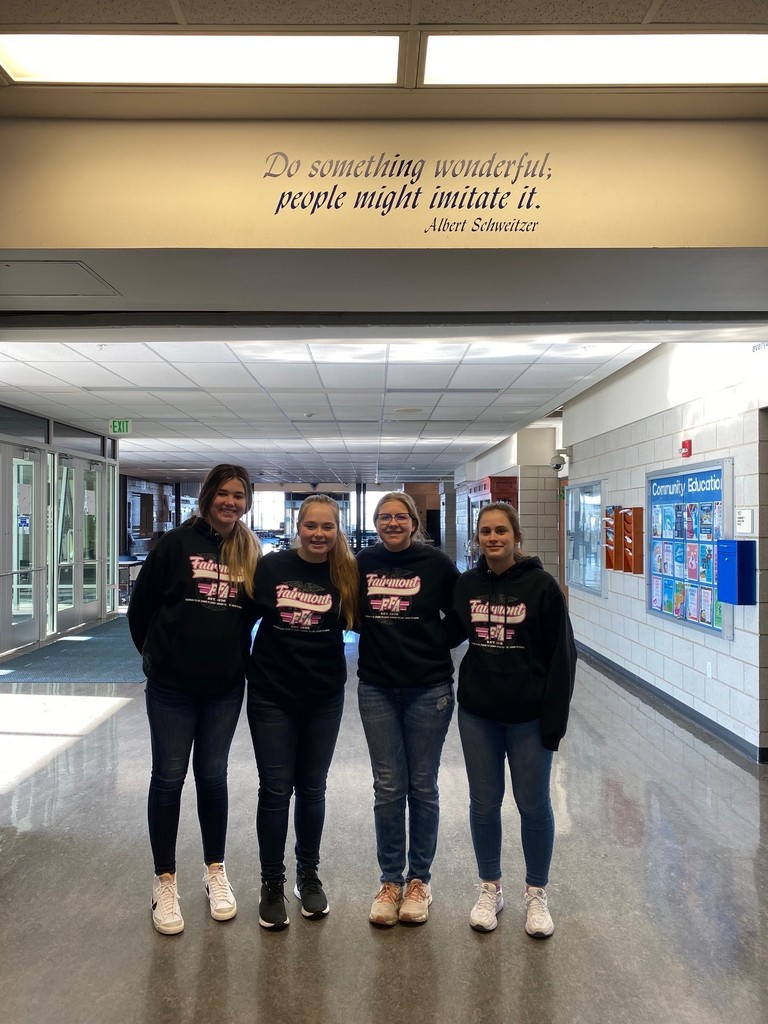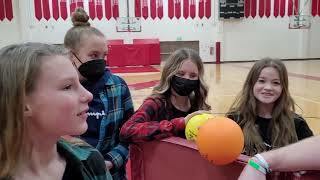 Check out the attached flyer regarding the Hunger Games and see how the Fairmont High School is Supporting the local Food Shelves.
ECFE's January Family Fun Night - Tues. 1/18 - Please see attached for more information - We look forward to seeing you!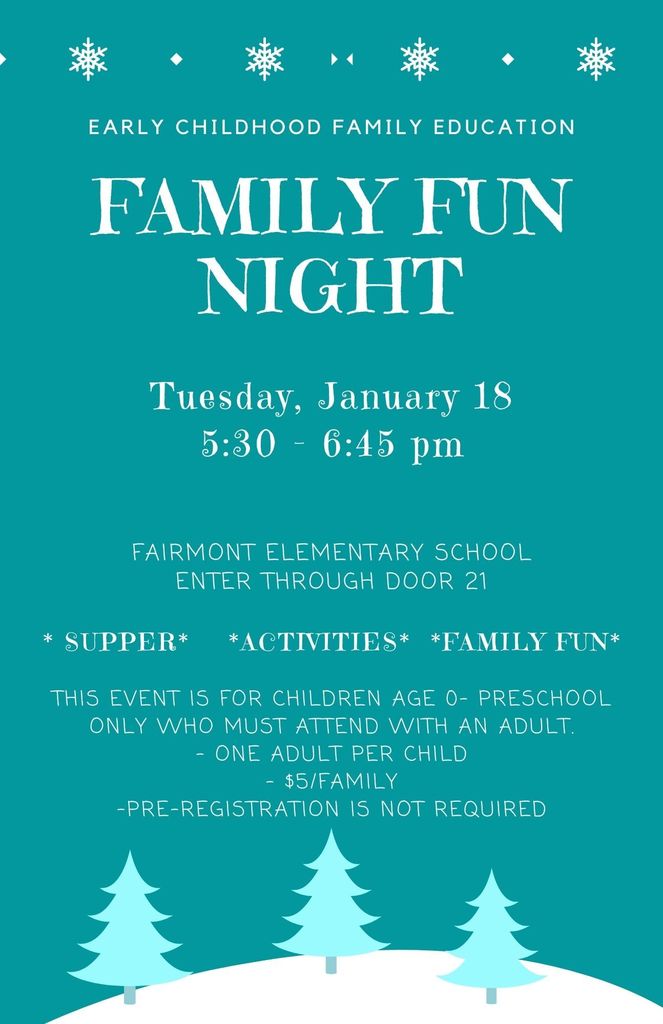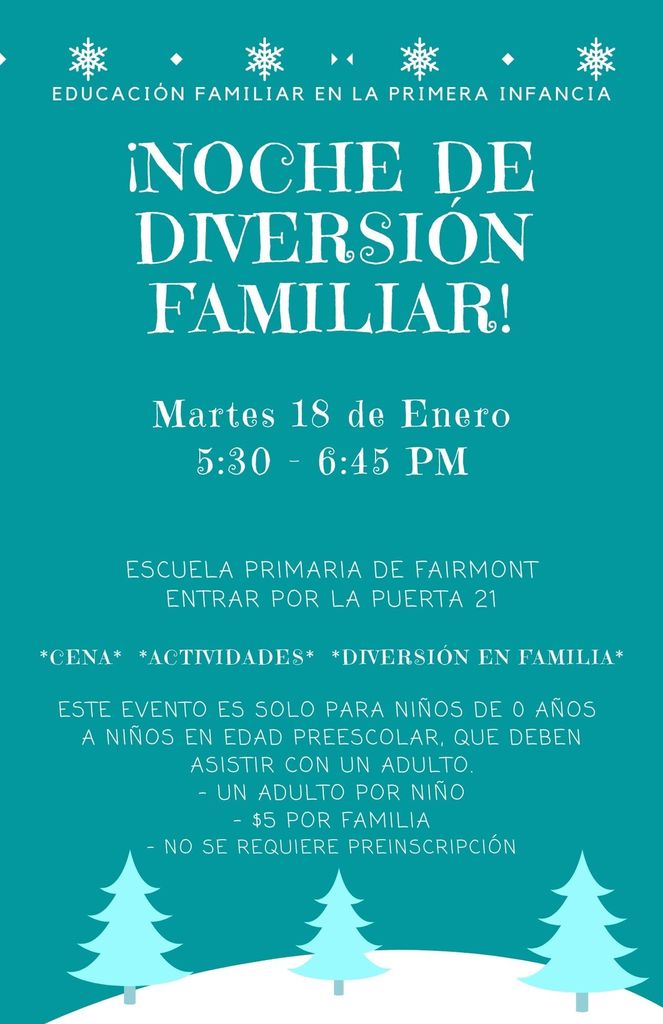 Jerry Brooks, high school aeronautics instructor, attended the January 11 school board meeting to share information about his aviation course. This is the 4th year this course has been offered at FHS. Attending with Mr. Brooks were current aviation students, Hudson Artz and Colton Urban, and former student Jackson Utermarck.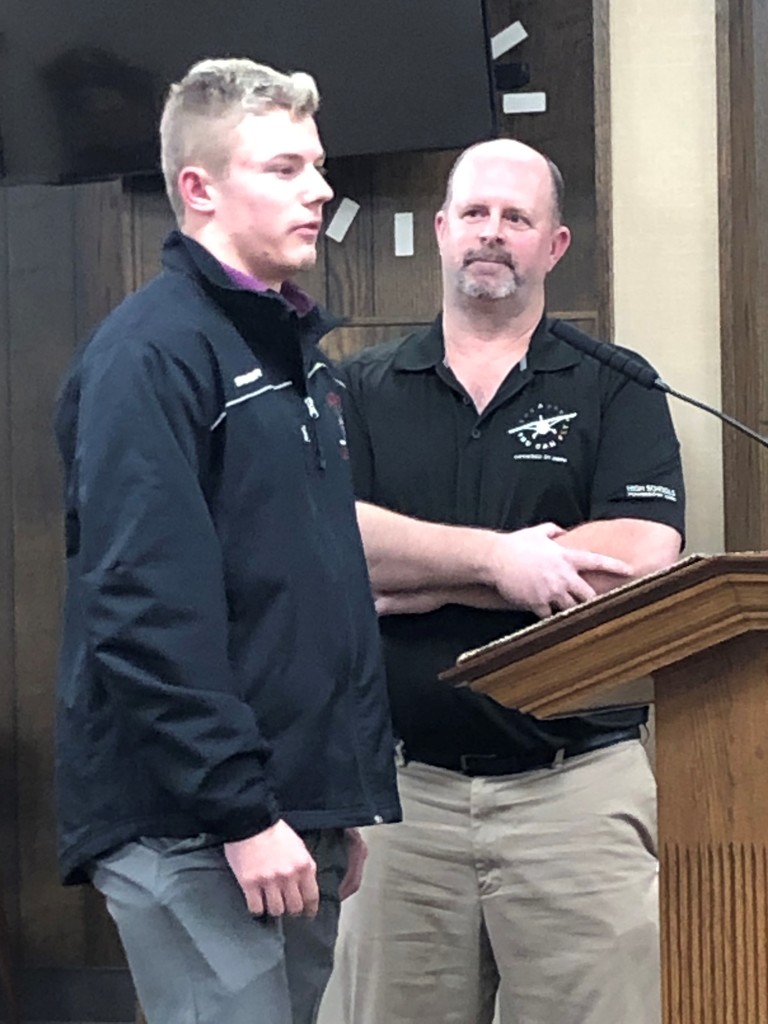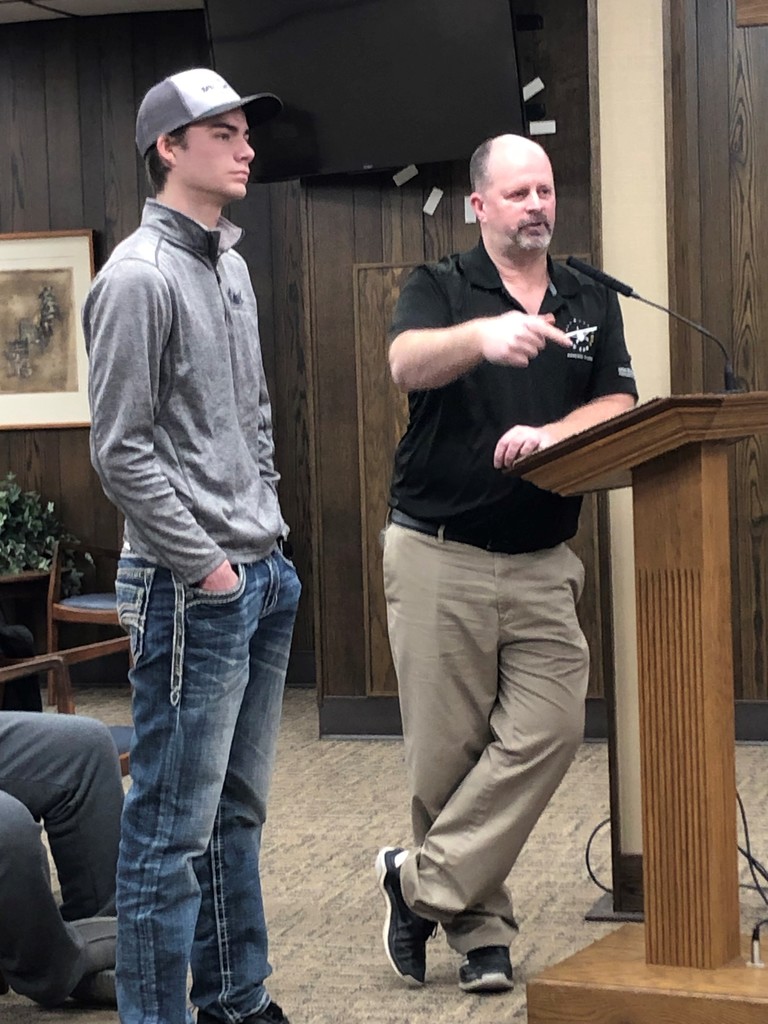 Julie Laue was honored today at the MN School Board Association conference in Minneapolis for her 20 year service as a school board member. We greatly appreciate the many contributions Julie has made to our District while serving on the Fairmont Area School Board.