Meal Bag for Friday, May 28
MEAL BAG FOR FRIDAY, MAY 28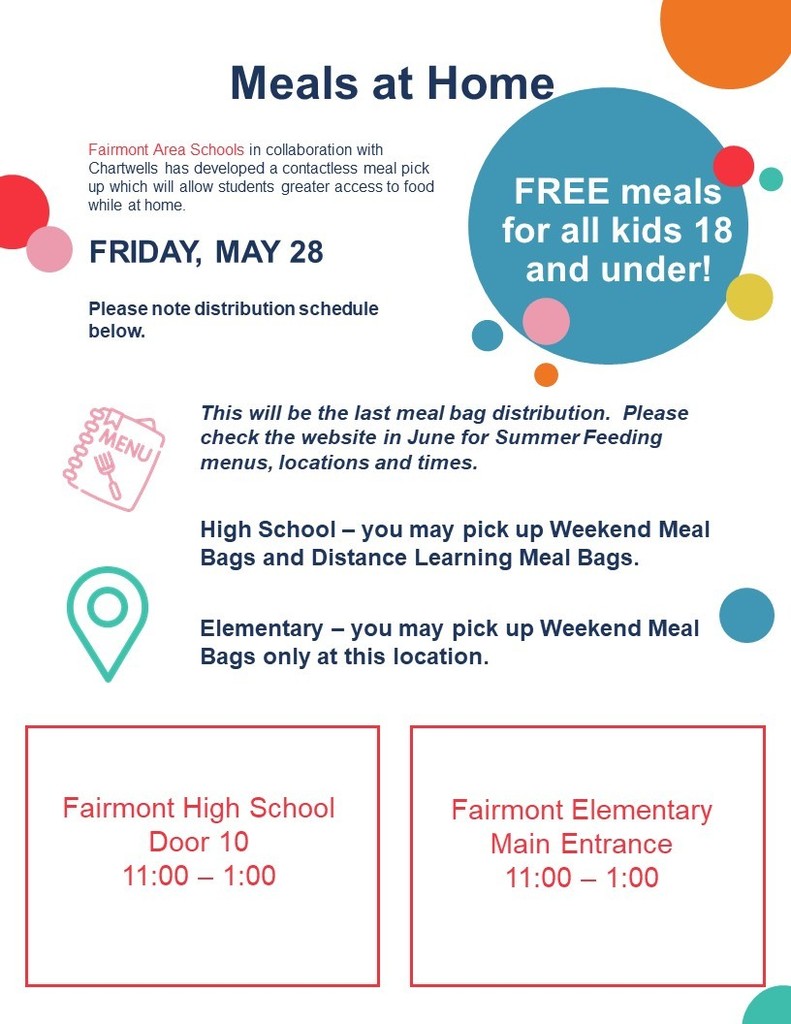 Reminder-Discovery Place preschool online registration is OPEN for the 2021-2022 school year! Instructions are below. If you have any questions, please feel free to call 235-6205.
ECFE Summer Family Fun Nights...Come join in! Dates & Details below...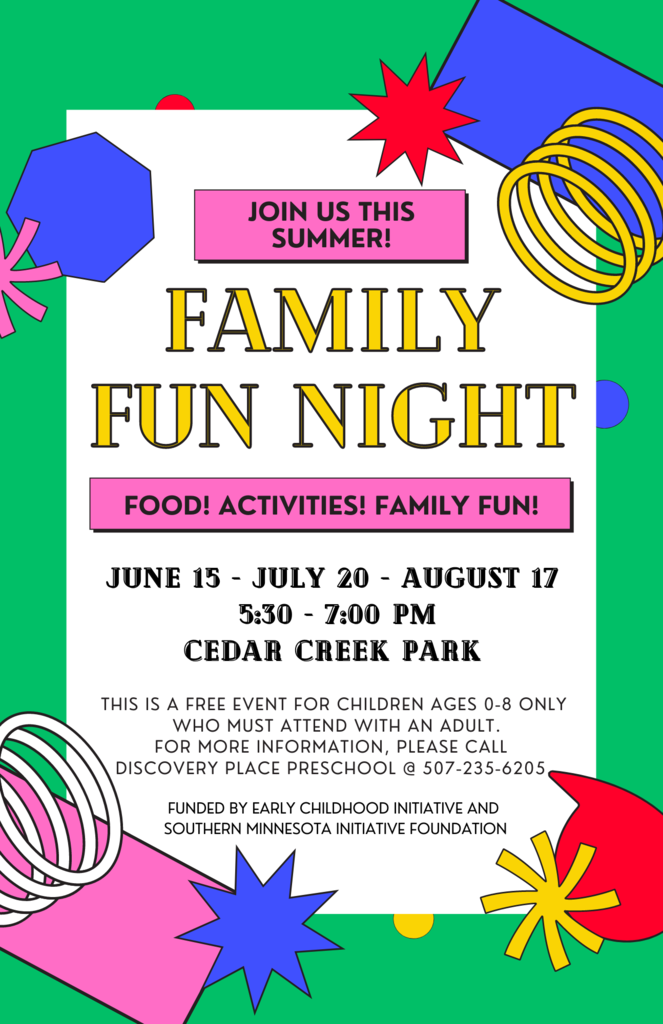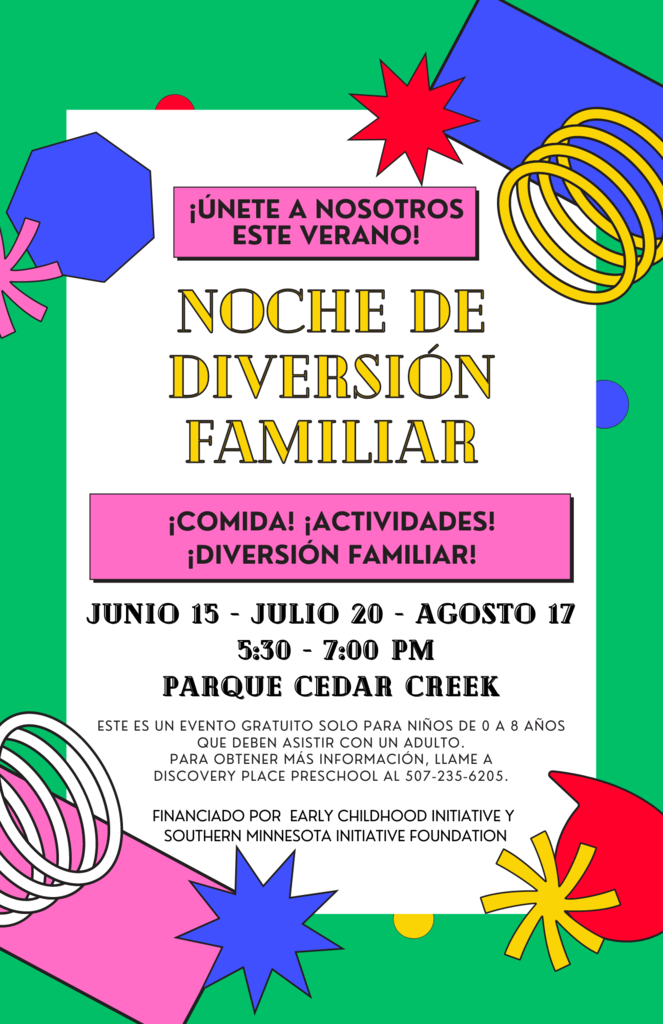 May Family Fun Night - come join in on the fun! Details below!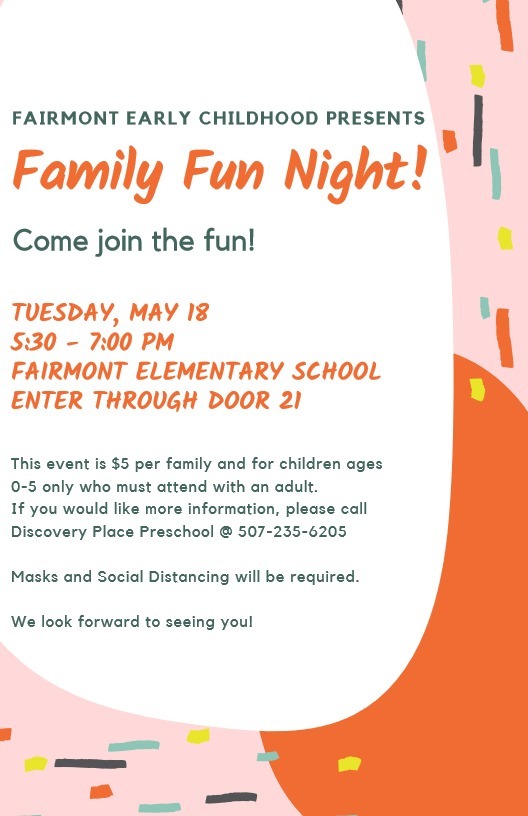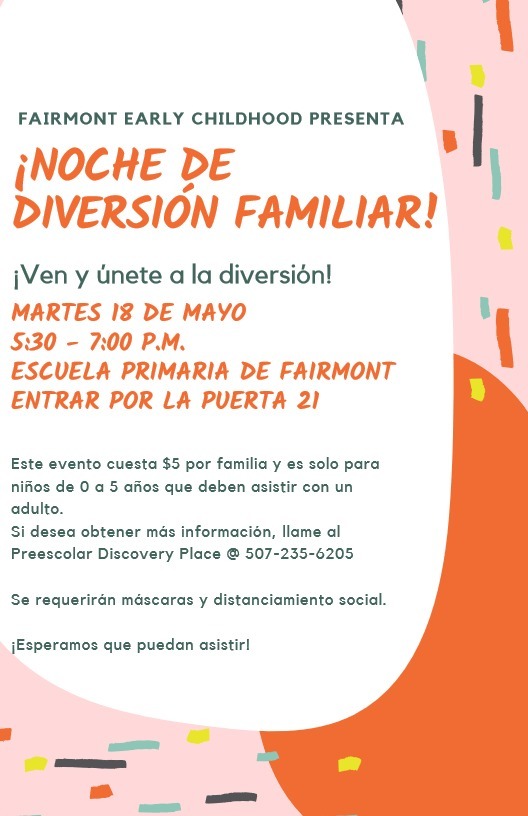 A reminder to please register your kindergarten student for the 2021-2022 school year! Online registration is now open. Please go to our website at fairmont.k12.mn.us and click on New Student Enrollment. You may also register for our Kinder Prep program in July at the same time! Discovery Place Preschool Families - You may sign into your Skyward account to register for Kinder Prep if you have no done so yet. Please call with any questions you may have. 238-4487
𝗠𝗘𝗔𝗟 𝗕𝗔𝗚 𝗙𝗢𝗥 𝗙𝗥𝗜𝗗𝗔𝗬, 𝗠𝗔𝗬 𝟭𝟰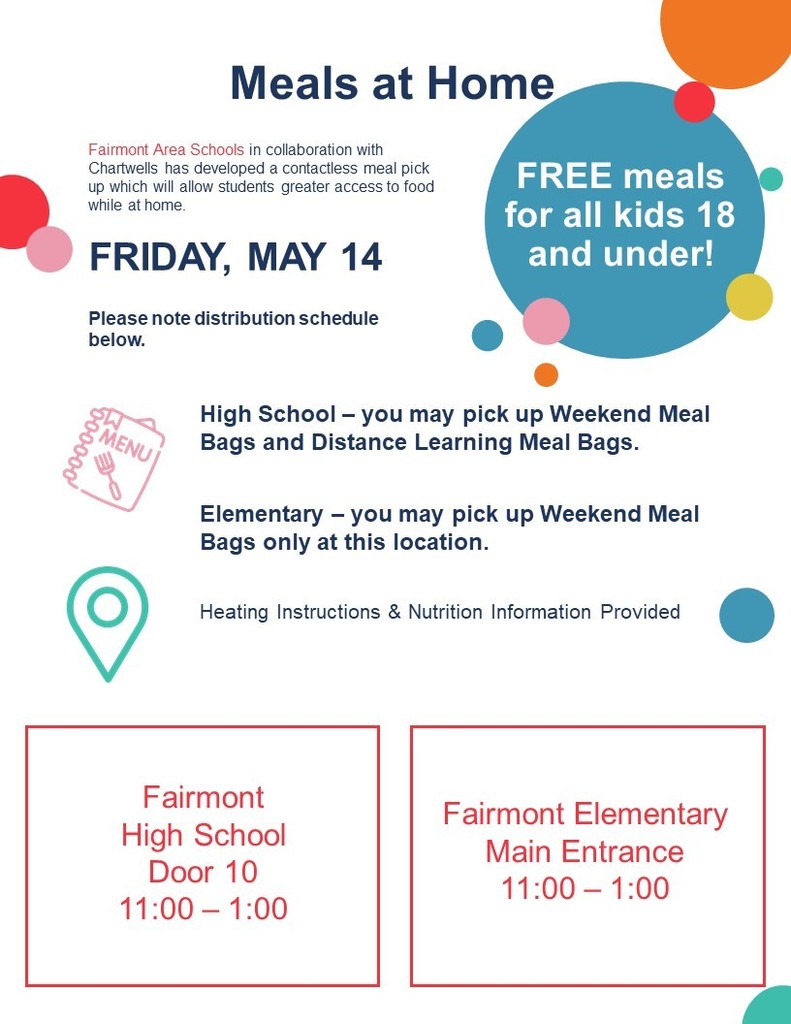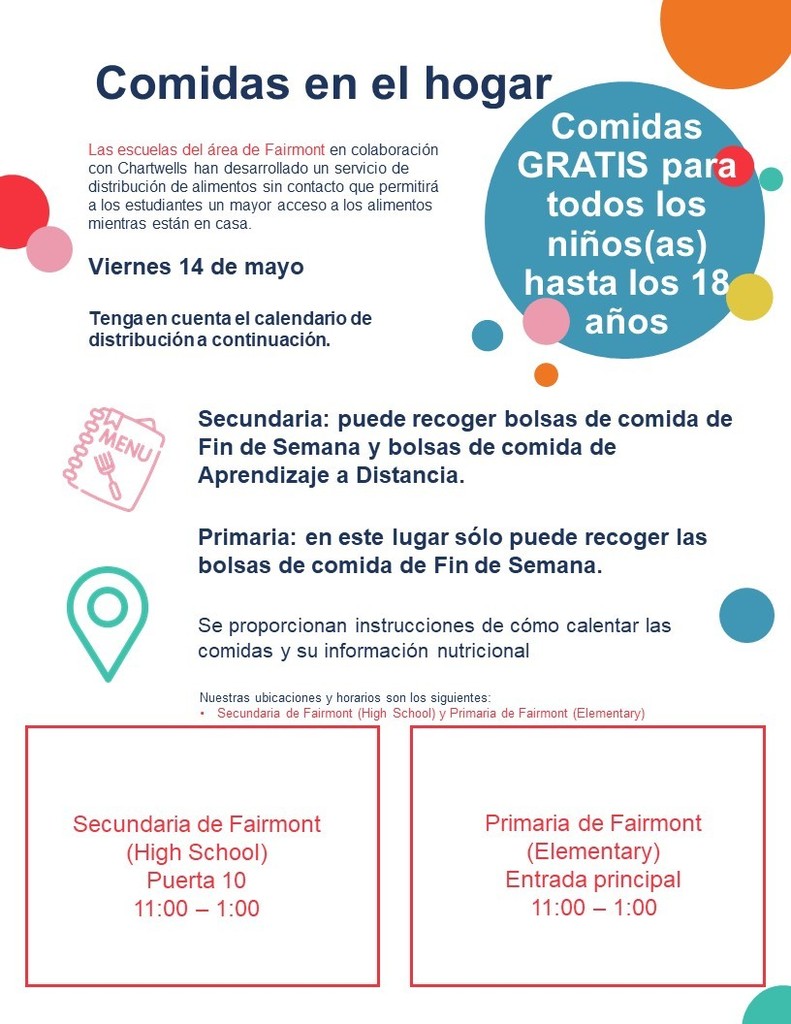 Please come join us for our May Family Fun Night at Fairmont Elementary...see details below!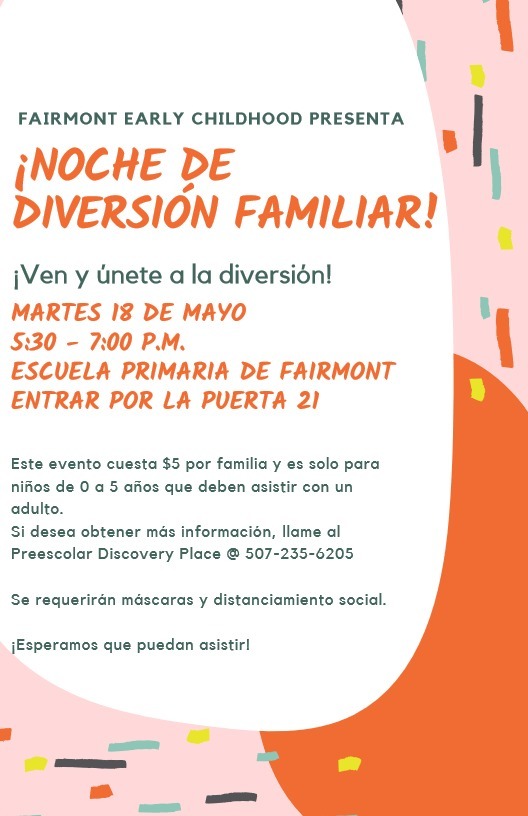 Lunch Hero Day!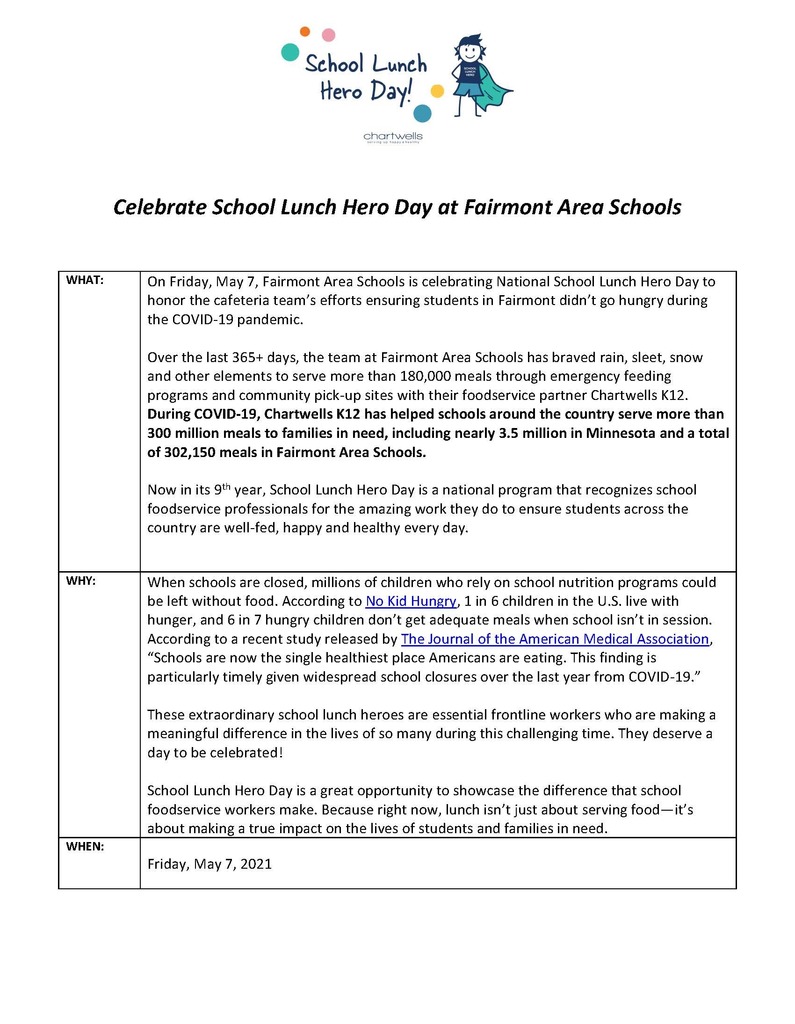 RECOGIDA DE LA BOLSA DE COMIDA PARAEL VIERNES 7 DE MAYO
𝑴𝑬𝑨𝑳 𝑩𝑨𝑮 𝑷𝑰𝑪𝑲 𝑼𝑷 𝑭𝑶𝑹 𝑭𝑹𝑰𝑫𝑨𝒀, 𝑴𝑨𝒀 7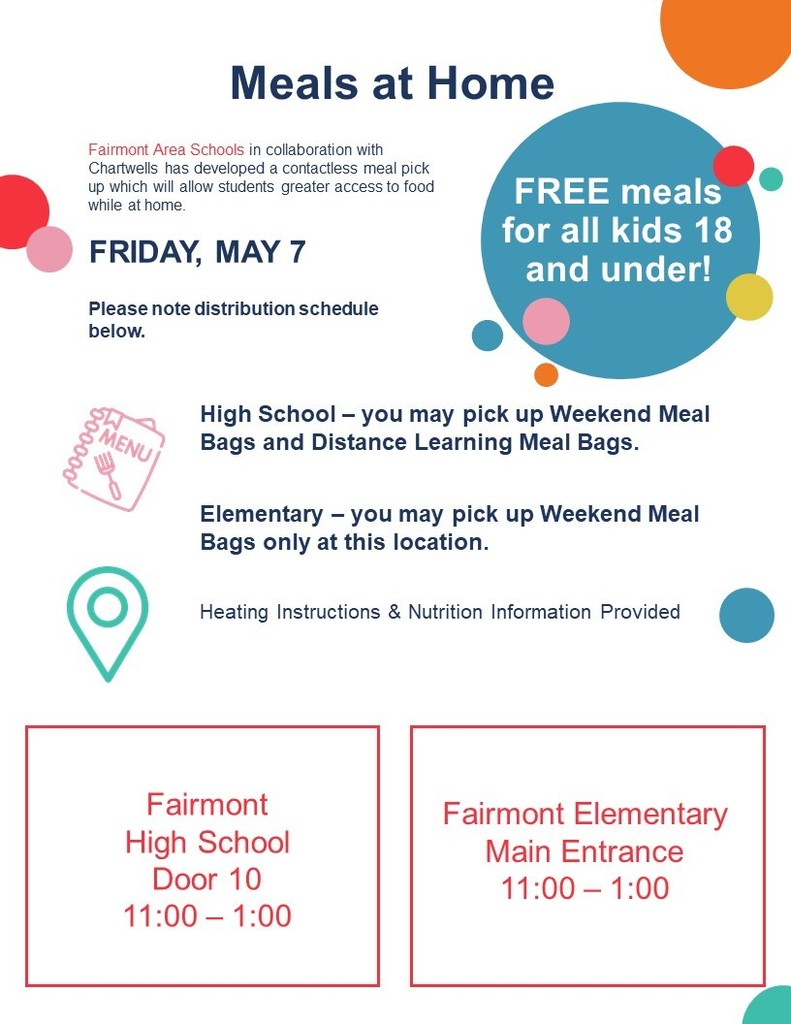 Mrs. Diegnau's class celebrated National Kindergarten Day...kids dressed like teachers and teachers dressed like the kids!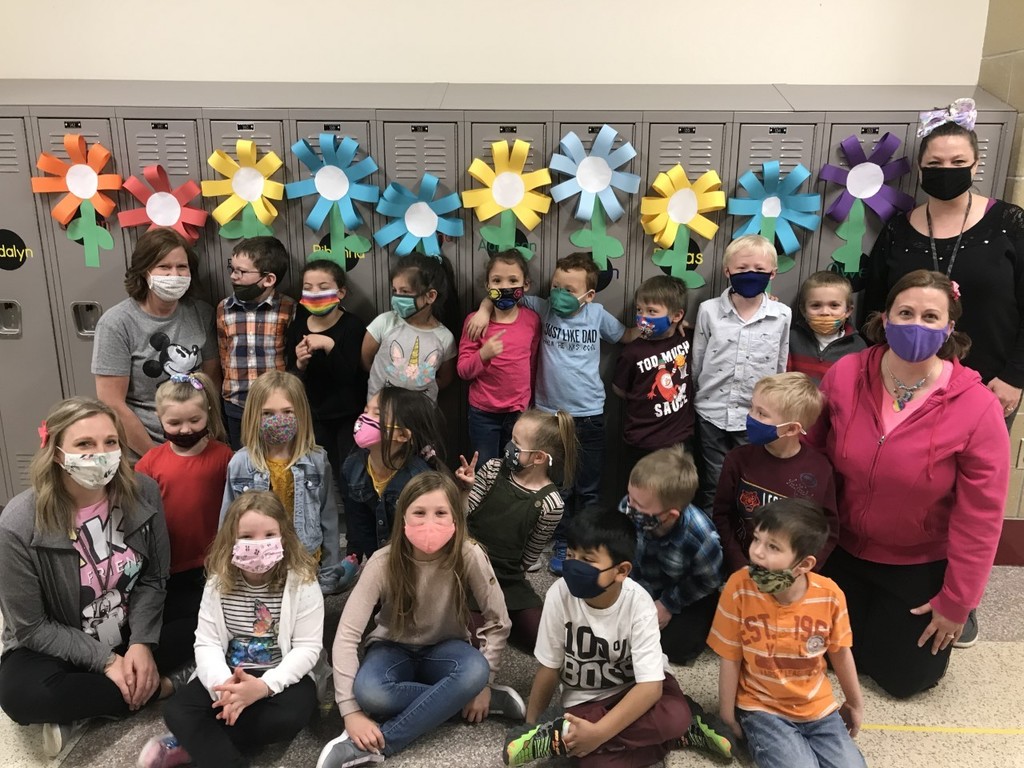 With less than 30 days in the school year, please help us to finish the year safe and healthy. Remember to complete the Home Screening Tool for COVID-19 Symptoms prior to your child entering a district building or district transportation. We are seeing more students coming into the building with "just a cough". We are aware that it may be a cold/allergies/etc. but we are required by the state to send these students home and follow the MDH Decision Tree. Please reach out to your school nurse with questions or contact the Minnesota Department of Health with concerns at their inquiry Inbox:
Health.covid19@state.mn.us

Early childhood is a period of enormous growth and development. These early years of development are critical, which is why our Fairmont Early Childhood program partners with families in preparing our children for the future while instilling a life-long love of learning. We look forward to partnering with you to make your child's early learning journey a positive experience. Click on the video link below to view highlights of our early childhood program. We invite you to learn more by contacting Fairmont Elementary School or visiting our various social media pages.
https://www.wevideo.com/view/2102775312
Family Fun Night & Discovery Place Preschool Open House to be held Tuesday, April 20th at 5:30-7...See details below & Come on out!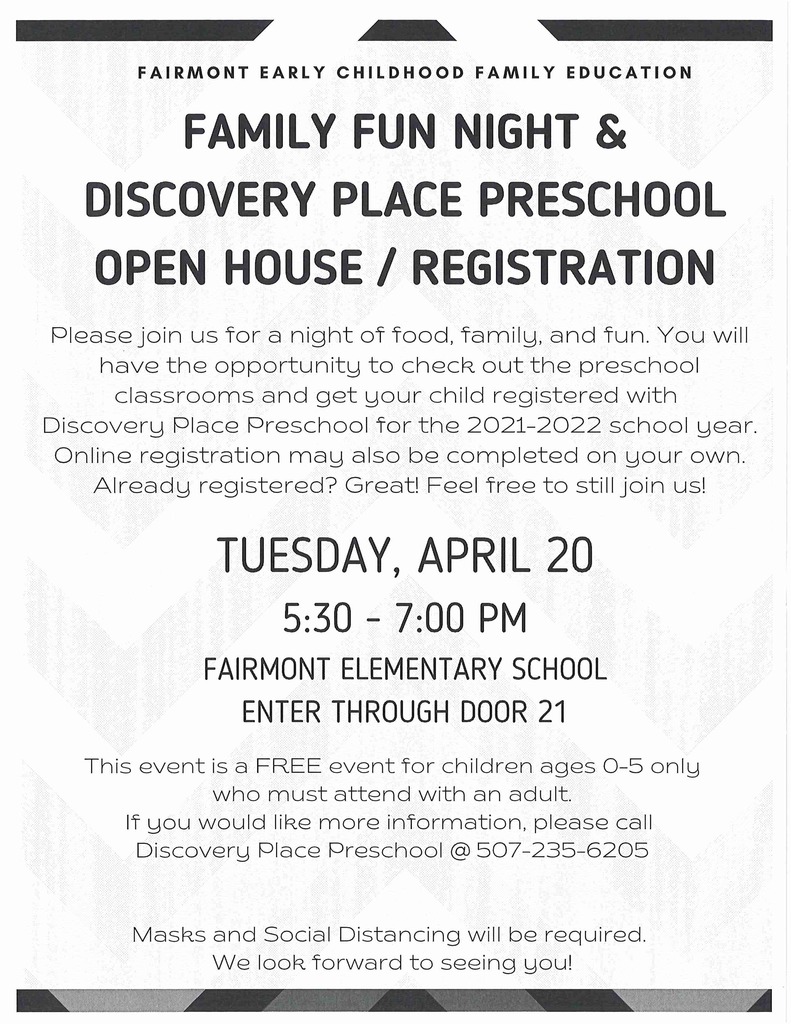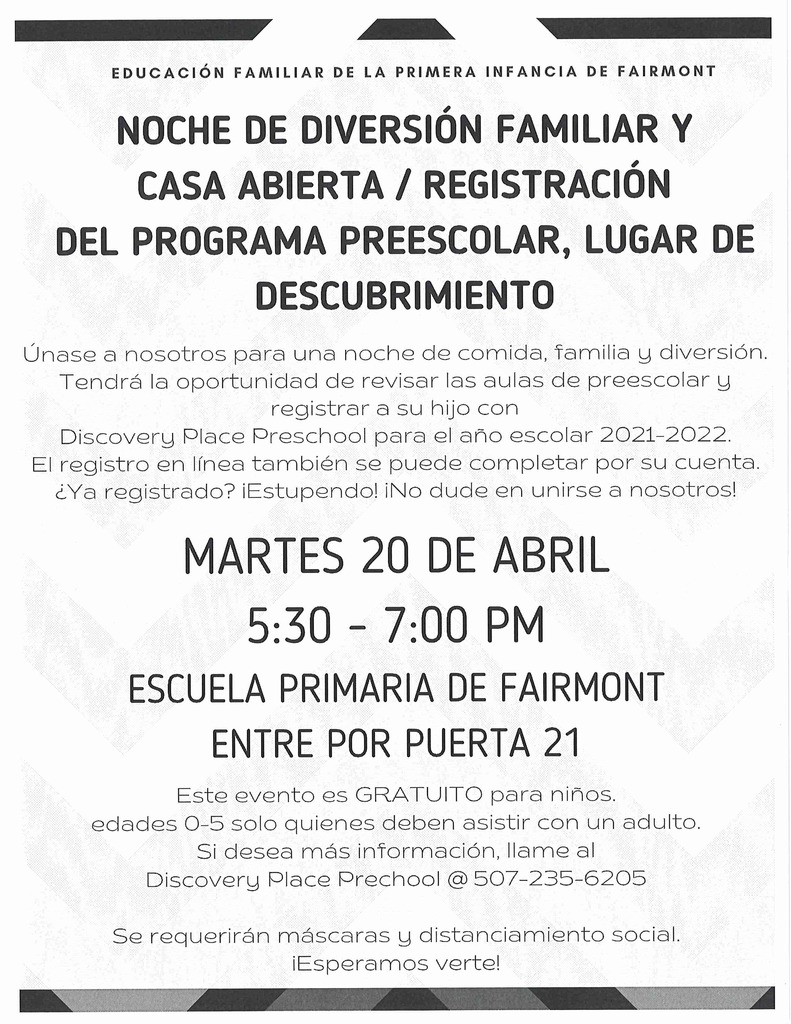 Hello Fairmont Elementary Families! This is a reminder that orders for the 2020-2021 yearbook are due by this Friday, April 16th. Orders can be submitted online at
www.strawbridge.net
using online code: FMYB113761, or paper orders can be sent back to school with your student along with the order form and payment.

Meal Distribution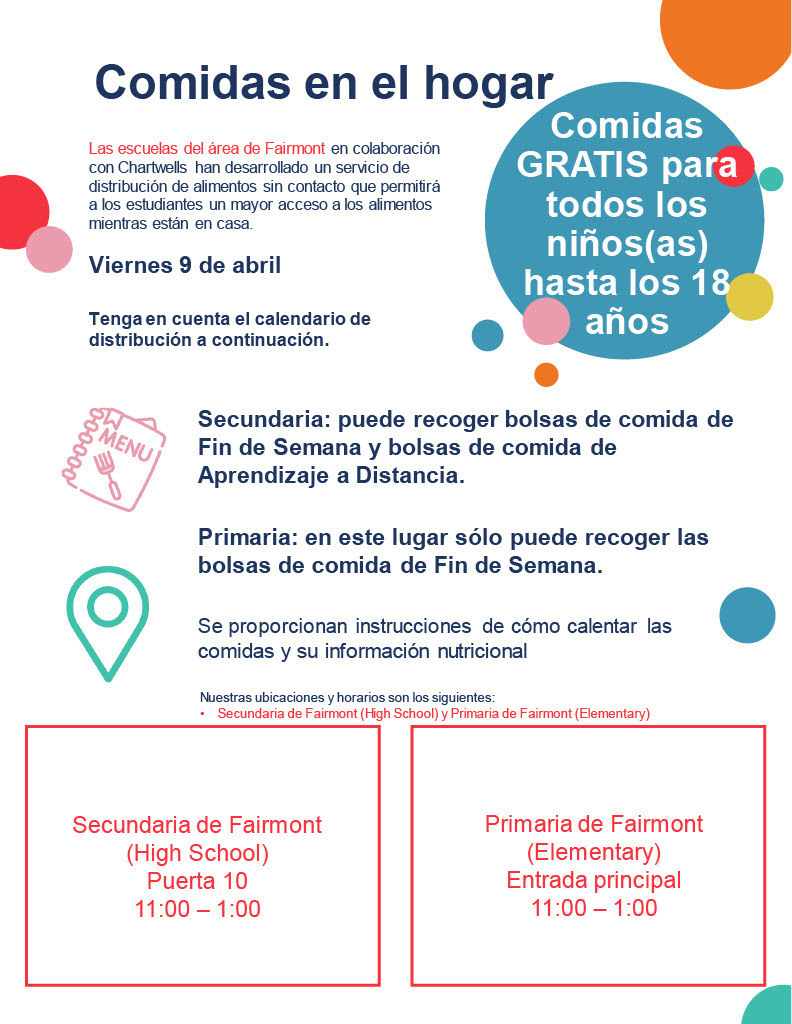 Discovery Place PreK Enrollment/Registration for 3's and 4/5's is now open! Attached are instructions on how to enroll/register your student!
Online Registration for Discovery Place Preschool for 3's & 4/5's opens tomorrow Wed. 4/7 at 5:00 p.m.. Also...join us for our next Family Fun Night on Tues. 4/20...see below info!