T-BALL MESSAGE 6-14-22 Today with the high heat and wind, we decided that the safest/best option would be to simply hand out tee shirts and take pictures tonight. WE WILL TAKE ALL TEAM PICTURES TODAY AT THE ELEMENTARY SCHOOL. ENTER AT DOOR 21. See the picture schedule below: Team 1 - 5:50p Team 2 - 6:00p Team 3 - 6:10p Team 4 - 6:20p Team 5 - 6:30p Team 6 - 6:40p Team 7 - 6:50 p Team 8 - 7:00p If your team's time slot does not work for you, that is okay. Come at a time that works for you. Players will come in, pick up their shirt, change into it, pose for their pictures, and then are free to go.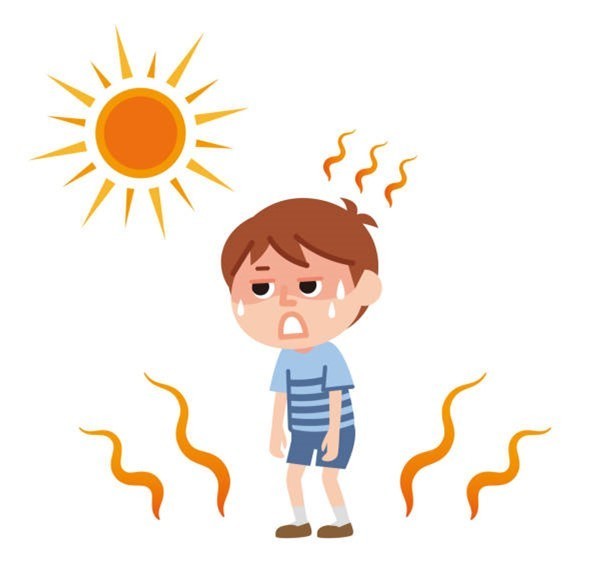 Last chance; we have had a # of missing items for quite some time. If any of these are yours, please come and claim them now. The High School office will be open until 3:00 p.m. on Wednesday afternoon. If you haven't picked them up by then, they will be tossed or donated.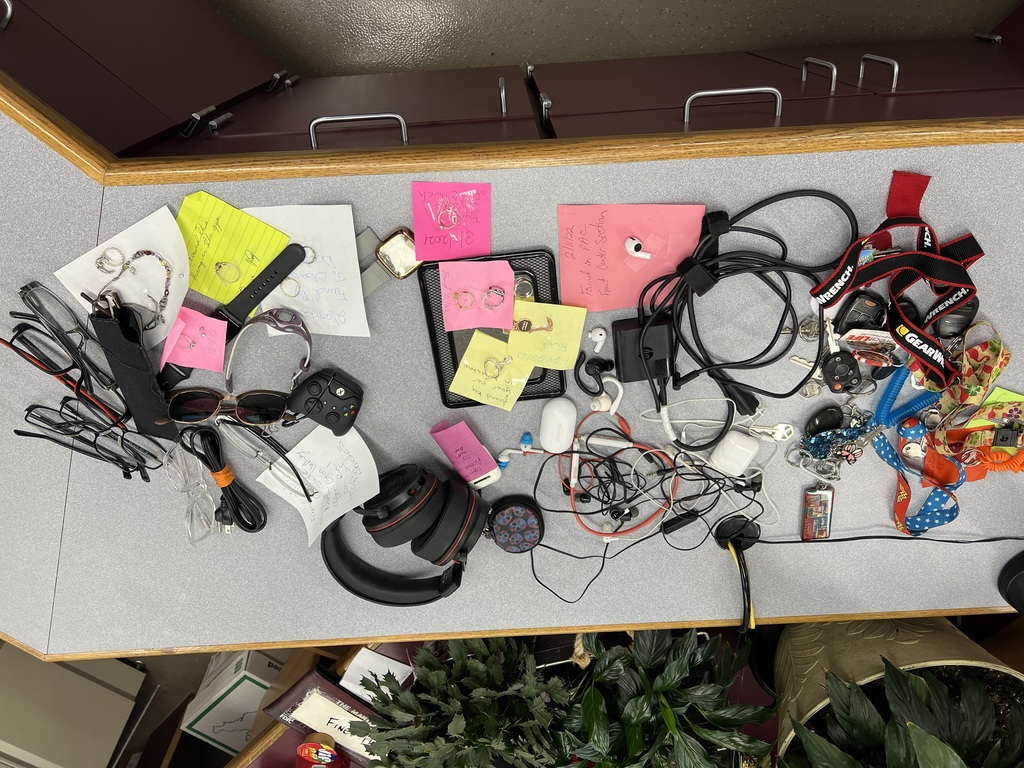 Huge thank you goes out to our dedicated staff here at Fairmont Jr./Sr. High School. Many people don't know the incredible work you do behind the scenes to continually better the experience students have here. Your love of students and their families is visible in all you do!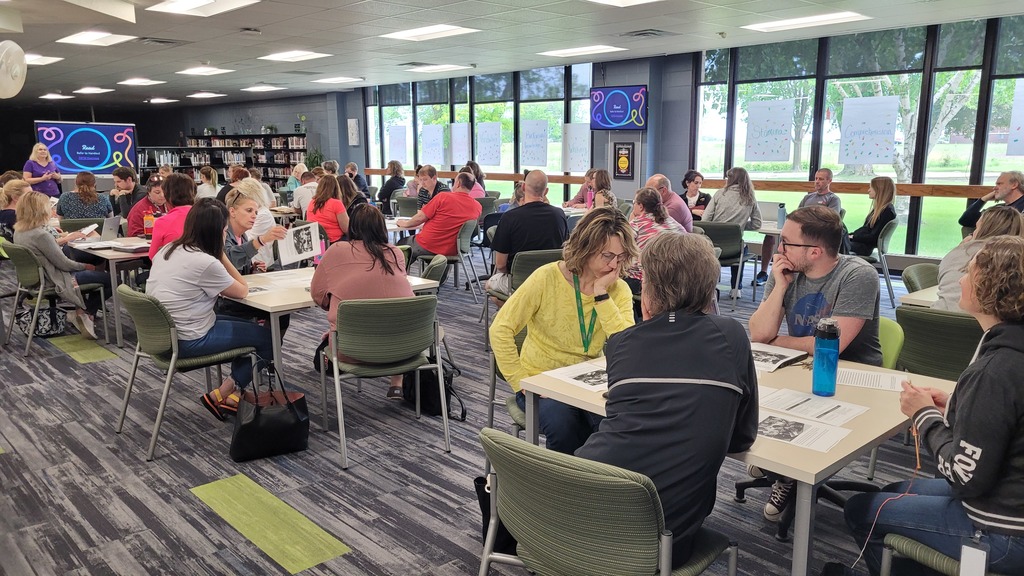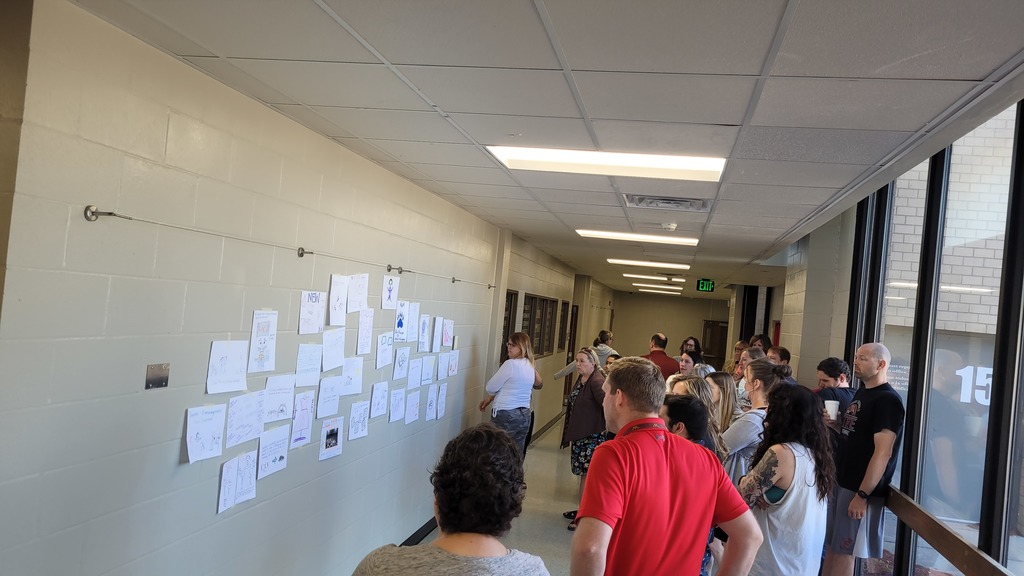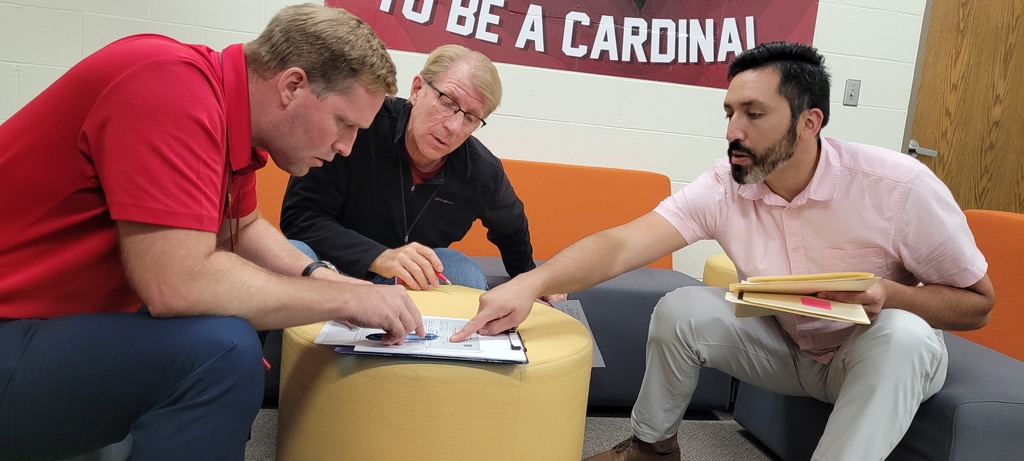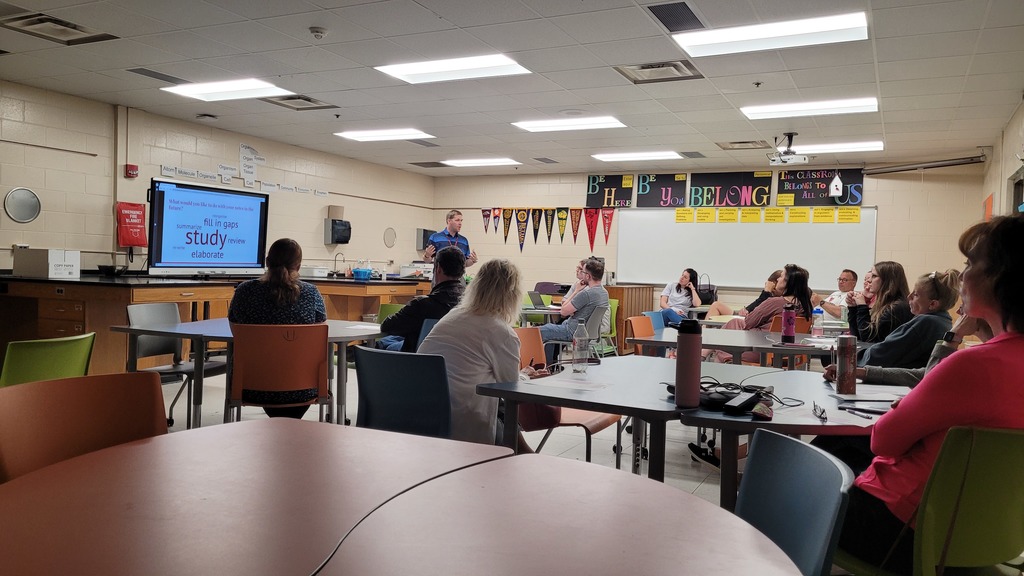 Summer Meals-Free for all friends ages 18 and under. Meal Dates June 13-July 1 & July 11-July 29 Breakfast 8:30-9 AM Lunch 12:15- 12:45 PM Fairmont Elementary School, 714 Victoria Street, Door #21
FairmontAreaSchools@Nutrislice.com

Free Fun Night at the Aquatic Park for Martin County Students in grade 7-12. See the flyer for more details.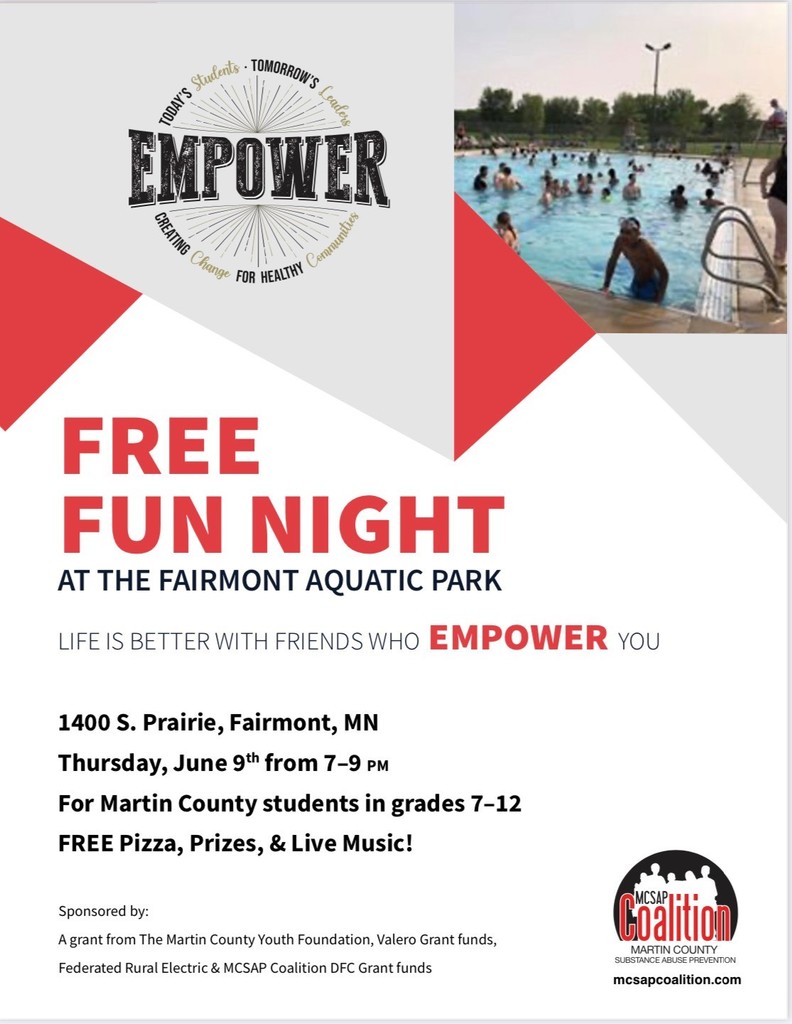 Wishing these future teachers great success in their chosen career. Congratulations!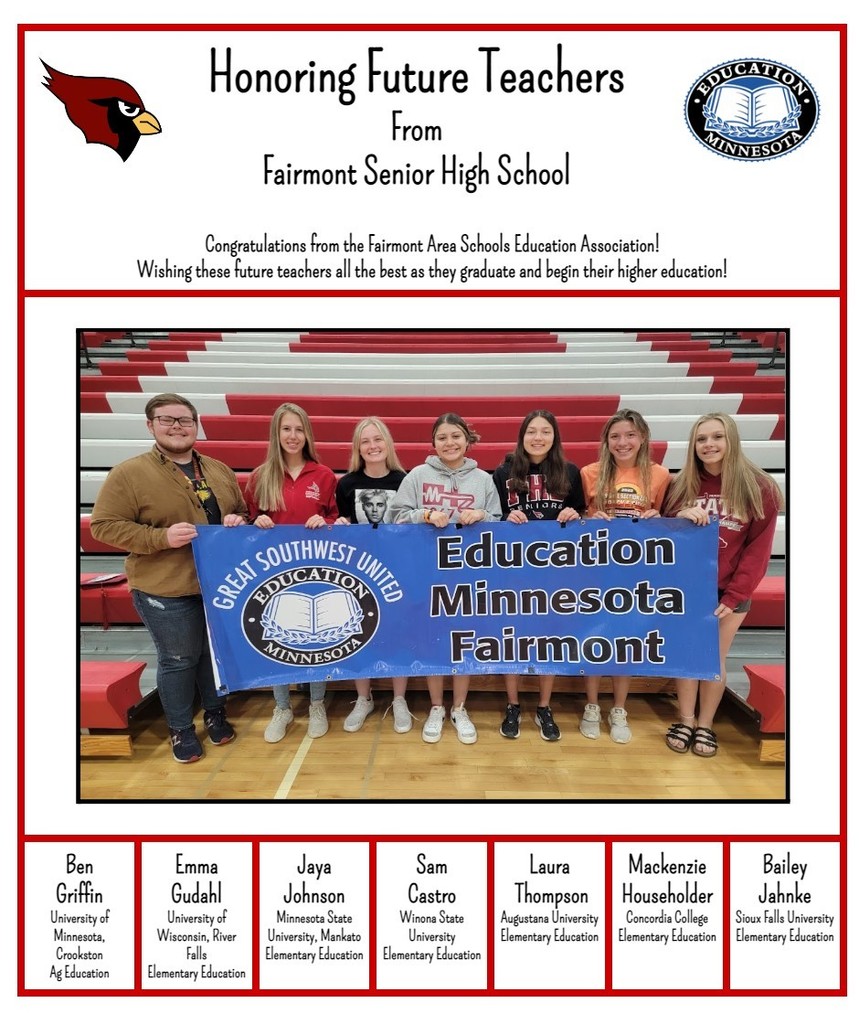 STUDENT SCHOOL BOARD MEMBER RECOGNITION At the May 24 school board meeting, superintendent Traetow and board members recognized seniors Briana Joseph and Lily Steuber for their service as student school board members. Briana served our District for two years and Lily for one year. Pictured is superintendent Traetow presenting Briana with a certificate of appreciation. Lily was not able to attend the meeting.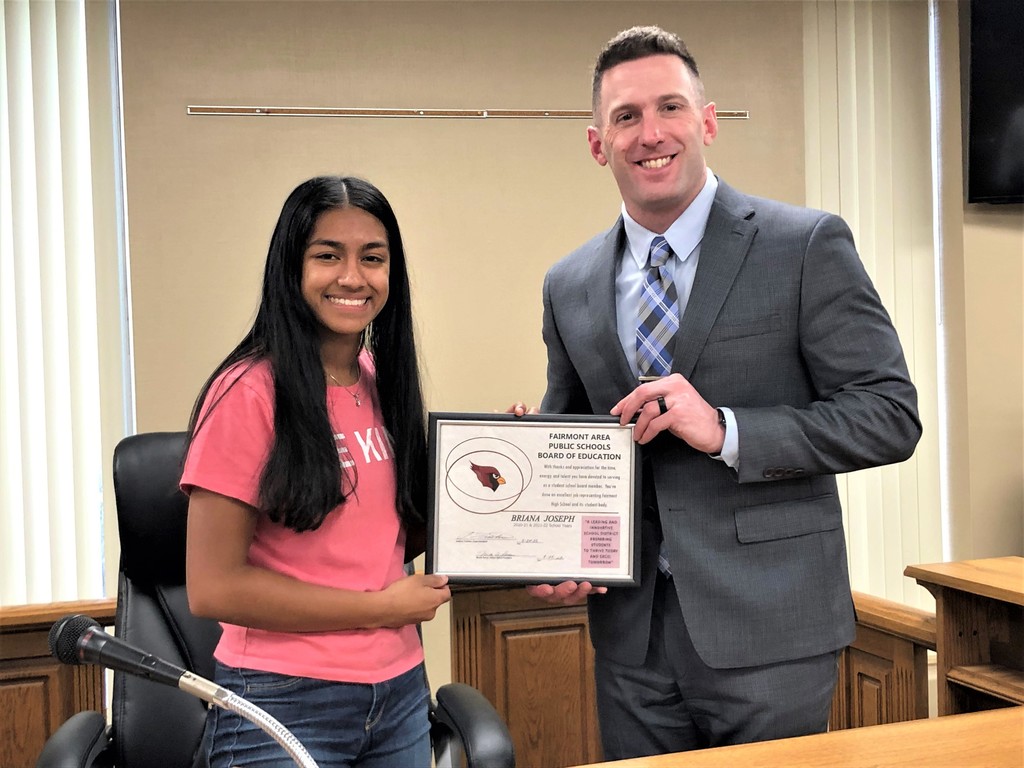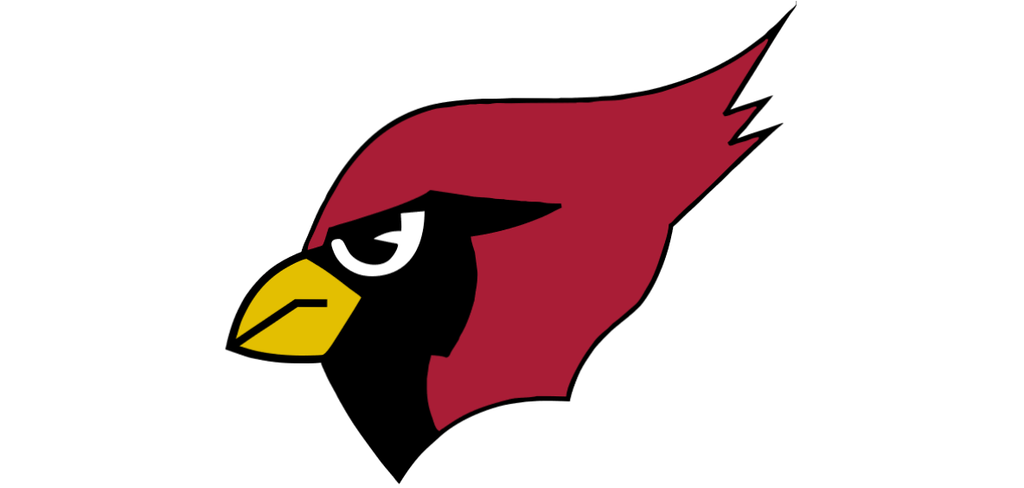 We're sorry to announce that due to technical difficulties, the link is not working at this time. We will post again when it is.


Please join us this morning at 8:30 as we honor students at the Annual Awards Ceremony. rtmp://a.rtmp.youtube.com/live2

Girls Basketball Monday, June 27-Thursday, June 30. PreK-Entering 1st: 8:30-9:15 AM, $36. Entering 2-3: 9:20-10:20 AM, $38. Entering 4-6 10:30 AM-11:45 AM, $40 FES, Five Lakes Gym, enter door #21. Registration closes June 13.
https://fairmont.revtrak.net/Community-Education-1002/

Bike Rodeo, Friday, May 20, 2022, 3:30 - 4:30 pm Fairmont Elementary School, 714 Victoria Street, West Side This free event will be held on Friday, May 20, 3:30-4:30pm on the west side of Fairmont Elementary School. ABC Bike checks will be provided along with a Bike Handling and Safety Skills Course. This event is sponsored by Kiwanis, Safe Routes to School, and Community Education and Recreation.

Reminder that our May Family Fun Night is tomorrow night (Tues. 5/17)...we look forward to seeing you there!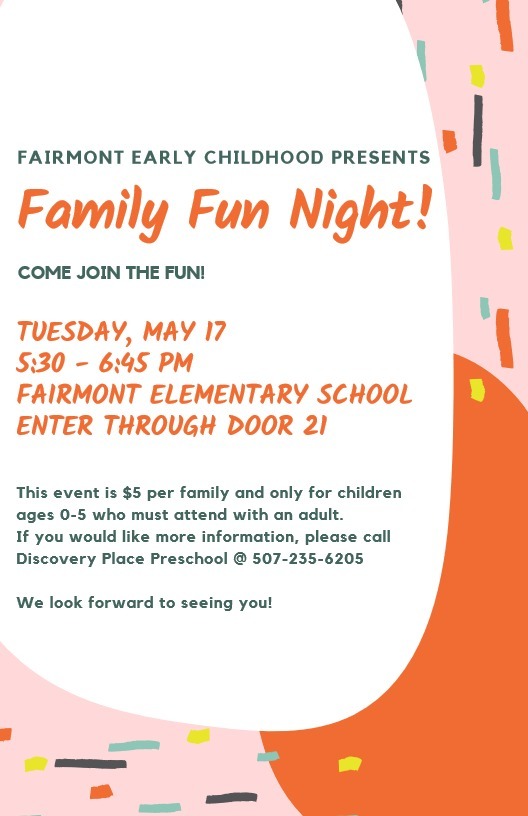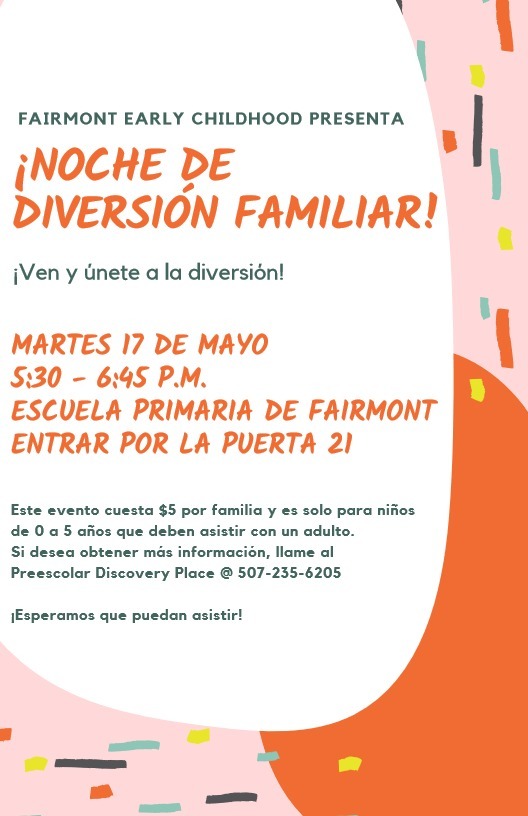 *********Last Call********* T-Ball for girls and boys ages 4, (as of Jan 1, 22) to entering grade 3 Tuesdays and Thursdays, June 7- July 7, 6:00 pm-7:00 pm Fairmont High School, Football Practice Fields Would you like to be a sponsor for T-ball? Call 235-3141 we can help you get signed up. Registration Closes May 13th, fee is $40 which includes a t-shirt if signed up by the 13th. Adult Volunteer Coaches Needed! Coaches Meeting will be held on Monday, May 16, 6:30 PM, CER room 135.
https://fairmont.revtrak.net/tek9.asp?pg=ws_redirect&Extra_params=newurl~eventDetail.html%3Fid%3D1282287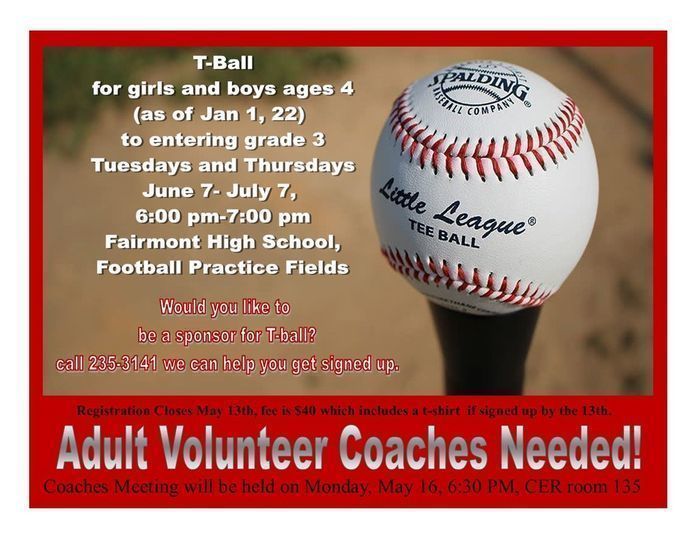 Fairmont Team Tennis June 20-July 1 AND July 11-July 22, $60 Level 1 Boys/Spring Tennis Players 7:00-8:00 AM Level 1 Girls Tennis Players 8:00-9:00 AM Level 2 Girls Tennis Players 10:00-11:00 AM Grades 7-12 will include 6 open shed nights with scheduled match play. June 21, 23, 28, July 12, 14, 19 6:30-8:30 PM
https://fairmont.revtrak.net/Community-Education-1002/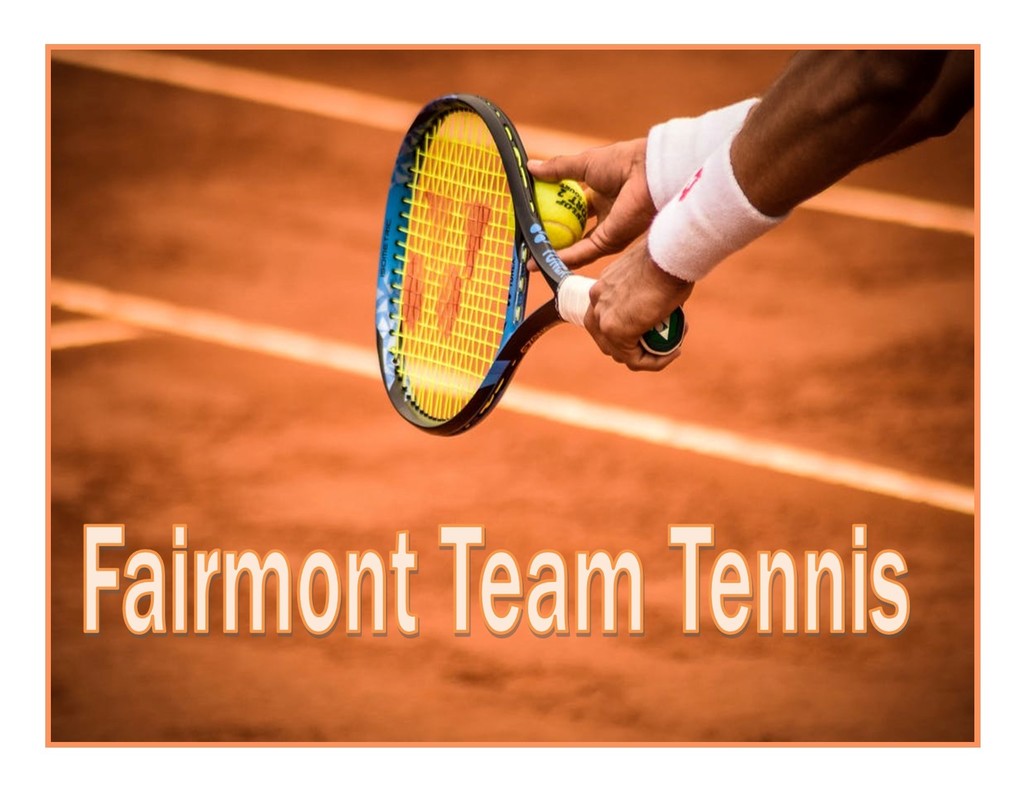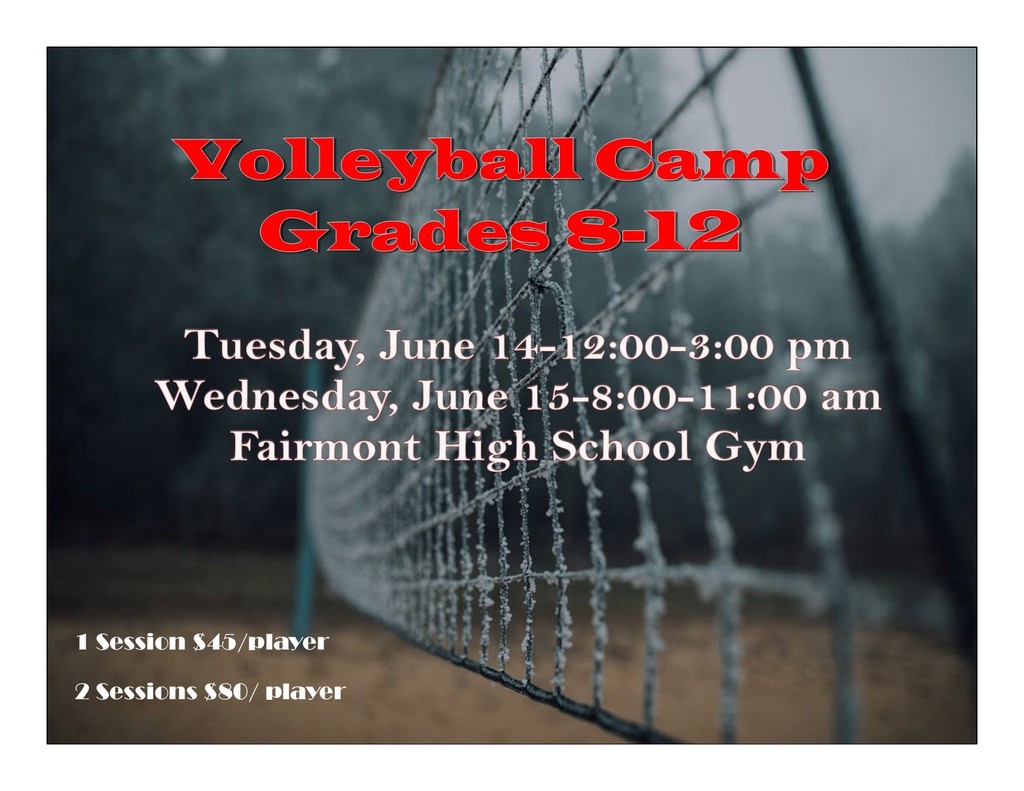 I-90 Boys Basketball Monday, June 27-Thursday, June 30. Entering PreK-1st- 8:30-9:15 AM, $36 Entering 2-3-9:30-10:30 AM, $38 Entering 4-6 10:45 AM-12:00 PM, $40 FES, Little Cardinal Gym, enter door #21. Registration closes June 6.
https://fairmont.revtrak.net/Community-Education-1002/