CONGRATULATIONS to our head speech coach, Kathleen Walker, for being named the Section 2A Speech Coach of the Year! Kathleen has done an amazing job with the FHS Speech Program. Our students have achieved great success under her leadership, and we wish Kathleen and her team continued success at the state speech tournament!
𝑾𝑬𝑨𝑹 𝑩𝑳𝑼𝑬 𝑻𝑶 𝑺𝑯𝑶𝑾 𝒀𝑶𝑼𝑹 𝑺𝑼𝑷𝑷𝑶𝑹𝑻!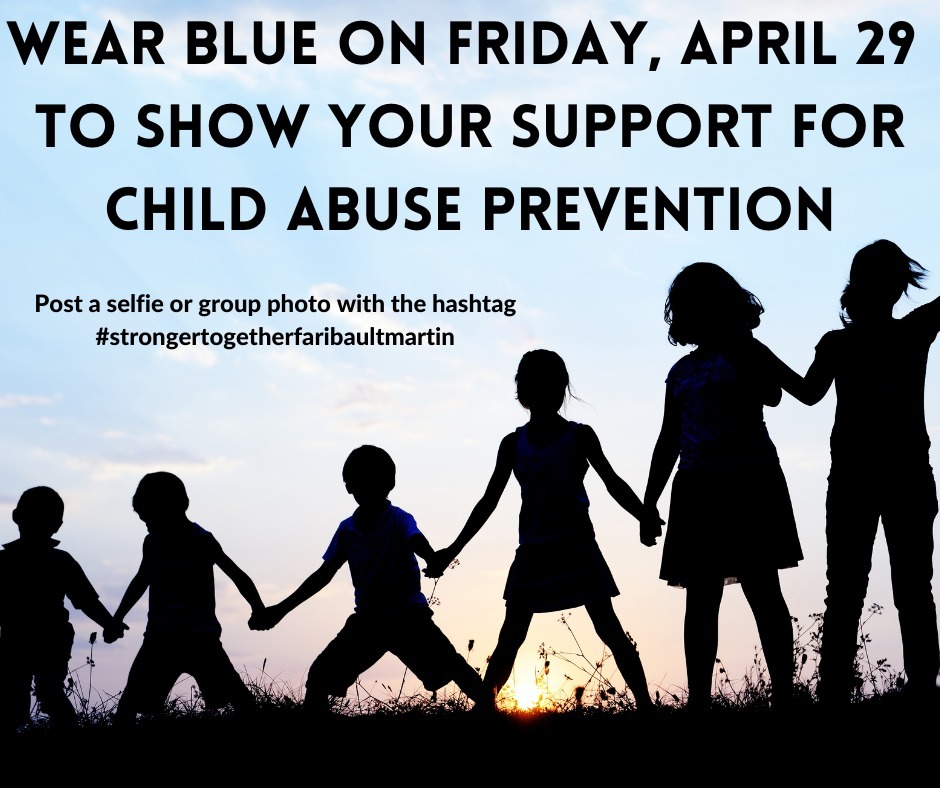 Attention Parents/Guardians of Students attending Prom! Please check your email for important information regarding Prom Grand March ticket orders! (An email was also sent to 10th-12th grade students attending Prom)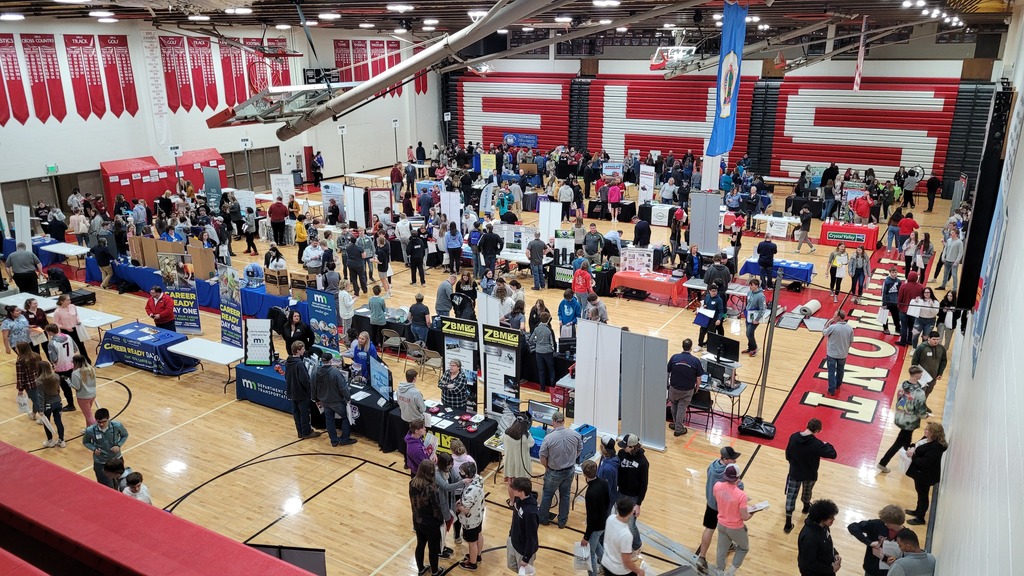 Come join us for our Discovery Place Preschool Open House night combined w/our monthly Family Fun Night on Tues. 4/19/22 from 5:30-7!! See below for more information...can't wait to see you there!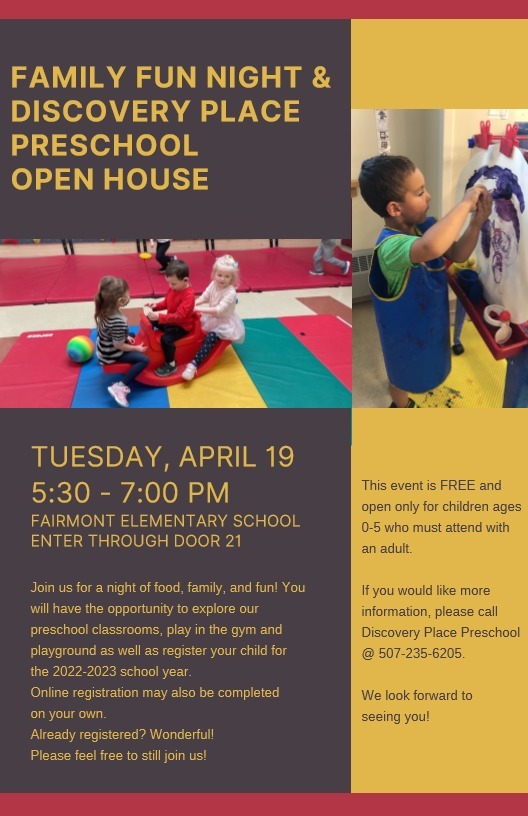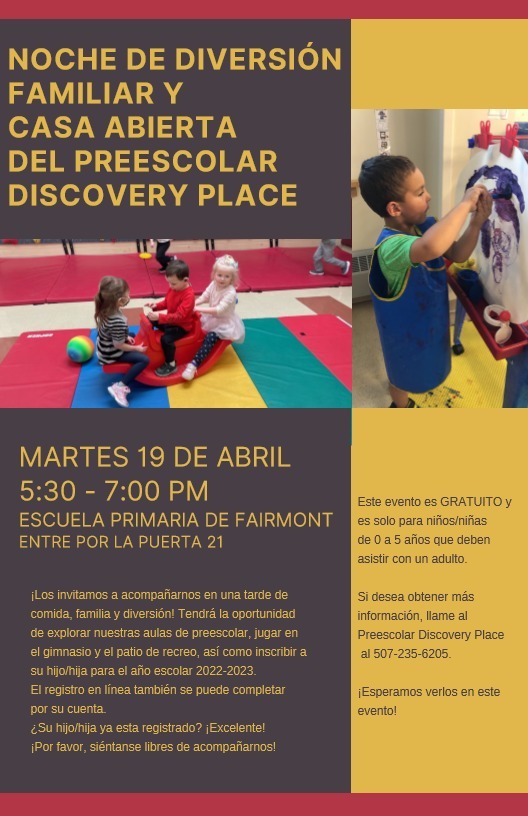 The Fairmont Area Schools Board of Education will meet tomorrow evening, Tuesday, April 12, at 5:00 p.m. in City Hall. Community members are welcome to attend.
https://5il.co/18goz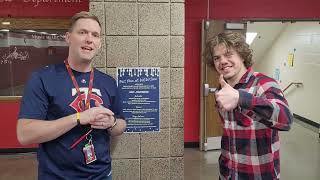 The CER Brochure is out, watch your mailbox for delivery. In the meantime, check out the brochure online. Registration is now open.
https://5il.co/18g6l

The Fairmont High School Theater Department proudly presents "The Internet is Distract – Oh Look, A Kitten!" in the Performing Arts Center for three shows this weekend. Showing Saturday at 3:00pm and 7:00pm, and Sunday at 2:00pm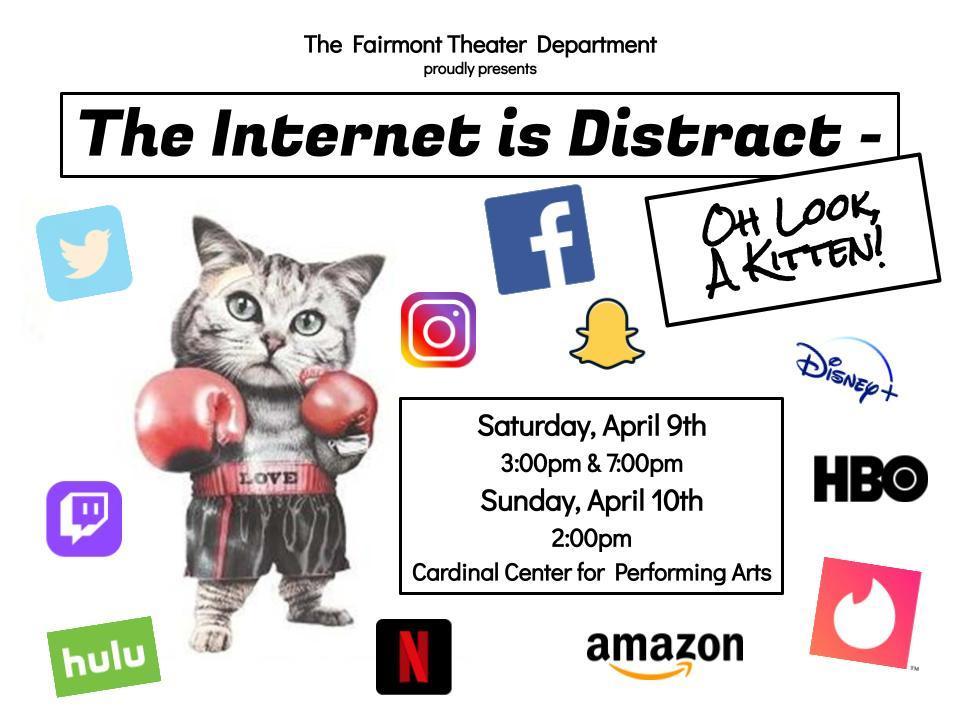 𝗙𝗜𝗙𝗧𝗛 𝗚𝗥𝗔𝗗𝗘 𝗥𝗘𝗔𝗗𝗜𝗡𝗚 𝗛𝗘𝗟𝗣𝗘𝗥𝗦 Kindergarteners in Mrs. Clayton's class were treated to an afternoon of reading by 5th grade students.

Hmmm, there seems to be a little UNC/Duke rivalry going on at the High School. Mr. & Landon Traetow, Mrs. Olson, Mrs. Scheevel & Mrs. Schwieger, Mrs. Scheevel & Mrs. Gudahl, Mr. Olson & Mr. Thompson, Mrs. Granheim. Let the fun begin.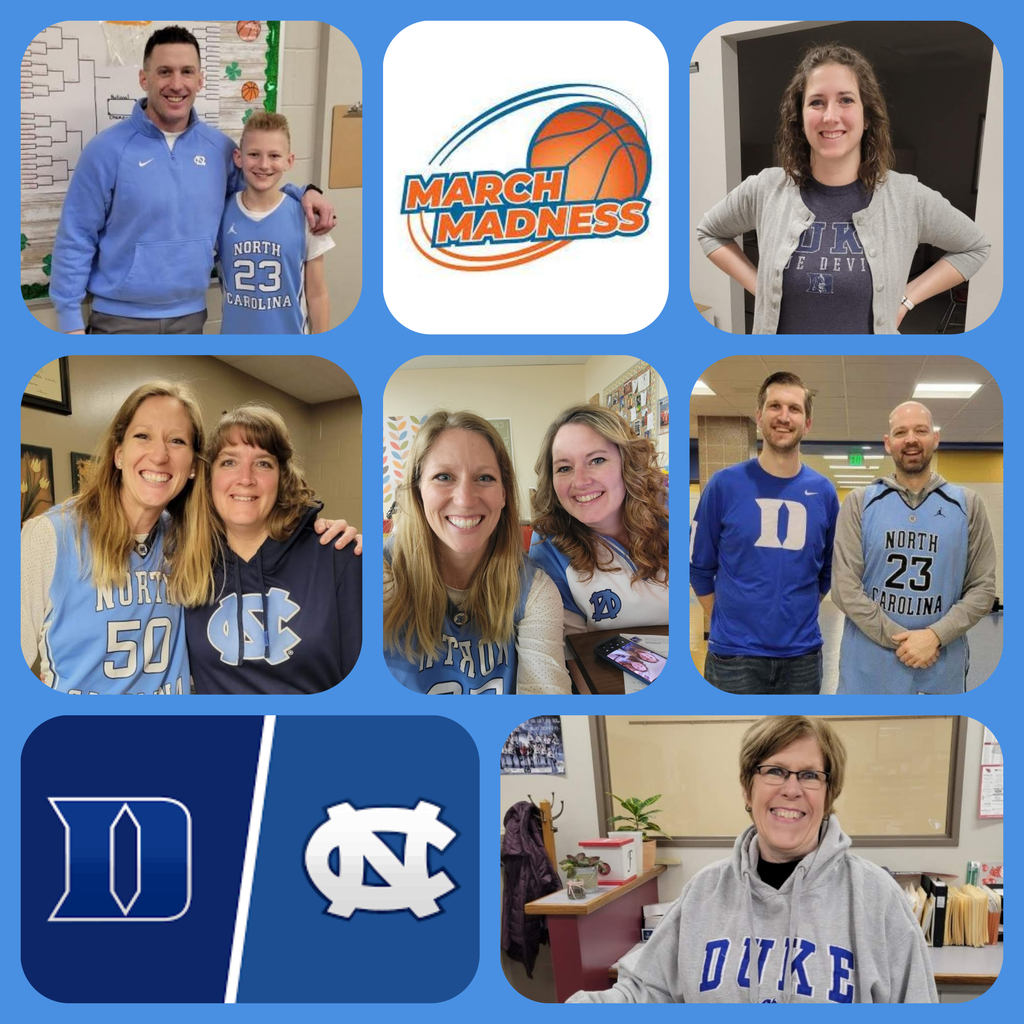 Discovery Place Enrollment/Registration Opening Up Monday, 4/4 @ 8:00 a.m.! Also see below for information regarding our Discovery Place Open House coming up!

If you are interested in serving as a Juror on Martin County Teen Court, please see the poster for more information.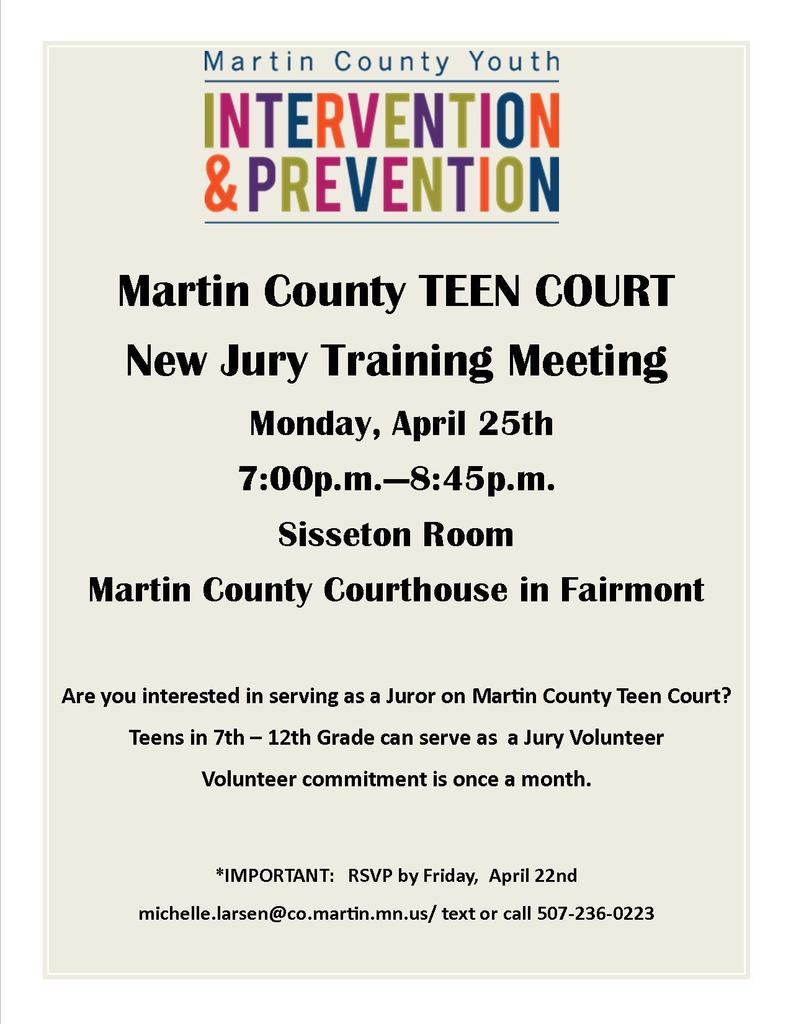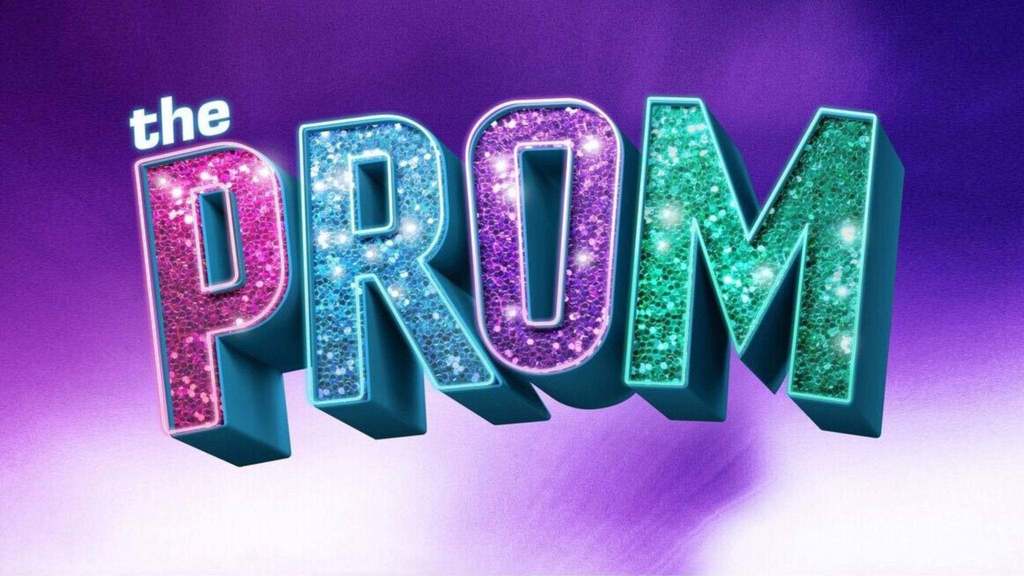 FHS would like to thank the Pork Producers and PETT (Parent Educators Teaming Together) for providing all the delicious food for the staff during Conferences last week. This was greatly appreciated by all, which can obviously be seen on the face of Math teacher Ky Leeson.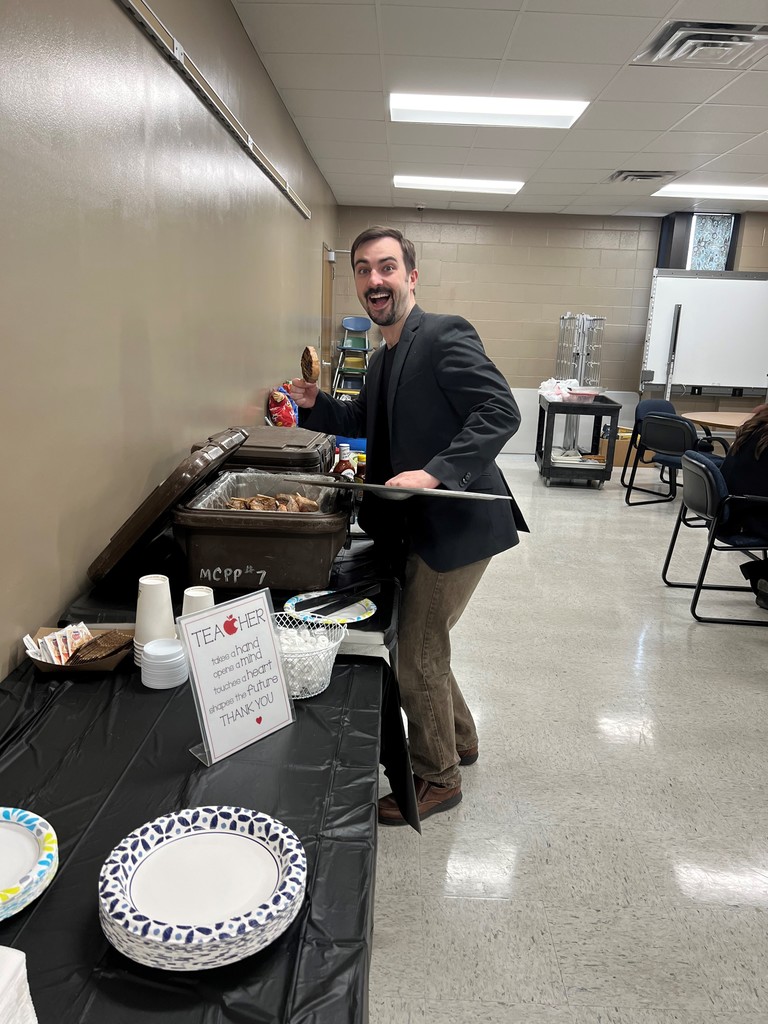 FHS Plant Science students are working hard in the greenhouse to get plants ready for you this summer. Students work together and collaborate to transplant, market, and sell the arrangements.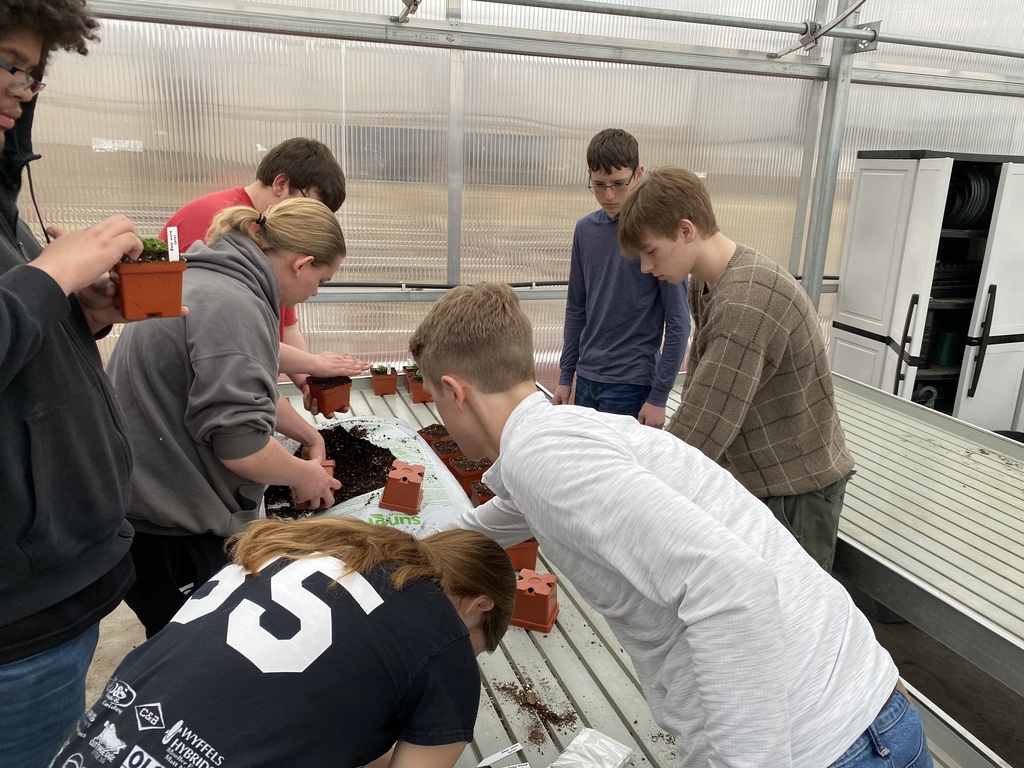 "Safe Routes to School" in collaboration w/ CER & our local Kiwanis starts Tuesdays, April 12-May 24! Join us on a fun chaperoned walk to FES! Locations: Holden Park, Fairmont Aquatic Park (7:30am), Bird Park (7:30am), & Grace Lutheran Church (7:30am). Pictured: Kiwanis
Jacob Crissinger, Fairmont High School senior, was named a Rotary "Student of the Week." Jacob is the son of Jeff & Leslie Crissinger. Jacob is undecided as to where he'll be attending college, but plans to study business, sports management, or something in the medical field.
Senior Carissa Saxton, daughter of Calvin & Jody Saxton, was named a Rotary "Student of the Week." Following graduation, Carissa will be studying rehab science (pre-physical therapy) at the University of Wisconsin, Eau Claire.