Don't miss out on this FUNdraiser event!!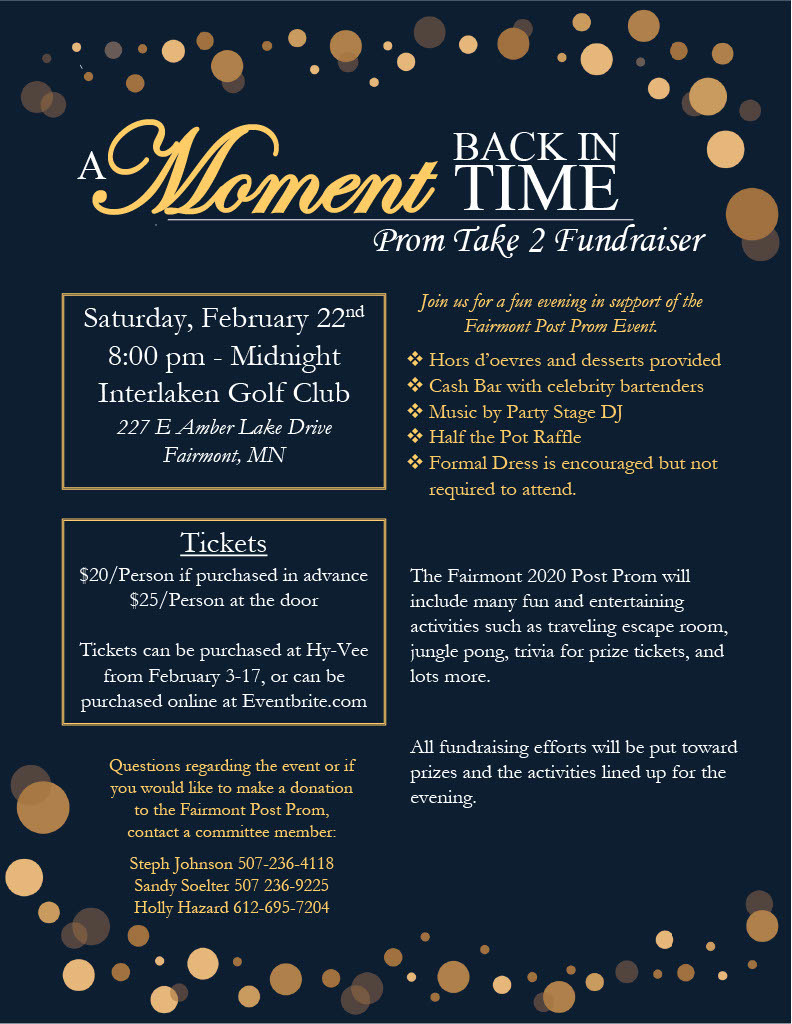 Fairmont Elementary Kindergarten Round Up. Thursday, February 27th from 4:00 pm-7:00 pm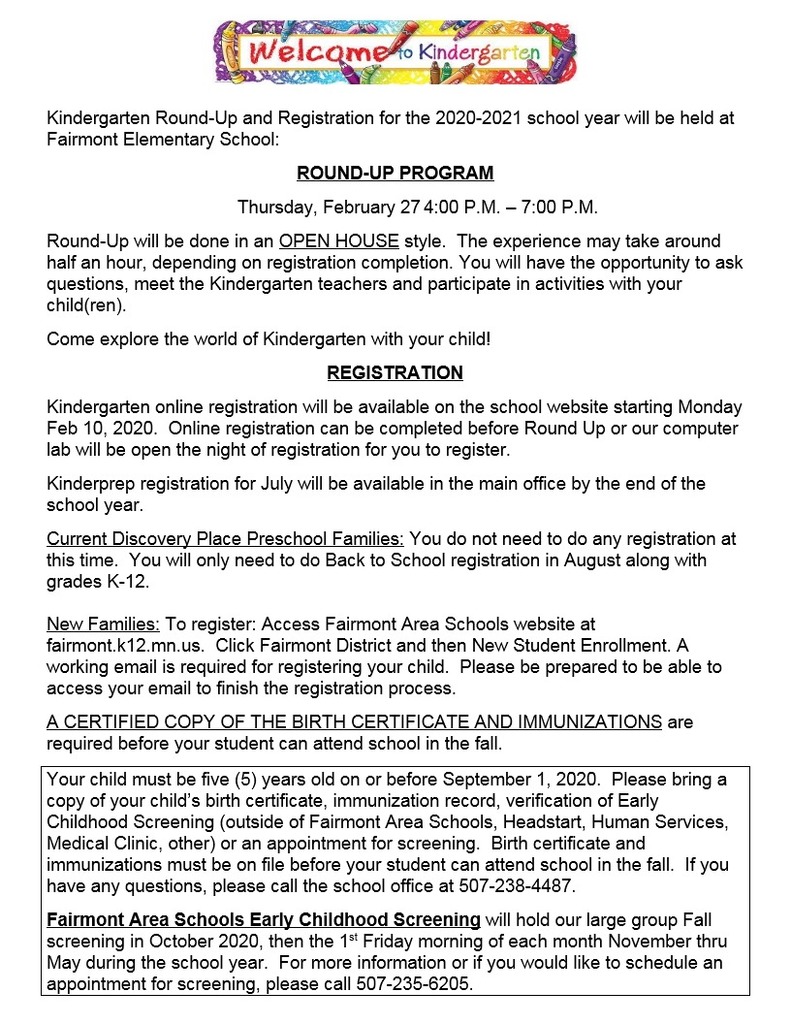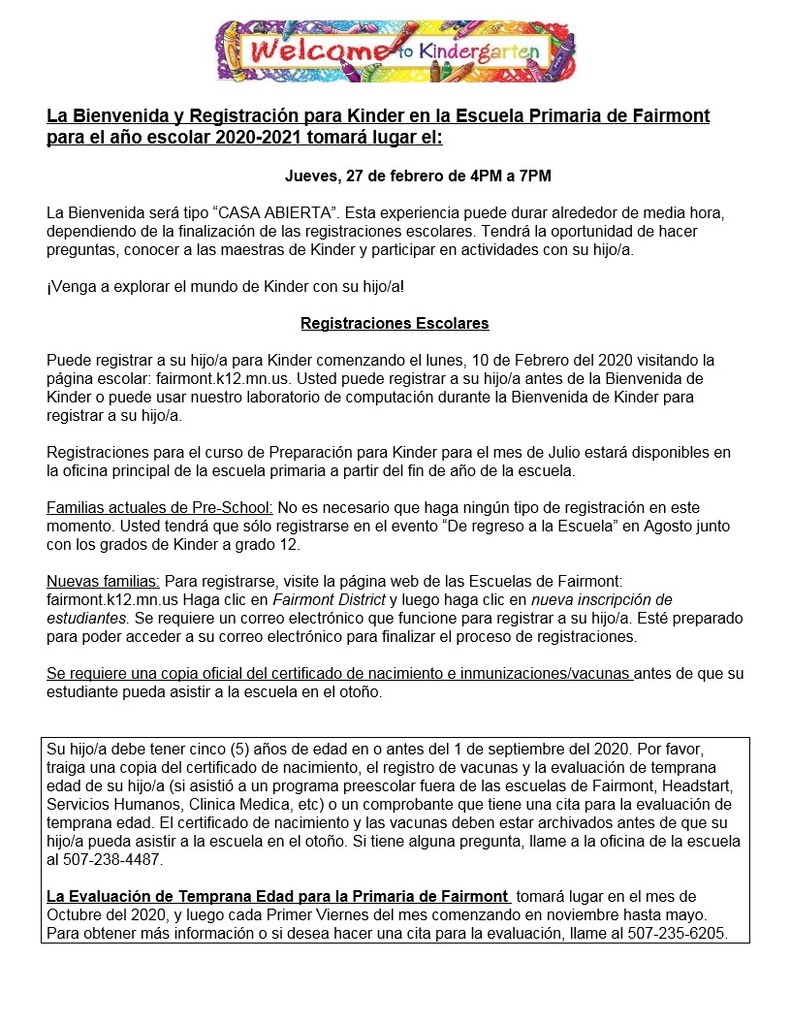 Prom Take 2 Fundraiser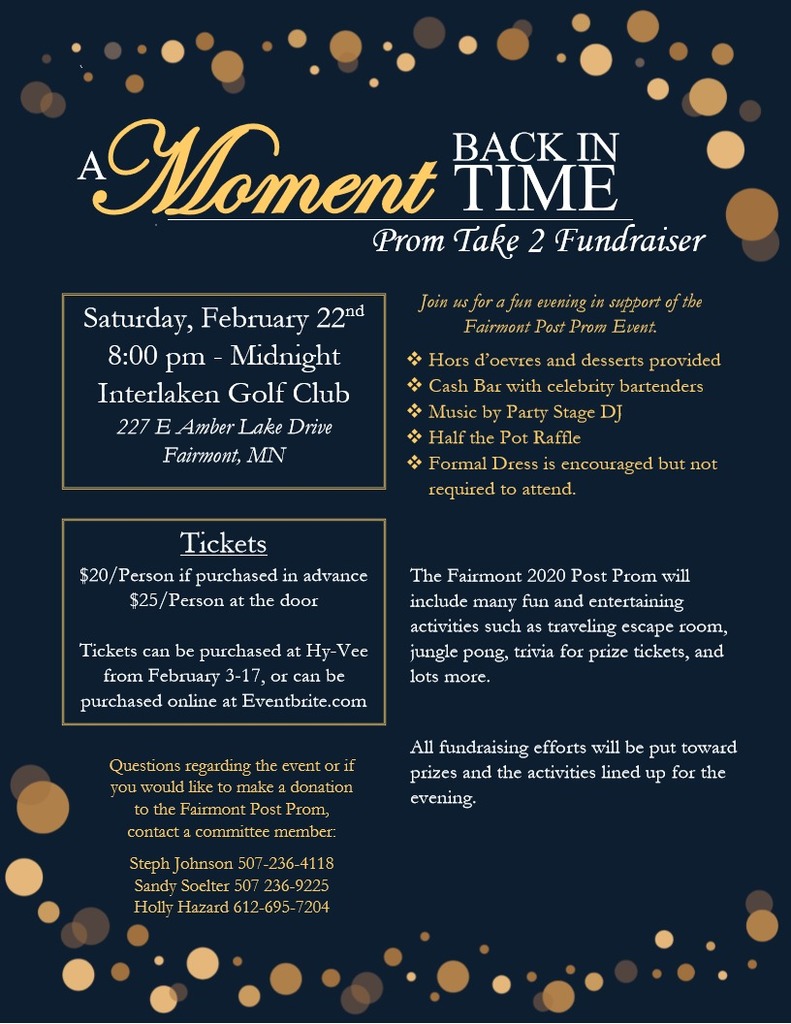 The Junior High Play is rescheduled for Friday, January 31 and Saturday, February 1. Both performances will start at 7:00 pm. Free Admission for all!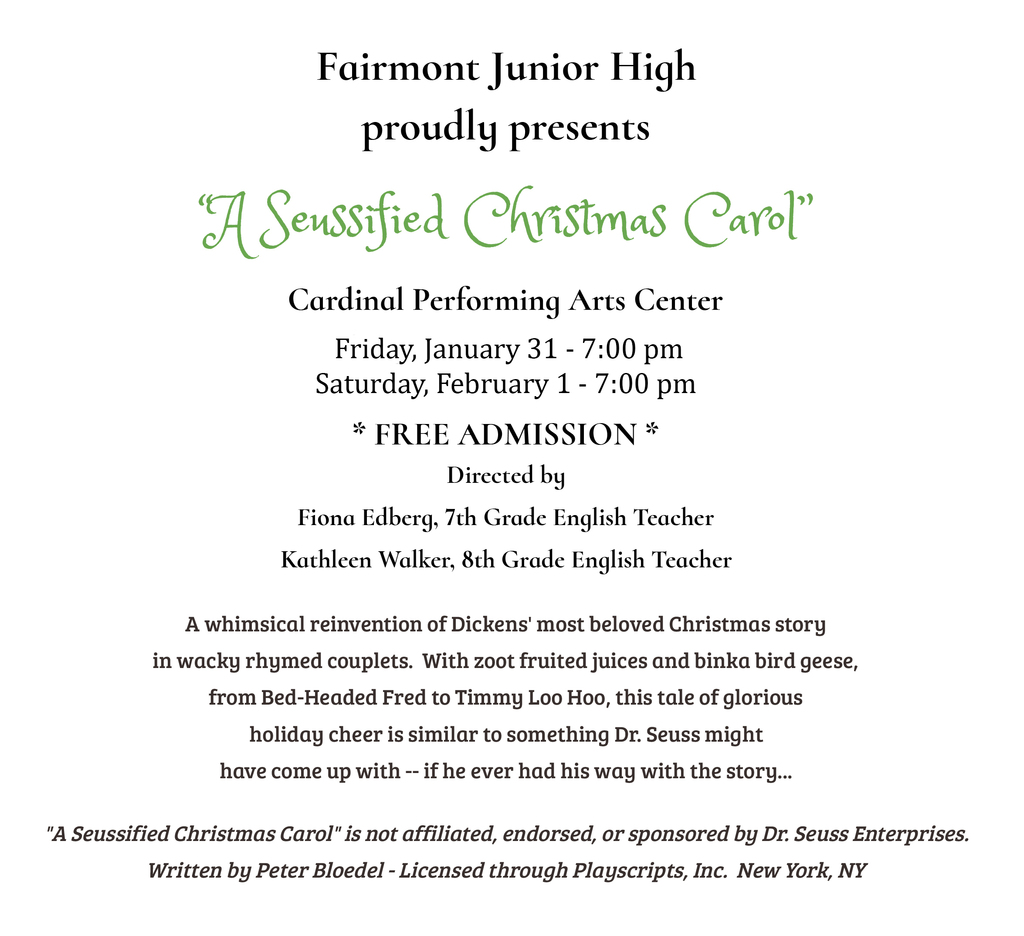 ECFE January Family Fun Night - Come out and join the fun!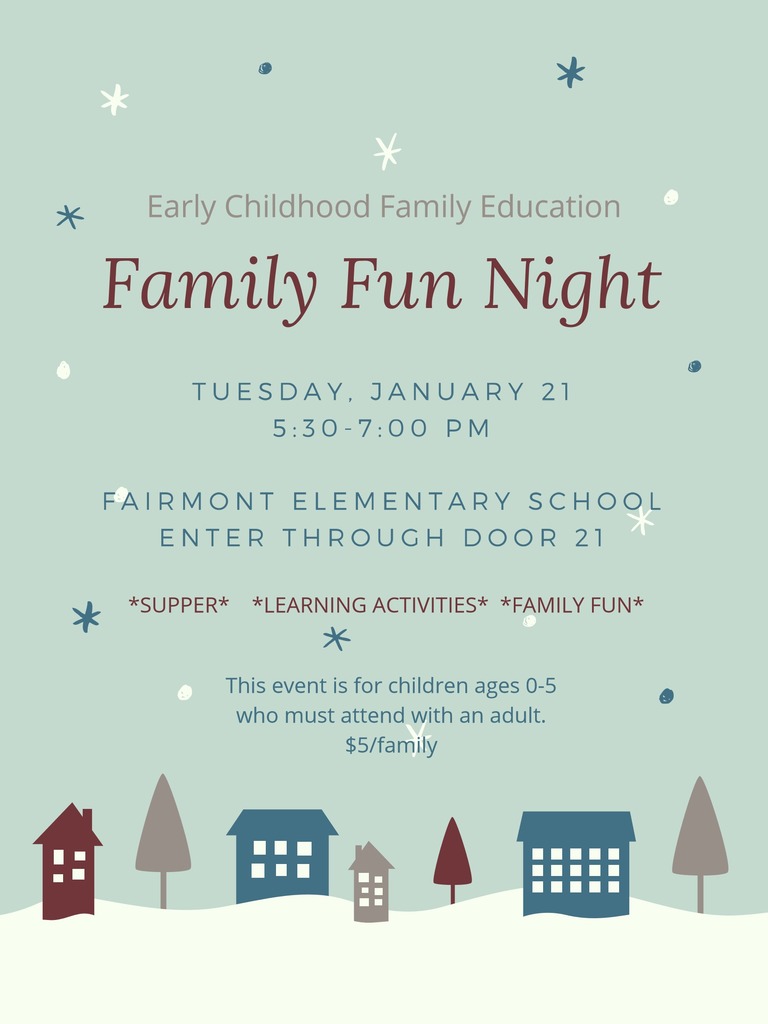 Congrats to our Spelling Bee medalists: 1st –Dominick Lund-May-7th 2nd–Clark Hazard-5th 3rd–Joshua Walders-6th Dominick and Clark will advance to SCSC Regional Bee at SCC in N Mankato to vie for advancement to Scripps Natl Spelling Bee in the Washington, D.C. area. Good luck!

The Junior High Play is this weekend! The cast and crew, comprised of 7th & 8th graders, have been rehearsing since November. Hope you can join us - Free Admission!

Thank you to the Fairmont Girls Hockey team for their donation of hats and mittens for students at Fairmont Elementary.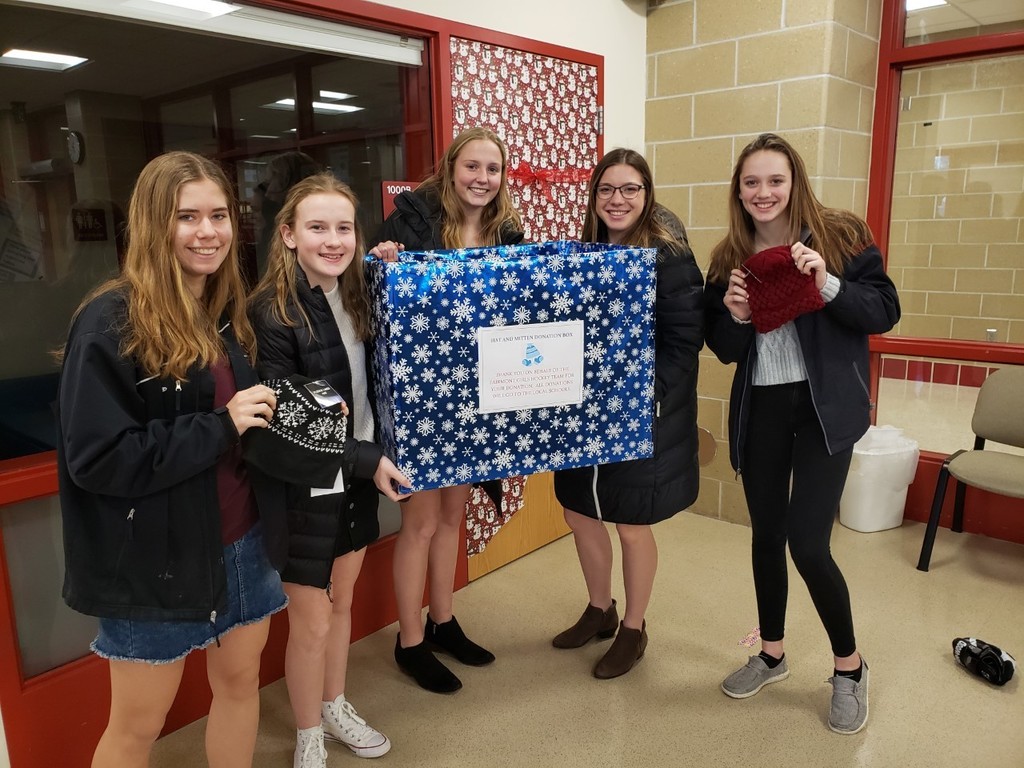 Mrs. Rodning's 5th grade class chose to bring in donations for the Humane Society and local Food Shelf this Christmas. The Humane Society was thrilled with their generous donations of pet supplies and money! ❤️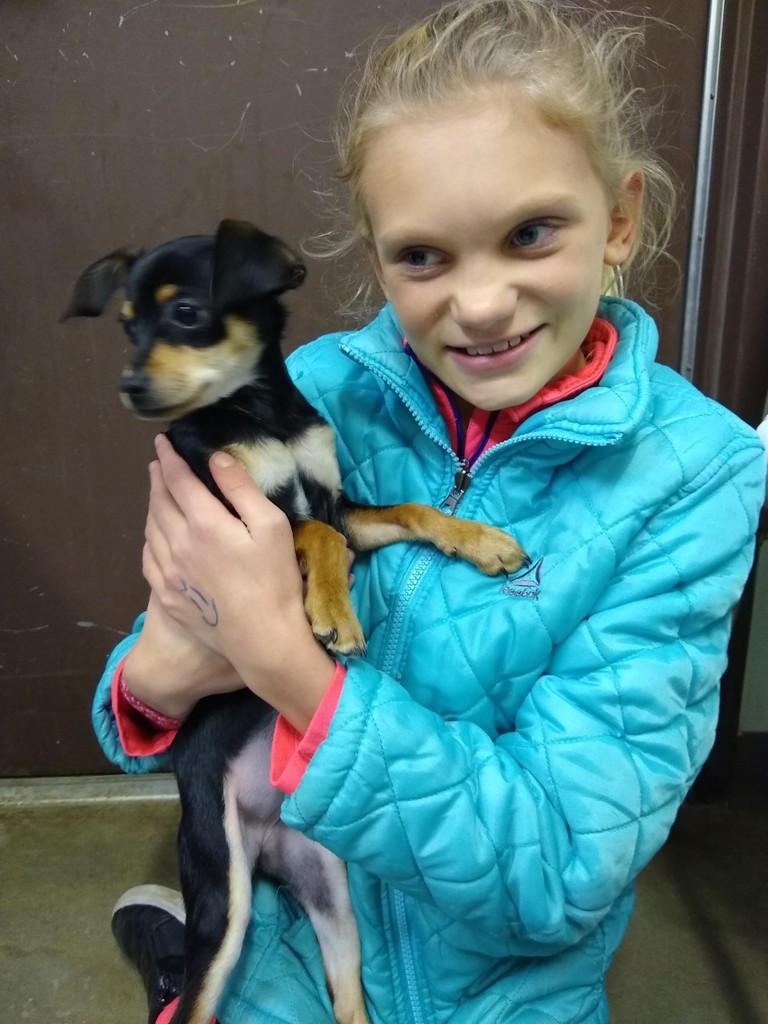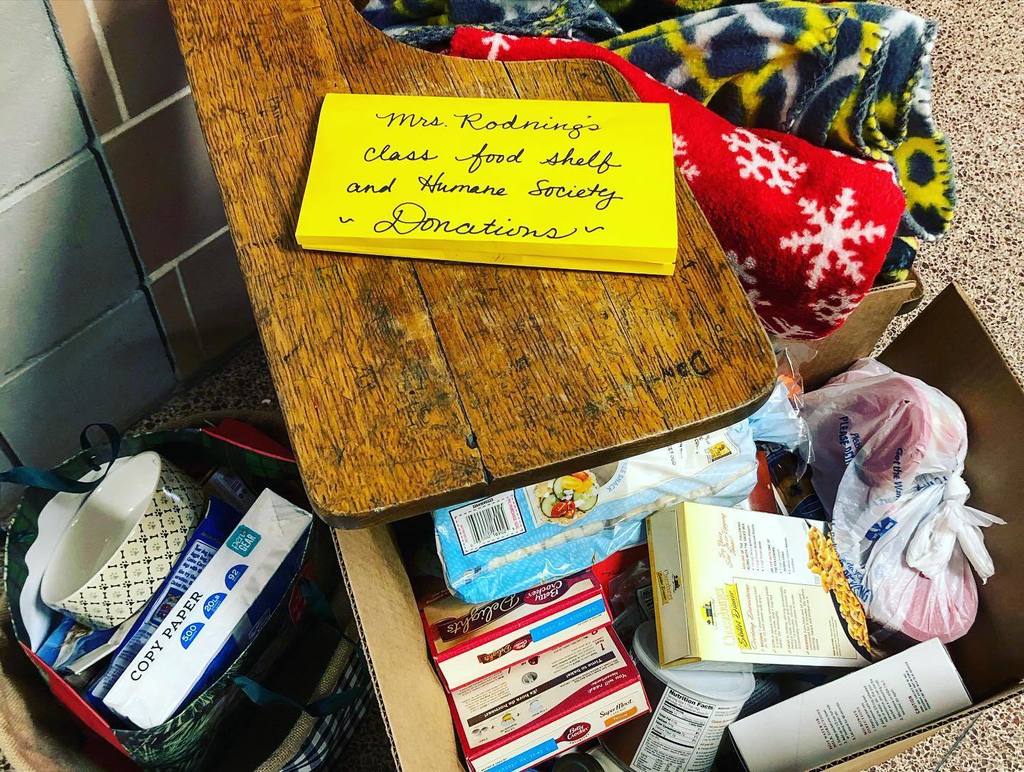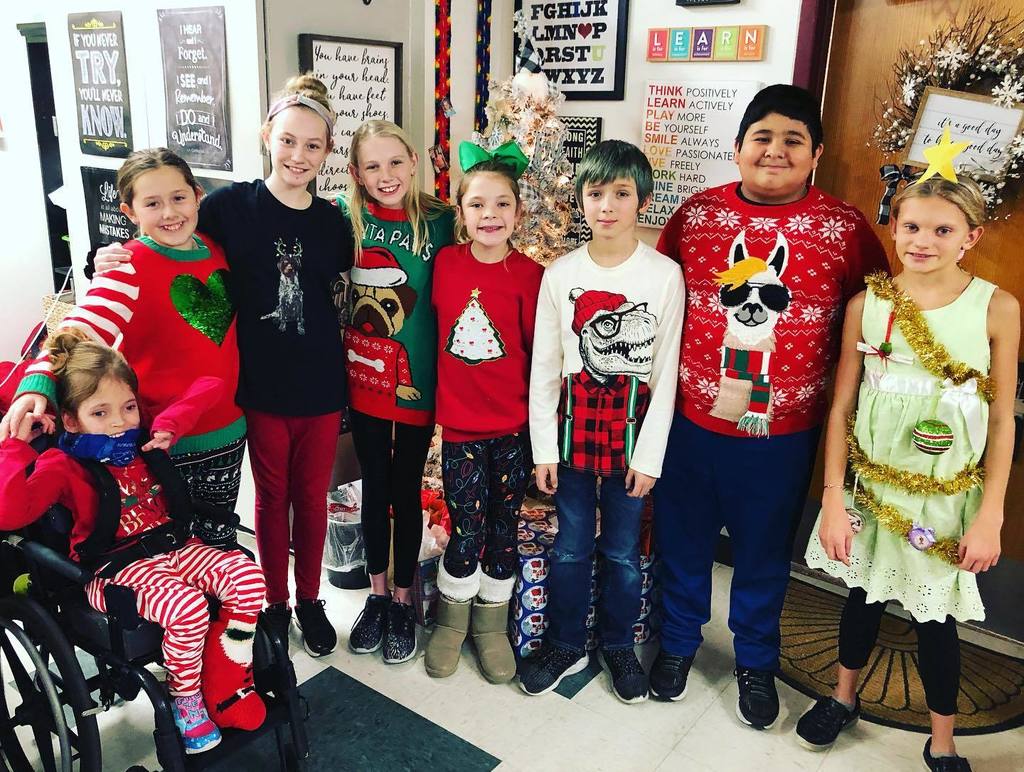 Grinch day fun in Mrs. Walters' room!

ECFE December Family Fun Night is Tuesday, December 17th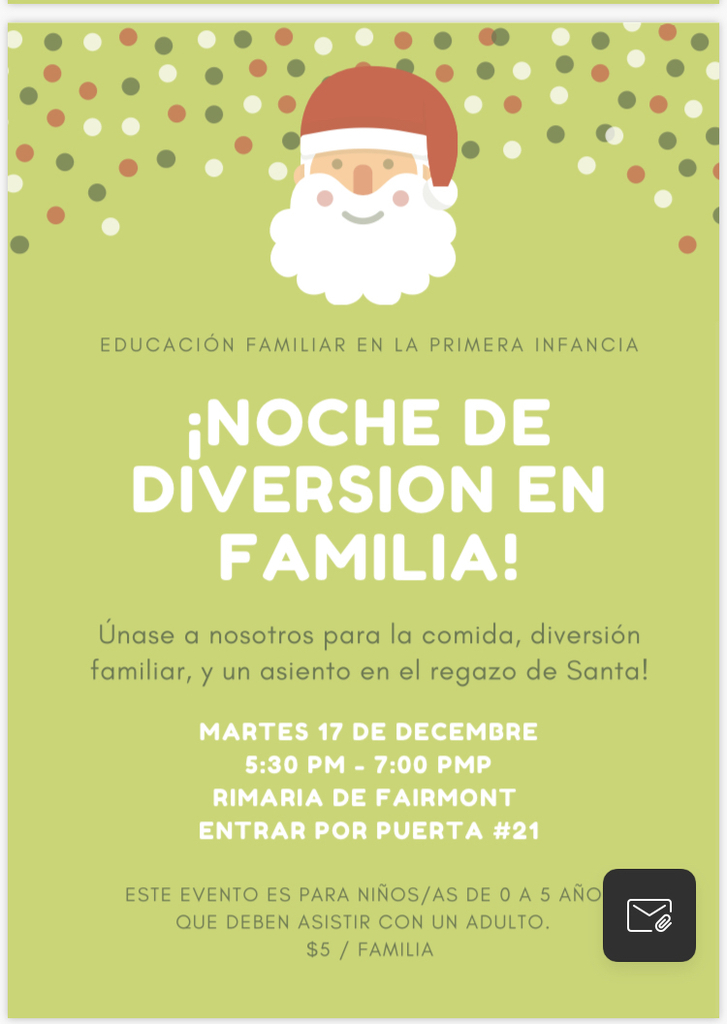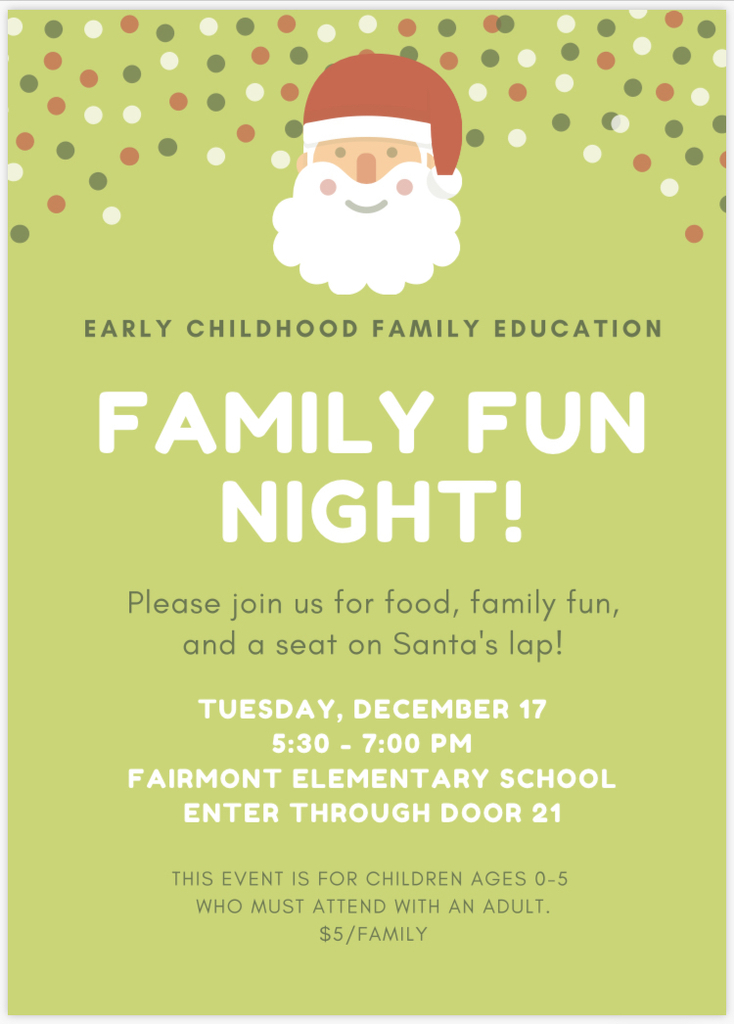 The Student Council's Annual Food Drive is underway! If you are interested in supporting a grade level in our annual Hunger Games Competition, please contact Sara Gudahl at the High School. Donations of money or non-perishable food items are appreciated!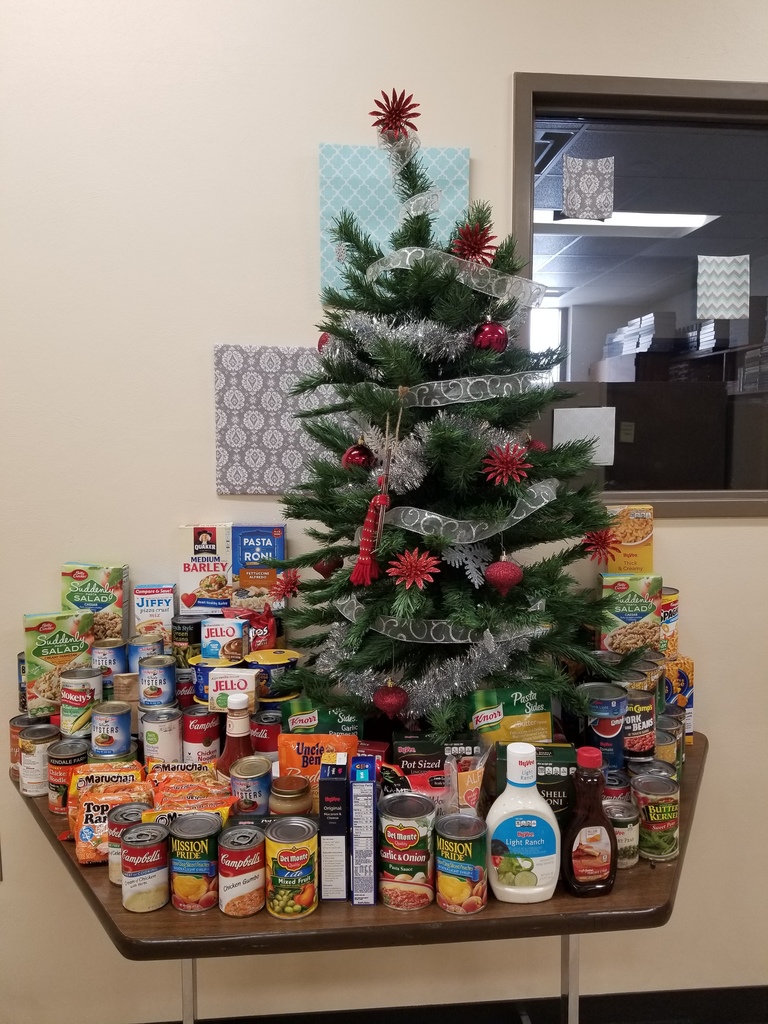 Mrs. Luhmann's 4th grade class is pictured with their Junior Achievement volunteer, Markie Vicenti from 3M. The students recently completed the program about entrepreneurship. They learned about the risks and rewards of starting up a business including supply chain and problem solving.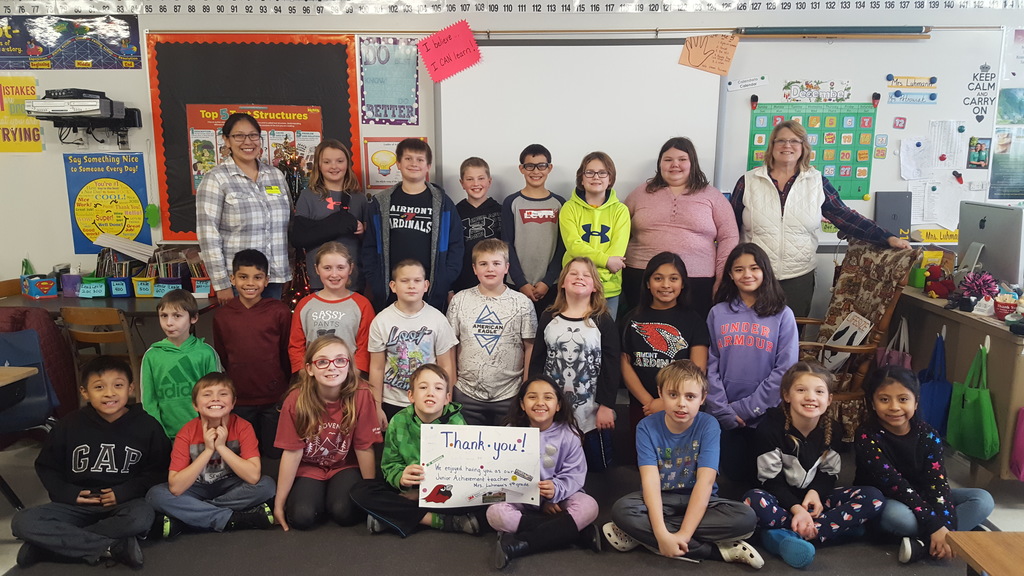 Thank you to Rotary for your generous donation to the Fairmont Elementary Elf Shop. Pictured are Stephanie Busiahn and Erik Karre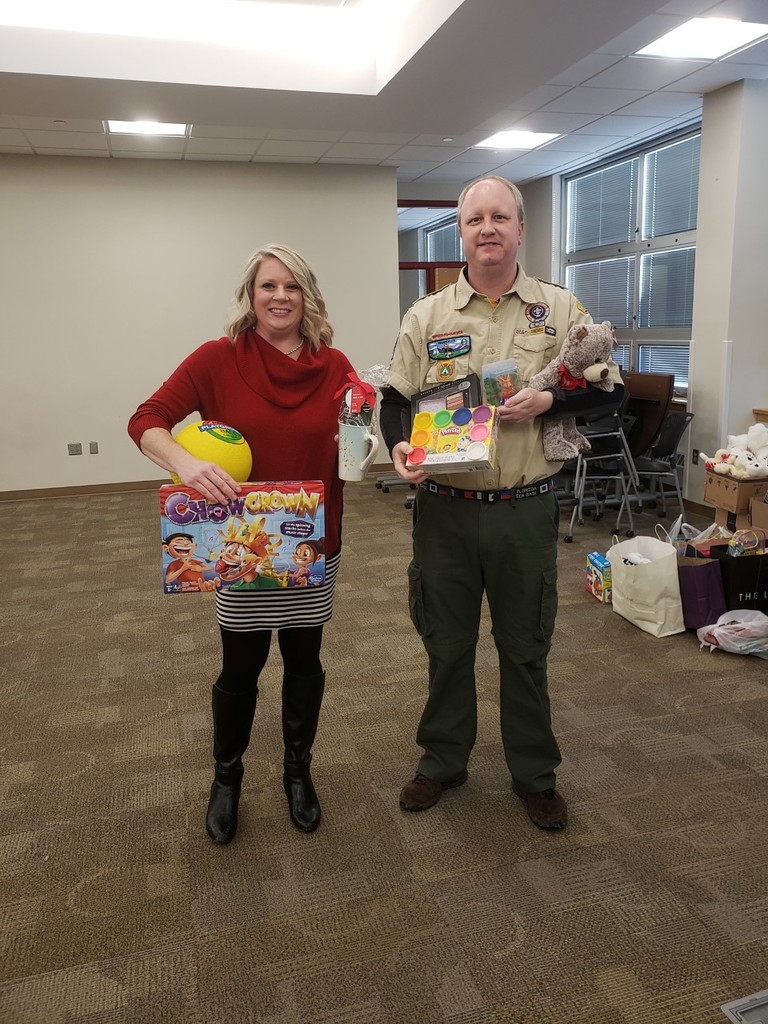 Fairmont Debate had an awesome weekend! The team of Emily Kerekes and Weston Loughmiller were 2nd of 49 teams going into the JV quarter-finals and all teams ended the tournament with a winning record at the JV/ Novice State Tournament at South Saint Paul High School.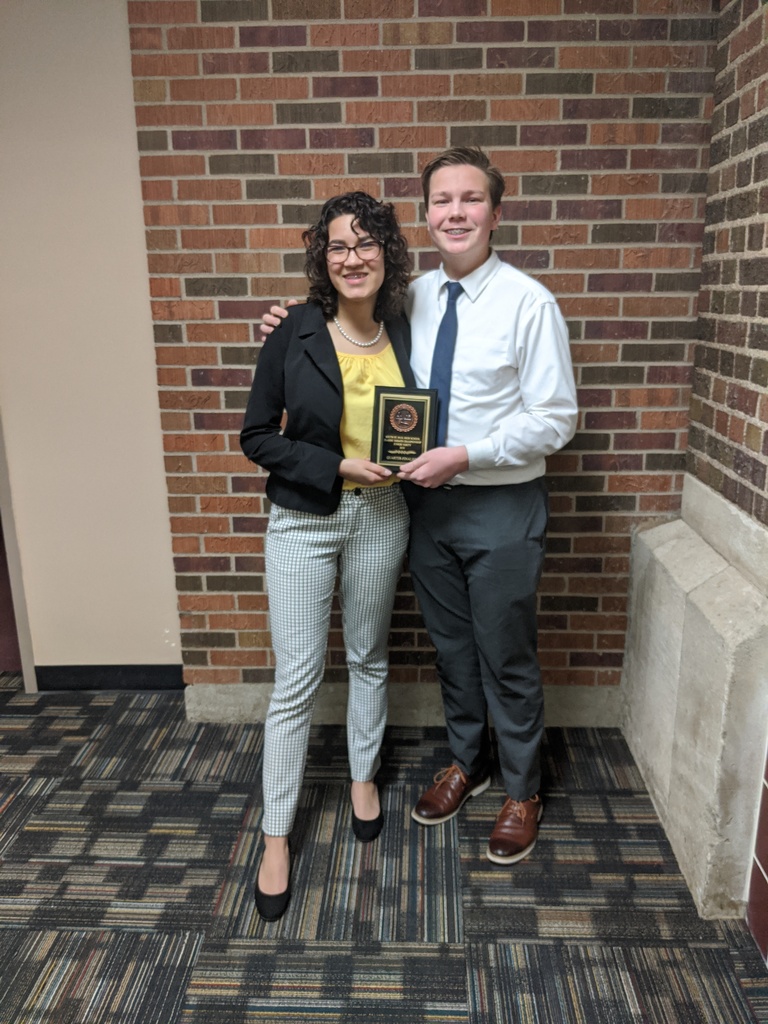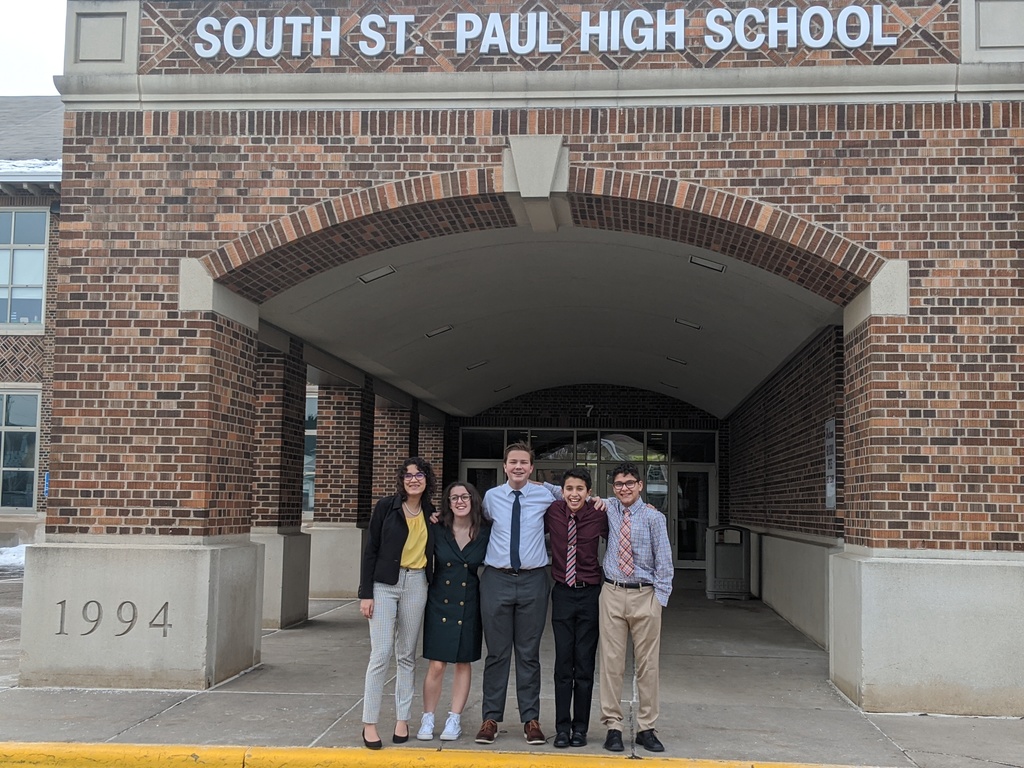 Mrs. Anderson's class had so much fun showing off all they have been practicing in music! What a great Christmas concert! Thanks Mrs. Shimon!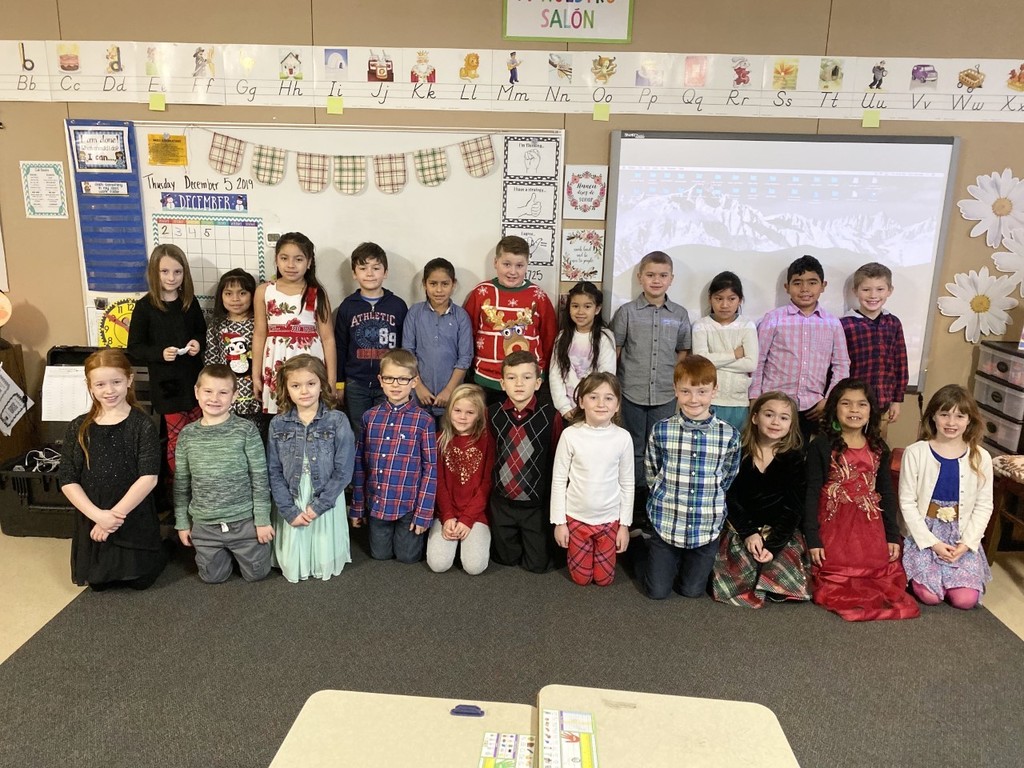 The first graders did a wonderful job at their Christmas Concert today!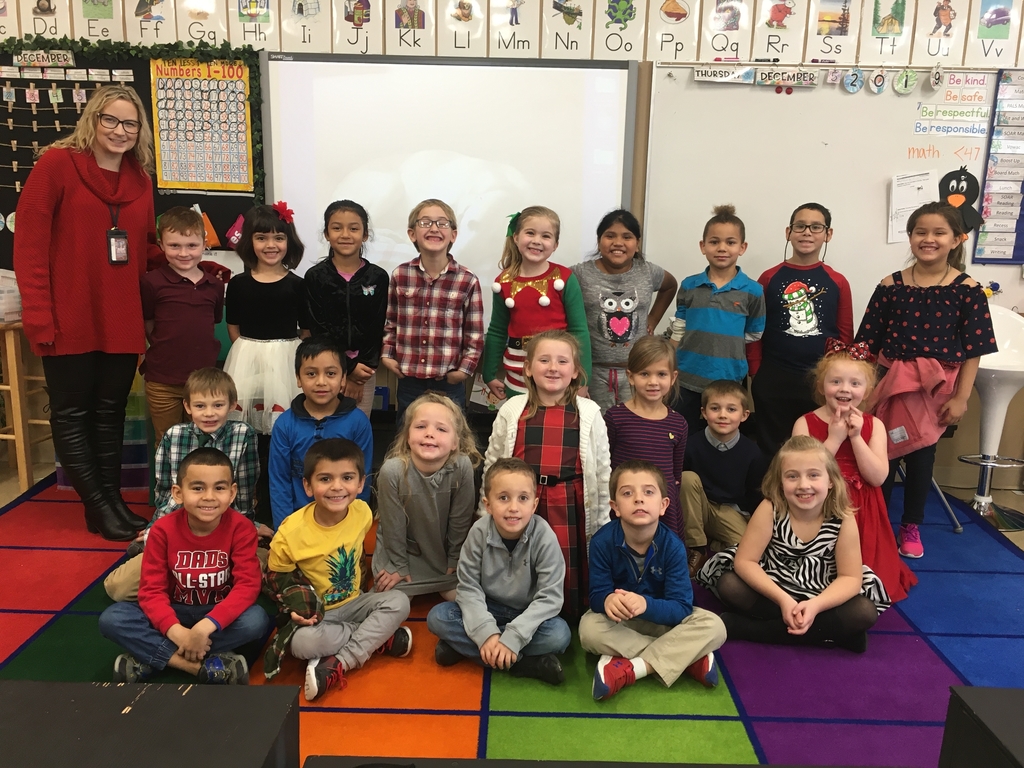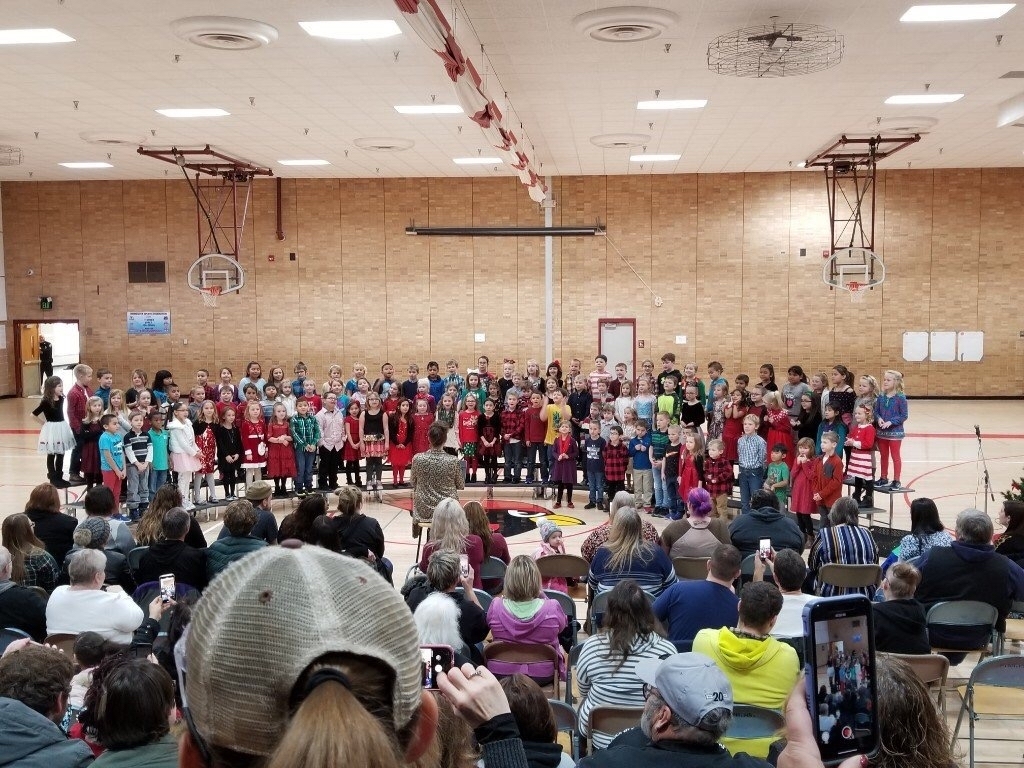 Correction about the meal for Tuesday, Dec 17th at our ECFE event. We will be having yummy french toast sticks, bacon, applesauce, orange juice, and hot chocolate with marshmallows 🎄