Fairmont activities office
SPORTS PHYSICALS: a copy of your sports physical is required every 3 years.
CLICK HERE FOR SPORTS PHYSICAL FORM - THIS FORM REQUIRED. PHYSICAL FORMS ARE ALSO AVAILABLE AT THE HIGH SCHOOL ACTIVITIES OFFICE.
Activity registration is online only. You can register for your activity below. A computer is also available for registration in the high school office.
ACTIVITY FEES: Activity Fees can be paid by check and debit/credit card through the school webstore.
Cash and check payments accepted in the Activities Office - please pay with the exact amount.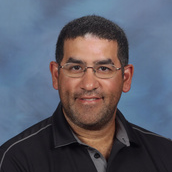 Mat Mahoney - Activities Director
Contact via email
Contact the via the actives office line: 507-238-4411