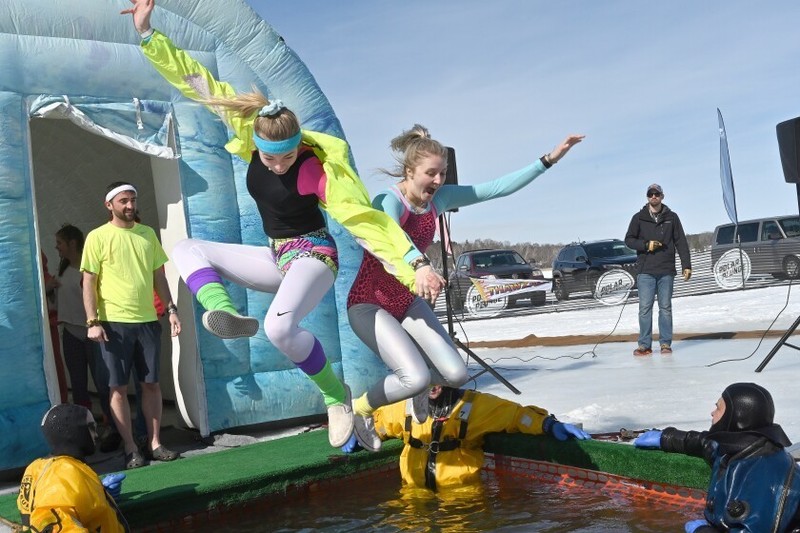 SIGN UP FOR THE COOL SCHOOL POLAR PLUNGE
What is it? The First Annual Fairmont Cool School Plunge for Special Olympics Minnesota (SOMN).
What do I have to do? Each plunger is required to raise a minimum of $50 to participate. This is an SOMN requirement.
Who should do this? EVERYONE!! Staff, students, admin, community members—the more the merrier!!
Where? Right here in the FHS parking lot (SOMN has a Mobile Plungester that they bring in for events like ours)
When? Monday, March 14 at about 2:00. There will be a short pepfest/assembly in the gym promoting inclusion. Immediately after, plungers will head out for a refreshing dip!
How do we sign up? Go to https://www.plungemn.org/events/fairmont-high-school-cool-school/ and register. When given the option, choose "join existing team" and choose Fairmont Cardinals. (Or create your own team if you'd like)
How do I raise money? After you register, you will have a profile page. You can share the link to your page and your supporters can donate online.
Why would anyone do this? IT'S COOL (get it??)!! And it's a great fundraiser for Special Olympics—AND some of the money we raise will stay here to help boost our own Unified efforts toward inclusion.
What if I still have questions? Watch this video or contact Mr. Hernes.
Thank you for your support.
Rex Hernes
507-848-1872