EDIT MAIN
A MESSAGE FROM THE SUPERINTENDENT - Joseph E. Brown, Sr.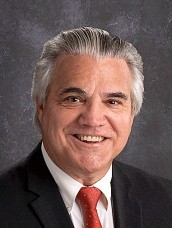 As Superintendent of Schools, I am committed to our students' success. I pledge that our District will stand as a model of excellence in education and maintain high expectations for classroom achievement and behavior, while providing assistance for those students who need alternative approaches.
As parents, please understand that you play an absolutely essential role in your children's academic success. We ask you to set high expectations for your children's academic success. A parent's expectation of success becomes a propelling force to motivate a child. When children aren't expected to do well, most often they do not. Please don't accept mediocre grades and poor study habits; rather, get involved and demand better. There are many ways to do this, such as by supervising homework, fostering reading at home, limiting TV and video games, and talking with your child about the importance of education.You must also set high expectations for our school. We welcome your involvement, support, and even your criticism, which, when constructive, can help us to improve. Specifically, get involved with your children's school work and tell us right away about any possible problems—for example, whether work is too easy or too difficult. Get to know your child's teacher and form a partnership.
We look forward to working with you to achieve educational excellence. Please don't hesitate to speak to me or another administrator about how we can improve.
I hope you will find the web site helpful and informative. If you have any questions, please call me at 507-238-4234 or by email at jbrown@fairmont.k12.mn.us.